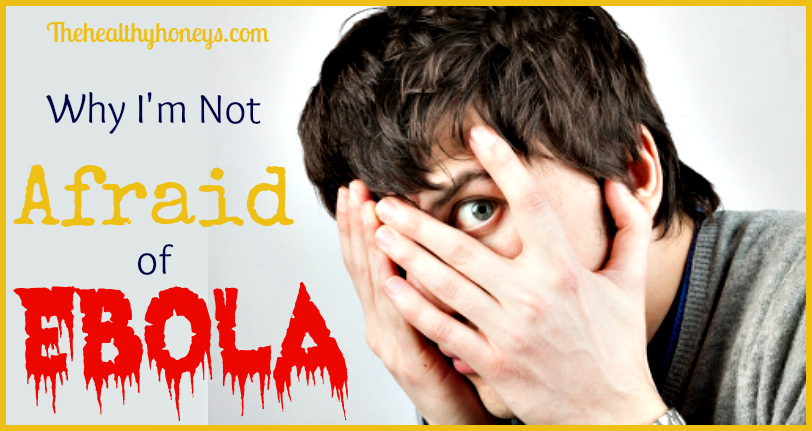 I suppose you are probably thinking, "Yeah right! Everyone has at least a twinge of fear about Ebola. It has a 50% kill rate, or more. And now it is in America." And I guess in some ways you are right. But I don't believe this is a hopeless problem.
But let's be real. I certainly don't want to come in contact with such a nasty and scary bug. And for me the risks aren't small. My husband is a pilot after-all, and for some reason these infected people keep deciding to fly around. What are the chances of that, seriously?
So, why am I not afraid? Well, I believe that the immune system can be supported and nourished in a way that helps you avoid MOST illness, most of the time (perfection here isn't attainable, we are human after all). I've made changes in my life that have proved this to be true for me and my family. I use to be a pretty weak person. I'd get a cold or flu almost every month. If I was exposed to a sick person I got sick. End of story. But this isn't true anymore. I've been sick once in the last year and it happened immediately after I dropped the ball on my immune boosting routine. My kids are no different, they just don't get sick. Period.
Do you want to become an immunity super-hero too?
Immunity Boosting Protocol
Add Lots of Probiotic Fermented Foods to Your Diet
Fermented foods are a powerhouse for health with many benefits. They are like the Superman of probiotic supplements. And a healthy and strong digestive system makes for a healthy and strong body. Make a habit of fermented sauerkraut, kefir, homemade ginger bug, and homemade yogurt. Or try other fermented foods. If you are clueless (don't worry, I've been there), Oh Lardy's Guide to Fermentation is an awesome and must have resource.
Add Immune Boosting Super Foods & Herbs to Your Diet
Food can be a powerful ally and a shield against disease when used properly. My arsenal includes oodles of raw garlic (or as a supplement), raw (preferably local) honey, elderberry syrup, coconut oil, cinnamon, turmeric, cloves, ginger, pastured liver, and bone broth. I consume several of these foods every single day.
Additional reading:
Add Immune Boosting Supplements to Your Routine
Although I am a huge advocate for getting your nutrition from food there are a few supplements that I think are the cats me-ow and I have made a habit of taking them regularly.
Magnesium
Magnesium is needed for most of the chemical processes in the body, and is a huge contributor to a strong immune system. It also has great benefits for sleep. Magnesium is best absorbed through the skin. You can soak in a bath with either epsom salt or magnesium oil for at least 20 minutes, or you can soak your feet and get a similar result. We also like to buy this magnesium supplement to take orally.
Vitamin C
I'm sure you've heard of taking vitamin C to prevent illness. Emergen-C anyone? That is because it is the most widely used vitamin to boost immunity. We often use citrus essential oils to get our daily dose by adding a drop to our water or a smoothie. We also use dried orange peel.
Vitamin D
Vitamin C has always been the superhero of vitamins for immune support, but in recent years vitamin D has been found to have many of the same qualities. We use fermented cod liver oil, which is an excellent source of bioavailable vitamin D.
Zinc
Zinc stimulates immune function, prevents infections, and acts as a cofactor in many enzyme reactions, including the creation of antioxidants. Prolonged use can cause a copper deficiency, so be cautious with this one. And use a supplement that combines both in a ratio of 10 zinc: 1 copper.
Antioxidants
My antioxidant of choice is Ningxia Red. It is a superpowered antioxidant drink. It is made from wolfberry (goji) juice, blueberry juice, pomegranate juice, apricot juice, raspberry juice and Lemon and Orange essential oil. Ningixia Red fortifies the body and replenishes key nutrients, boosts energy, supports the metabolism, and supports the immune system. Oh! And did I say it is delicious? We usually take 1 to 2 ounces per day. Order NingXia Red. (source)
Get Your 8 Hours Every Night
I don't think most of us need to be told that sleep has a substantial impact on health, but it is an easy one to ignore. If you aren't getting the sleep you need then do something about it now. Your immune system and body will thank you for it.
Avoid Sugar & White Flour Like the Plague… or Avoid it Like Ebola…
But seriously you guys! You really need to kick the sugary processed food habit. Without fail, when I do get sick it happens after I have been out of my element and have been consuming a SAD diet loaded with white sugar and flour. Sugar depletes magnesium and feeds all of those unfriendly bugs. Sugar and white flour are void of nutrients, and the key to a thriving immune system is to nourish it well with foods that help the body thrive.
But Seriously Now…
Are these things really going to stop Ebola? I guess I can't say for certain. But these things have certainly had a huge impact on the health of my family. We don't get sick as often as we use to and I think that is saying something.
Also, there are a few other factors to consider. Sierra Leone is one of the poorest countries in the world. The people are not well nourished, in fact I have a friend that lived there for a time. He told me that there were times that the people would scrap dead carp up off the ground and cook it for dinner. He seldom saw a vegetable. All of this contributes to how rapidly Ebola has spread in Africa.
I'm not going to lie, I am very grateful that I live where I do, not that America is perfect. But for now, for the most part we are capable, with a little effort, to control what we eat and how strong our immune systems are.
Like this post? Please share it by:
Pinning it here!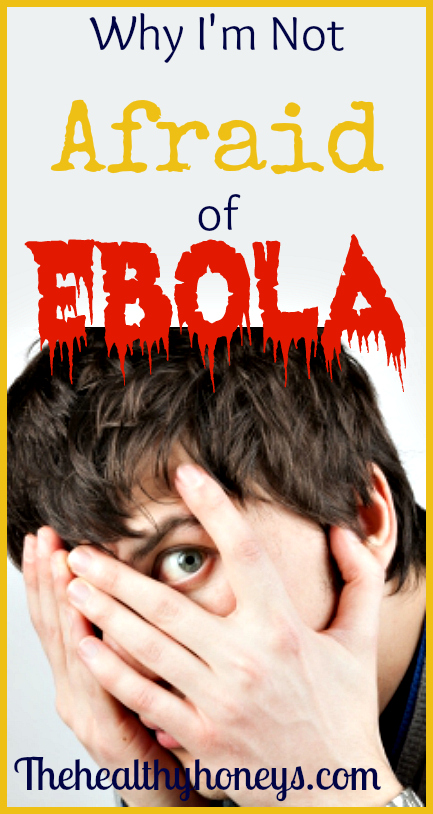 Photo courtesy: Freedigitalphotos.net/graur razvan ionut