Natural Living Shopping Guide for a Vibrant Life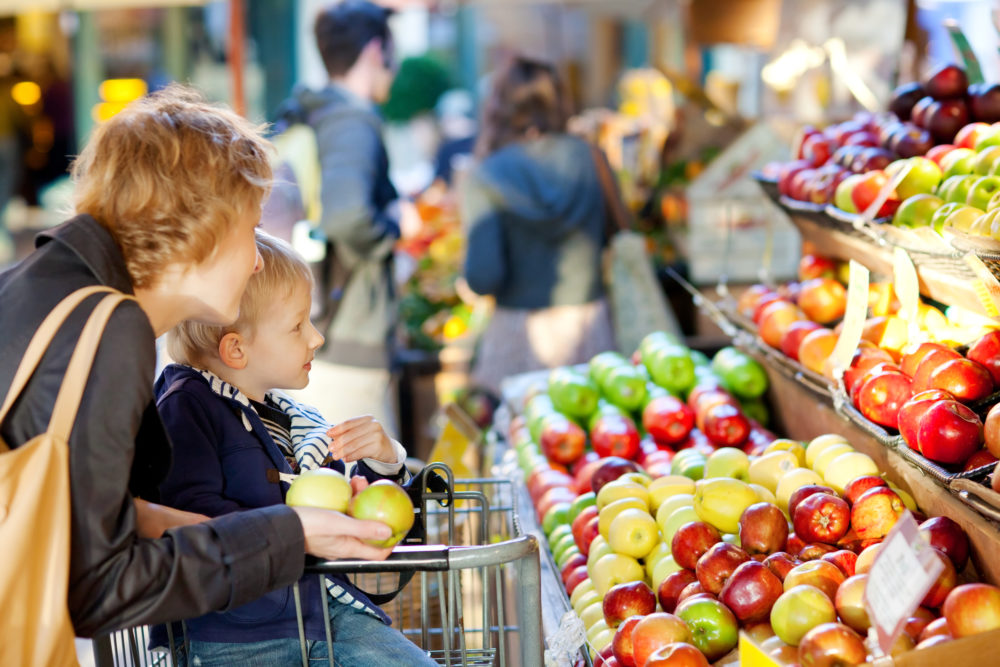 I want to help simplify your life.
That's why we have created this guide. We understand how confusing and complex shopping for natural healthy products can be. We've compiled our go to list of must have items for vibrant living. Everything you will see here is in our homes, we love, and we are giddy about sharing it with you.
I've done my homework.
Lots of time, experimentation, and research has gone into finding the safest products out there. We value quality, healthy products from small companies when possible.
Please note: Many, but not all, of the links below are affiliate links. We make a small commission from purchases made through these links. That commission goes to help support our blog. Thank you! Our top priority is to provide you with a list of resources you will value and in some cases that means there are links that are not affiliate links.
Healthy Eating
Animal Fats
Most of the time we make our own butter, render our own tallow, and the works. However, we understand that doing those things isn't always feasible or desirable for a lot of people. In that case we recommend FatWorks. They provide a wide variety of al natural, and organic fats from pastured animals.
Coconut Oil
There is a lot of variety out there when it comes to the quality of coconut oil. When I first started using it I found out quickly that they weren't all created equally. I've had coconut oil that tasted burnt, and others that lacked in flavor. If you want to save yourself the headache then you can get quality coconut oil here.
Gelatin
Most gelatin these days can only be found in candy like gummy worms. Sadly, this super nutrient dense food has been turned into junk when available and undervalued the rest of the time. We have written about the benefits of gelatin, and we use it in everything from an added nutrient boost in smoothies and herbal teas to these delicious homemade marshmallows and this strawberry jam.
Meal Planner
Real Plans is by far the best meal planner I have ever seen. It is totally customizable. It has plans for different diet styles, including Paleo, WAPF, and more. You can use the built-in recipes, add your own, and move meals around to different days. It also has a built in feature for creating your shopping list which you can email to yourself for quick and easy shopping. You can check out Real Plans here.
Apple Cider Vinegar
Apple cider vinegar is a staple in our homes. To find out how we use it check out this post, and make sure you get a raw ACV with the mother for the best quality.
Sea Salt
Sea salt is the salt of choice in our homes. Check out this post for why we don't avoid salt and why we choose sea salt. This is a great sea salt.
Cultures
We use Cultures for Health for all of our culturing needs. Whether you need a yogurt start, or kefir start, or other things they will have you covered.
Movement
Squatty Potty
Yep. We are going to start with what happens behind closed doors. Gotta break the ice eventually, and because how we poop really does matter for our overall health we are going there…
Getting the correct position helps the body eliminate more completely and quickly, which in turn helps the body avoid problems like hemorrhoids and constipation. Proper elimination, in the squatting position, also helps pelvic floor function and reduces chance of colon disease. I would never go without my squatty potty. Oh and just for fun, you should check out their ad because it's hilarious.
Flat Flexible Footwear
After learning that my diastasis recti problem was caused by how I move my body, finding the right footwear became super important. Here are a few of the best shoes companies I have found for both optimal movement and quality: The Drifter Leather, Tieks, Soft Star Shoes, Vibram, and Vivobarefoot.
Restore Your Core
This program changed my life. Period. If you struggle with diastasis recti, pelvic floor issues, or back pain. Then you MUST check out the work of Lauren Ohayon. I went from a 4 finger diastasis recti to less than one and only right around my belly button in 3 months. She also has an amazing support group on FaceBook and additional programs to guide you on your journey to a stronger more functional and pain-free body.
Movement Tools… errr… or Toys
We have a variety of props and toys in our homes to help us and our children get plenty of movement. Winters are harsh where we live so having things that not only help our littles get the wiggles out but that also assist us in moving our bodies more naturally and adding more variety to our movements helps us to stay pain-free, and fit. The following are the items we love the most for fun indoor movement: foam roller, tennis balls, yoga mat, yoga blocks, half dome, hedgehog balancing pods, river stones, balance beam set, pull up bar, gymnastic rings, and a rebounder.
Supplements and Healing Foods
Epsom Salt
Taking epsom salt baths has saved my sanity, my sleep, and my mood on countless occasions. Epsom salt is my number one most important go to when I'm pregnant and my automatic fail safe for when my kids end up eating sugar. You can learn more about how we use epsom salt in our detox bath post, and more on magnesium here (epsom salt is a form of magnesium). Then get yourself some epsom salt.
Probiotics
Before you run off and stock up on a supplement to take every single day, you need to know that the best probiotics are from fermented foods. Homemade fermented sauerkraut, kefir, yogurt, and kombucha are some of the most potent probiotics on the planet, and they are also far cheaper. However, there are times when we like to also have probiotics in supplement form. In those cases, we use this probiotic.
dried liver capsules
Vitamin K2
Vitamin C
B complex
Elderberry Syrup
We forage for elderberries and make syrup every year, but if we didn't have easily accessible elderberry trees we would get our syrup here.
Home
We use Young Living essential oils in our homes. Young Living has an amazing all natural Thieves cleaning line. We use Thieves for everything from laundry detergent, to hand soap. We also use Young Living oils for diffusing in our homes and for many other purposes.
Beauty
I Use a lot of Young Living products for my beauty supplies. I also use a few other products listed below.
Shampoo & Conditioner
I use the Young Living lavender mint shampoo and conditioner. It is my favorite option of scents. Additionally, lavender is supposed to be very good for your hair.
Hairspray
I don't use a lot of hair care products but occasionally I do like to have this hairspray
Makeup
Makeup has been a huge challenge for me. I like a lot of the Young Living make up. I use their lip glosses, lipstick, powder, and eyeshadow. I do not personally like their mascara. I'll be honest, I still haven't found a healthier mascara that I'm willing to stick with, and I've tried lots of different kinds.
Toothpaste
I rotate through a couple of different kinds of natural toothpaste. I use Earth Paste, Young Living's Thieves toothpaste, or occasionally I will just use coconut oil to brush. My kids love the lemon flavored Earth Paste, and prefer it over Young Living's kid toothpaste.
Deodorant
If I am purchasing deodorant I use Primal Pit Paste, but I often have my homemade deodorant on hand.
Menstrual Cup
I'm not going to recommend any particular brand of menstrual cup because all women's bodies are different. But I will say that finding one that fits well and using it instead of tampons is a great way to reduce toxins in the body, be ecofriendly, and avoid possible side effects like heavier periods and increased PMS from tampons. If you want to know how to find a good fit for you check out this quiz, and then find a cup here.
Cloth Pads
Dry Body Brush
Motherhood
Prenatal
Carriers and wraps – My all time favorite carrier is a ring sling.
Amber teething necklaces –
cloth diapers –
We Can't Leave Out…
Thrive Market saves our sanity and our time. When we need natural products and don't want to drag all our kids to the store we stay home, in our yoga pants, and order it. Thrive Market has everything you could need to stock your healthy pantry and is often cheaper than other places online.