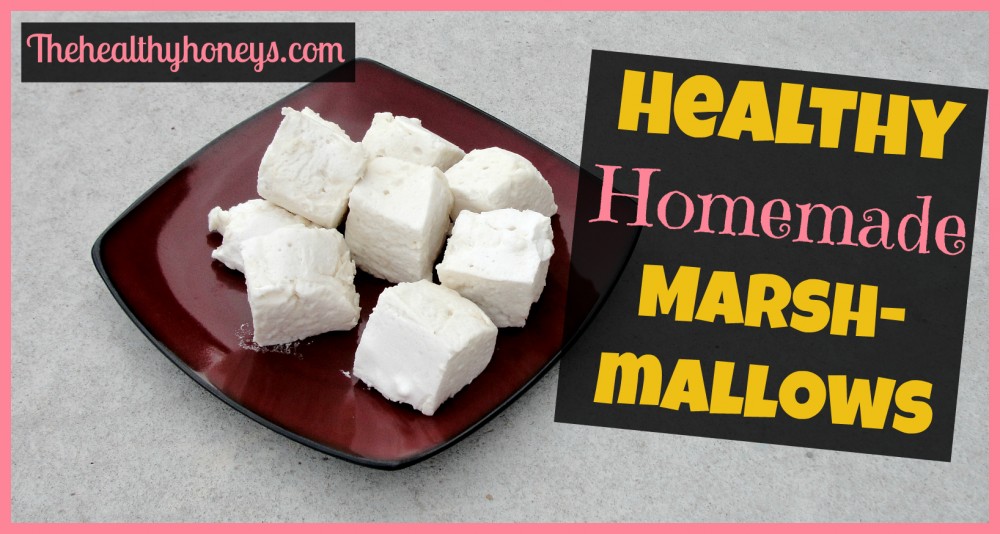 If you are like us and trying to eliminate processed foods then you may have thought that marshmallows would be a thing of the past. And the ever so beloved peep gone forever. Despair not! Because these healthy homemade marshmallows will help fill the void where processed candies use to be.
You might be wondering what makes a marshmallow healthy… These marshmallows have nourishing gelatin in them. (Health benefits of gelatin) They are made with a natural sweetener, and here are no additives or preservatives in them.
For the past month my family has been begging me to get out the chocolate fountain. We haven't used it in a long while, and I've always just purchased the store-bought chocolate fountain chocolate. So, I ordered some cocoa butter and started contemplating how I could make it healthy. When it arrived I decided I would also need healthy treats to dip in our healthy chocolate. It turned into an all day event of cooking. I made Nutty Shortbread Cookies, these delicious marshmallows, and healthy chocolate fountain chocolate. I also chopped strawberries and apples, and sliced bananas. Then it was time for the fun, and the mess.
Looking for Variety?
Try adding a flavored extract like peppermint, or strawberry to pan before heating it.
Or try coating the marshmallows with finely chopped nuts, coconut, cocoa, sucanat, or other spices.
Like this post? Please share it by:
Pinning it here!