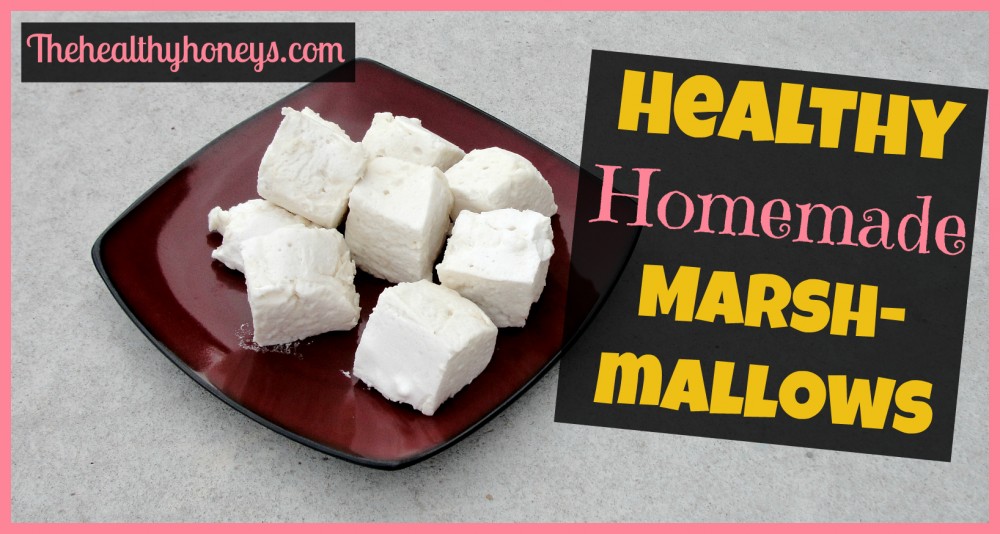 If you are like us and trying to eliminate processed foods then you may have thought that marshmallows would be a thing of the past. And the ever so beloved peep gone forever. Despair not! Because these healthy homemade marshmallows will help fill the void where processed candies use to be.
You might be wondering what makes a marshmallow healthy… These marshmallows have nourishing gelatin in them. (Health benefits of gelatin) They are made with a natural sweetener, and here are no additives or preservatives in them.
For the past month my family has been begging me to get out the chocolate fountain. We haven't used it in a long while, and I've always just purchased the store-bought chocolate fountain chocolate. So, I ordered some cocoa butter and started contemplating how I could make it healthy. When it arrived I decided I would also need healthy treats to dip in our healthy chocolate. It turned into an all day event of cooking. I made Nutty Shortbread Cookies, these delicious marshmallows, and healthy chocolate fountain chocolate. I also chopped strawberries and apples, and sliced bananas. Then it was time for the fun, and the mess.
Healthy Homemade Marshmallows
2014-03-20 15:34:34
Instructions
Grease an 8×8 (or larger) pan.
In your mixer bowl, add the gelatin with 1/2 cup of water.
While the gelatin is softening, pour the other 1/2 cup of water in a sauce pan along with the maple syrup, and vanilla. Turn the burner to a medium high heat, bringing the mixture to a boil. Place a candy thermometer in the saucepan and continue to boil the mixture until it reaches soft ball stage or 240 degrees, about 8 min. Immediately remove from heat.
Turn your standing mixer to low/med. Slowly pour the syrup mixture into the bowl combining it with the softened gelatin. Turn the mixer to high and continue beating the mixtures until it becomes thick like marshmallow creme (about 10 min).
When the mixture is creamy and fluffy, transfer the marshmallow creme to the prepared pan. Smooth the top.
Lightly grease your hands with oil and pat smooth. This will keep it from sticking to your fingers.
Let set in refrigerator for 4 hours.
Remove from fridge and cut apart. If you let them sit exposed to the air for a few minutes they will no longer be sticky.
Enjoy!
Adapted from Mommypotamus
The Healthy Honey's https://thehealthyhoneys.com/
Looking for Variety?
Try adding a flavored extract like peppermint, or strawberry to pan before heating it.
Or try coating the marshmallows with finely chopped nuts, coconut, cocoa, sucanat, or other spices.
Like this post? Please share it by:
Pinning it here!