Occasionally, I believe that a treat should be just that. A treat… it doesn't always have to be nutrient dense and full of every possible goodness. However, most of the time I feel that way, and that is why recipes like this one are rare on this blog. Generally speaking, I believe grains should be whole and properly prepared. But today is about a special treat! So instead of whole grain flour I used unbromated white flour. I still do my best to avoid bleached bromated white flour. This way it is at least clean from toxins. Also, since it is white flour there is no need to soak it, the phytic acid found in whole grains is removed in the processing.
I think that is about enough yammering about nutrients. Let's talk about cookies! This cookie is especially fun because it is highly versatile. Eat it plain, drizzled with chocolate, sprinkled with sugar, or dipped in chocolate. They are both fun to eat, and fun to look at. Oh, and let's not forget that slight hint of nuttiness!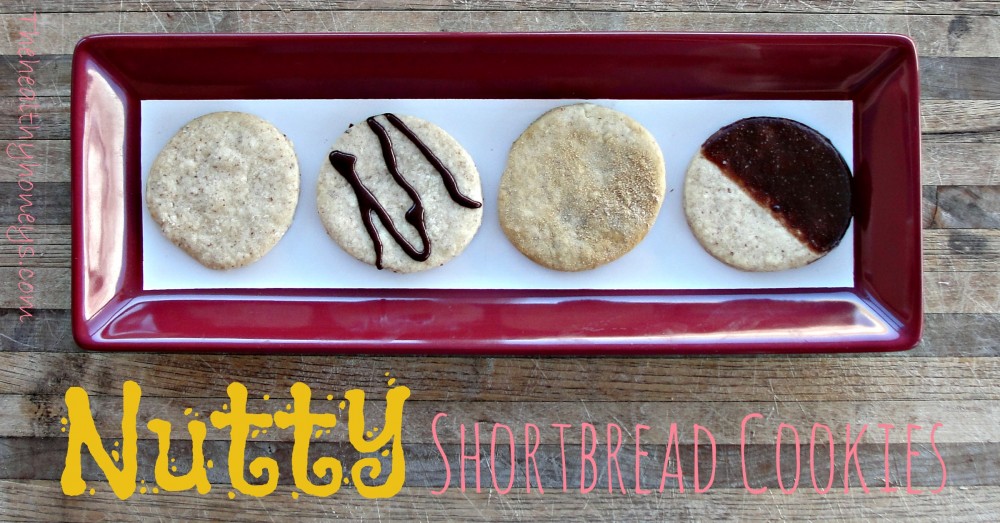 Nutty Shortbread Cookies
2014-01-05 20:43:31
Instructions
1.Preheat oven to 350 degrees.
2. In bowl, combine flour,butter, and salt. Mix on low speed until combined. Place nuts in bullet blender or food processor, blend until finely chopped. Add to bowl. Add the maple syrup, and vanilla. Mix until the dough is smooth and comes together.
3. Turn the dough out onto a floured surface. Roll out to 1/4 inch thick. Use cookie cutters to cut out. Place on cookie sheet.
4. Bake for 10 minutes for a softer cookie. Bake for 13 minutes for a crunchier cookie.
5. Cool on wire rack.
6. Add desired topping if any.
The Healthy Honey's https://thehealthyhoneys.com/
Few desserts are complete without a little chocolate! Here is how to make the chocolate drizzle:
Chocolate Drizzle
2014-01-06 16:10:20
Ingredients
6 Tbs. Coconut oil
3/4 C. Maple syrup
1 tsp. Vanilla
1/4 C. Cocoa
Instructions
Combine all ingredients in small bowl. Mix until well blended (May need to soften the coconut oil). Let thicken in fridge, or by placing bowl in a large bowl of ice water and mixing until thickened.
The Healthy Honey's https://thehealthyhoneys.com/
What's your favorite cookie?
Like this post? Please share it by:
Pinning it here!