I may or may not have mentioned before that I am a HUGE chocolate fan. Whether that is good or bad I generally choose not to care as long as it is accompanied by other healthy products. And these super easy, and yummy treats are filled with goodness! They are my go to if I'm feeling like I should get more coconut oil into my diet.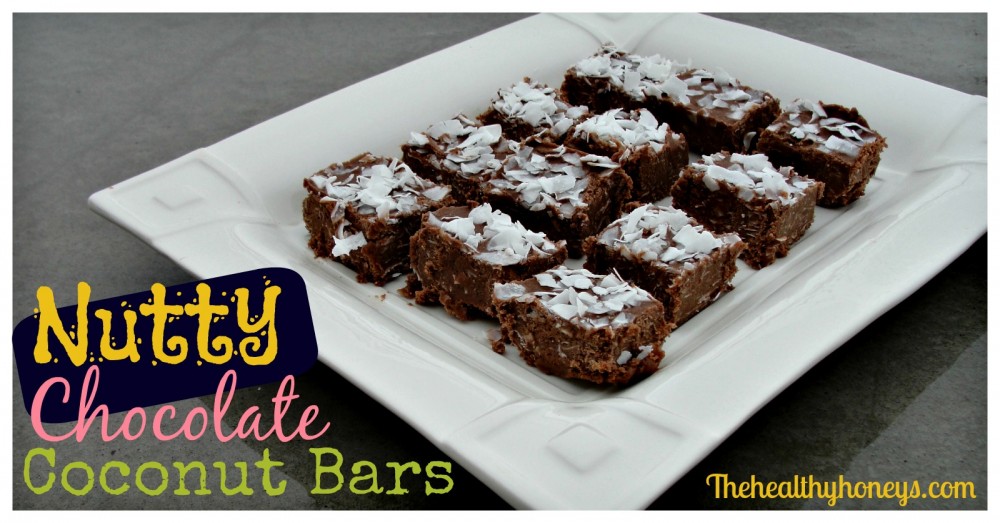 They are also quick and easy to toss together. No baking required and ready in a matter of minutes. They are a perfect pairing of soft melt in your mouth chocolate and nutty crunch.They also store well in the fridge or freezer if you want to keep them for later.
Nutty Chocolate Coconut Bars
2014-01-13 11:20:21
Ingredients
1 C. Coconut oil (like this)
1 C. Nut butter (I used peanut butter, but any kind works)
1 C. Raw honey
1/2 C. Maple syrup (like this)
3-4 Tbs. Cocoa
1 1/2 C. Shredded coconut (unsweetened) (like this)
Instructions
If coconut oil is hard, soften it. Mix liquid ingredients together with blender. Add cocoa and coconut. Mix. Pour into square pan. Sprinkle with additional coconut. Refrigerate until hardened. Cut, and serve.
Notes
Must be kept in Refrigerator.
The Healthy Honey's https://thehealthyhoneys.com/
Like this post? Please share it by:
Pinning it here!