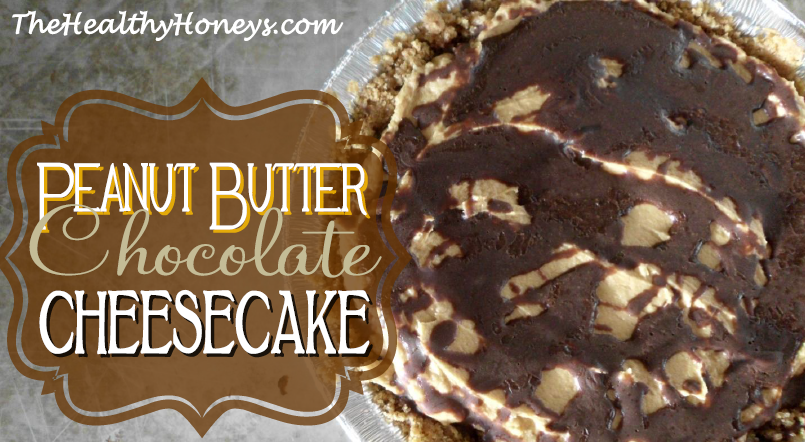 Peanut butter cups are one of my favorite candies. So of course I had to try a peanut butter chocolate cheesecake. Do you like them? This is a recipe is for a yummy real food peanut butter cheese cake. It is rich and delicious, and filled with ooey-gooey goodness! We made this for our Thanksgiving party, and it was a huge hit. It might just have to make an appearance for Christmas as well. Anyway hope you love the cheesecake.
Peanut Butter Chocolate Cheesecake
2013-12-13 14:26:04
For The Crust
1 1/2 cup graham crackers
6 Tbs butter
1/2 tsp ground cinnamon
Mix graham cracker crumbs, melted butter and cinnamon. press into pie tin
Chocolate topping
1/4 C Coconut oil
1/4 C Cocoa
1/8 C Maple Syrup
Mix all ingredients and set aside. You may need to soften the coconut oil depending on the temperature of the room you are in.
Cheesecake
2 (8-ounce) bars Cream Cheese, at room temperature
2/3 C. Peanut Butter, at room temperature
2/3 C. maple syrup
2 Eggs
2 tsp. Vanilla
Instructions
Preheat oven to 350 degrees. Beat together the cream cheese, peanut butter, maple syrup and vanilla until well combined. Add the eggs and blend for another minute or two until well combined. Spread the batter in the pie crust. Bake for about 50 minutes, until the center appears set. Allow to cool on a cooling rack for about an hour. Then, refrigerate until completely cool.
Sprinkle or string Chocolate layer along the top. Refrigerate until layer hardens.
The Healthy Honey's https://thehealthyhoneys.com/