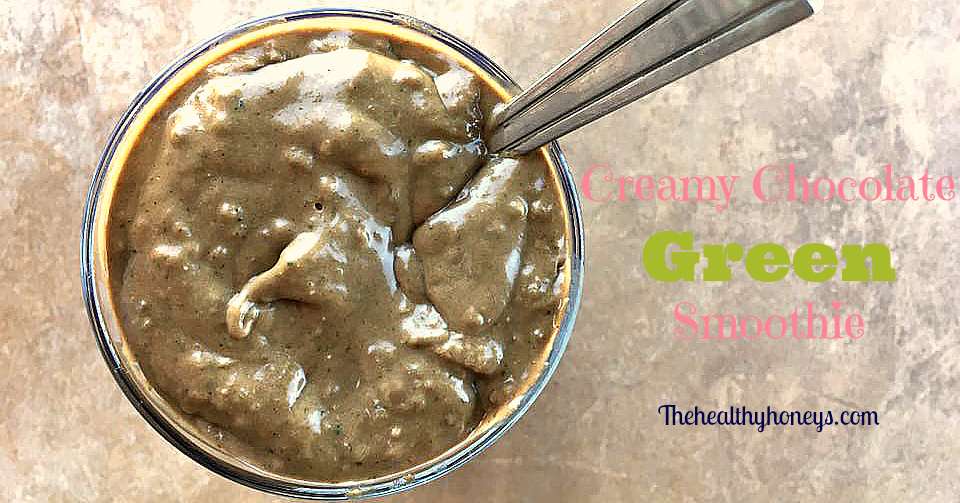 Can we talk about smoothies for a minute? They are one of my very favorite things after all…
Smoothies nourish my kids with veggies that they don't know they are getting. They are easy to dump together. They are, in my opinion, the very best way to do breakfast… or dessert. With a smoothie I can easily start my day nourished, satisfied, and with a boost. I probably make a smoothie at least five mornings per week. I go through an insane amount of fruit at times and I have even had people stare at me incredulously at the checkout when they see me buying ALL of the discounted bananas (half price bananas are awesome for freezing and adding to smoothies, just don't tell the locals my secret, I don't need any banana competition).
So, I've been playing with my smoothies lately… they were getting to be kind of carbon copy like with only minor variations in which fruit went in. It needed a change. The kids weren't drinking them well anymore, and to be honest neither was I. All my tinkering is paying off because this is the first of 4 smoothie recipes coming your way.
Today's smoothie is more like dessert… and I contemplated calling it pudding, but that just wouldn't be fair. I eat it for breakfast and in truth it is a smoothie… a very green chocolate smoothie. My goal was to load it up with all kinds of goodness and I think I achieved that. Here's the list of "special" ingredients that serve a specific purpose and why they are there:
Collagen hydrolsate (gelatin)- Gelatin is great for bone, joints, skin and hair. You can find more about its benefits here.
Maca– Maca is a hormone balancing root vegetable. It balances hormones by giving them hormonal nourishing amino acids. It is also high in minerals such as calcium, potassium, iron, magnesium, phosphorous and zinc, certain vitamins such as B1, B2 and C, as well as containing contains iodine and several essential fatty acids. Maca is an adaptogen, which means that it helps the body adapt to stress and increases stamina. Anyone here not need more stamina?… Didn't think so. 😉
dandelion– dandelions are a bitter herb, and bitter herbs are very good for the liver. I use this specific brand of dandelion because it is also paired with other herbs, is not bitter, and is specially formulated as a coffee replacement to boost energy. It also has a coffee flavor, so if you add extra to the smoothie it will take on a mocha taste.
Nut butter- Great for morning protein and pairs fantastically with chocolate.
Spinach- Any way I can cheat veggies into breakfast I will. Spinach is especially good in smoothies because it doesn't change the flavor and chops up finely.
Avocado- Avocados are a great source of healthy fat and make smoothies more smooth.
Coconut Milk- I like coconut milk both for the flavor and because it is thicker than other milks. You could sub-in almond milk or raw milk and it would still be awesome.
Chia– Ch-ch-ch-ch-chia! Chia is high in magnesium, calcium, and iron. It is also a great source of protein, fiber, and omega-3 fatty acid.
Raw Cacao– Chocolate is an awesome source of magnesium and also contains calcium, zinc, iron, copper, and potassium. It also does an excellent job of hiding the flavor of the maca. And it's chocolate… enough said.
Without further delay here is the recipe for the Creamy Chocolate Green Smoothie.
Creamy Chocolate Green Smoothie
2016-07-15 18:38:57
Ingredients
1 Can coconut milk
2 bananas
1 avocado
3-4 Tbs. nut butter
3 Tbs. Raw cacao powder
1 tsp. maca
2 tsp. hydrolized gelatin
2 Tbs. raw honey (or 3 dates)
1 tsp. vanilla
large handful spinach
Instructions
Toss it all in the blender and blend until smooth.
Other great addins are
3-5 Tbs. Dandy tea blend (This gives you some great liver support and makes for a mocha taste)
4 Tbs. Chia (This adds extra protein and helps cleanses the intestines)
1 raw egg (This adds extra protein and gives it an even smoother texture)
The Healthy Honey's https://thehealthyhoneys.com/
Like this post? Please share it by:
Pinning it here!