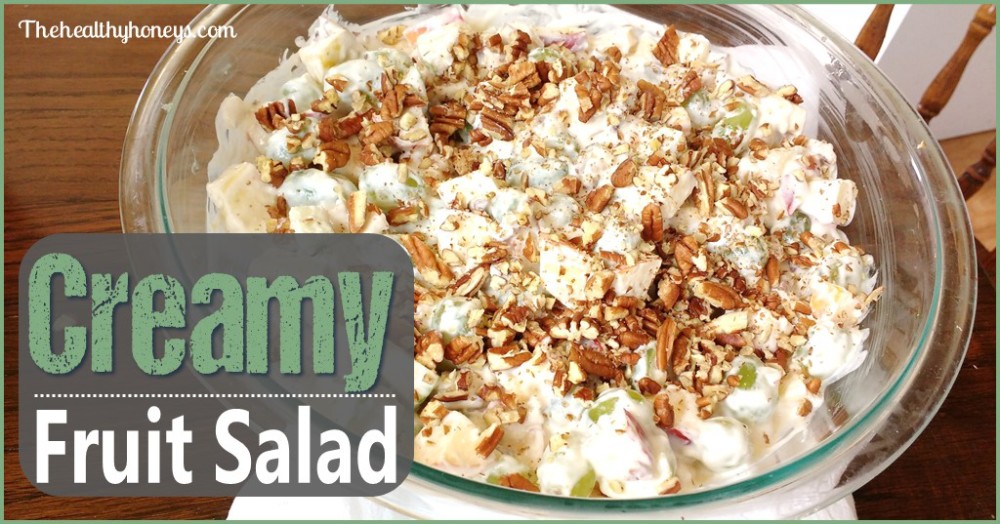 I love creamy fruit salad. Add some delicious fruits, cream cheese and cool whip. It tastes so yummy. the problem is most of these creamy recipes call for marshmallows and cool whip.
This fruit salad recipe emerged from visiting my sister-in-law. She made some for us and it was simply divine. I wanted to make a fruit salad side to go with my dinners for the week so here it is.
Creamy fruit salad is perfect for any group occasion or party. I also like to make a big batch and eat it throughout the week as a side to our meals. One note however, if you are planning on eating this throughout the week it would be a good idea to substitute another fruit in place of the bananas as they brown quickly. Try substituting strawberries or more apples.
This creamy fruit salad is full of great foods that are beneficial to your health. Of course you have great natural fruits and nuts. There is also yogurt that is full of probiotics that help strengthen your gut health.
This recipe has become a great go-to for my weekly meal plan.
Like this post? Please share it by:
Pinning it here!