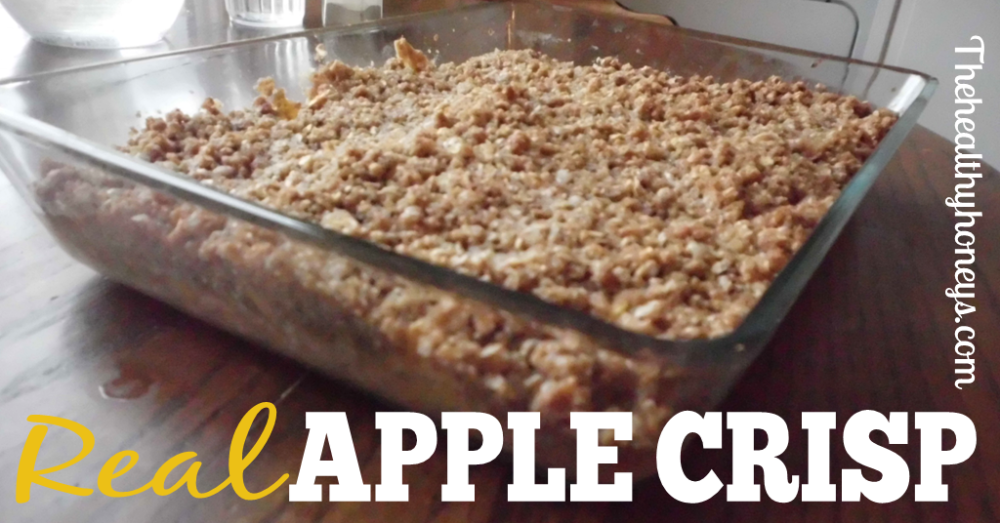 Apple Crisp is a classic yummy dessert that I have missed so much since starting to eat real food. I just couldn't imagine getting that perfect crust on top of the apples without real brown sugar. Although turbinado sugar isn't in our list of qualifying sugars for real food, I feel like it is okay to use every once in a while. It is less processed and still has nutrients in it. So here it is. The perfect apple crisp for fall or a cold winter day.
Apple Crisp Recipe
Apple Crisp
2014-12-20 12:46:47
Ingredients
1 1/2 cups turbinado sugar (like this)
1 cup soaked wheat flour
1 cup pre-soaked oats
1 1/2 tsp cinnamon
1 1/2 tsp nutmeg
2/3 c butter
8 to 10 apples
Instructions
Mix turbinado sugar and butter. Add rest of dry ingredients. Peel, core, and slice apples then put them in cake pan. top with other ingredients. Bake at 375 for 30 minutes.
The Healthy Honey's https://thehealthyhoneys.com/
Like this post? Please share it by
Pinning it here!