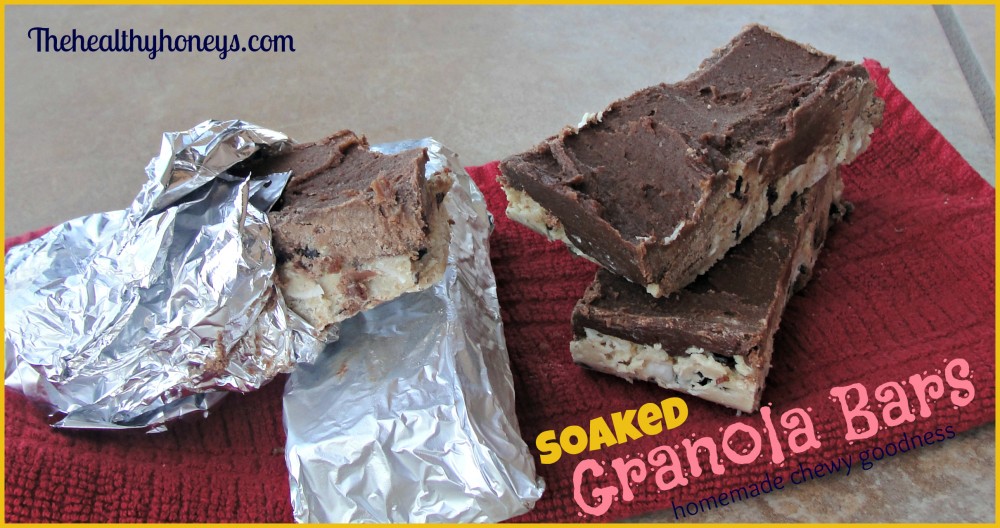 Trying to eliminate, or minimize processed food can be super tricky, especially when it comes to easy snacks. These homemade granola bars are super dense and filling and easy to make. They are great for breakfast on the go, or for a snack anytime. The are healthy and delicious. Now if I can just hide them long enough to actually have them when we need them, life would be perfect!
Homemade Soaked Granola Bars
2014-05-29 08:51:20
Instructions
Stir all bar ingredients together in bowl. Cover and let sit on counter for 8-10 hours. Scoop mixture into a cake pan. Press until flat. Mix topping ingredients in small bowl. Make sure the coconut oil and honey are soft enough to easily blend together. Spread over bars. Freeze. Cut bars. Wrap individually in tin foil.
The Healthy Honey's https://thehealthyhoneys.com/
I'm a huge fan of versatility in my food. I like recipes that are easy to change-up for a slightly different flavor. This recipe does just that. I've tried all kinds of add-ins. So, if you are looking for a slightly different granola bar try adding one of the following:
raisins
diced dried apples (add at the end so they don't absorb a lot of liquid)
nuts
dried cranberries
top with a cream cheese mixture
top with a nut butter mixture
don't add any topping
Like this post? Please share it by:
Pinning it here!