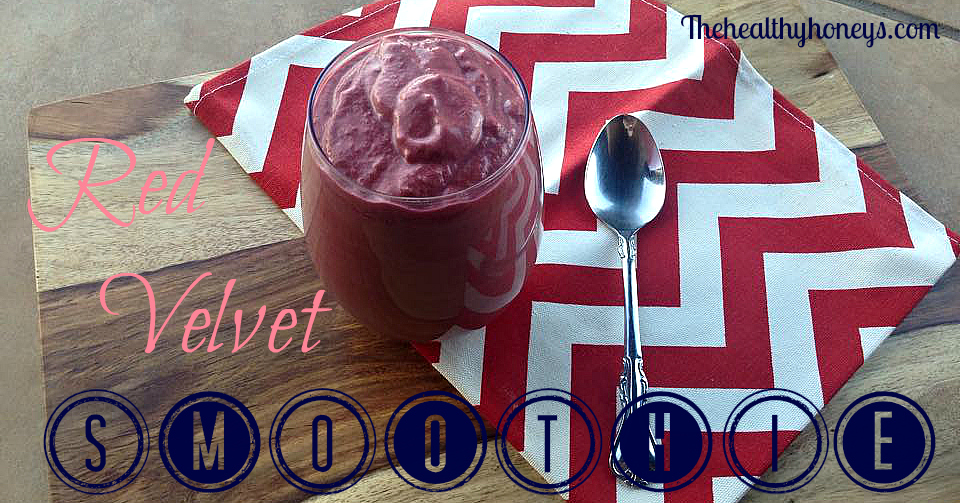 Smoothies are one of my favorite things to have for breakfast or a mid morning snack. They are so easy to load with super foods, or veggies. Every last delectable drop of this red velvet smoothie has been scraped out of my blender more times than I can count lately. It's been breakfast a snack, and dessert.
Smoothies are so awesomely versatile. Don't you think?
This particular smoothie has some really fun perks. First, it is loaded with beets. Yep. You heard that right. Beets are anti-inflamatory, making this great for when you feel bloated. Second, there is chocolate involved. Third, you can make it fit a vegan diet if you so choose. Fourth, it is the smoothest smoothie I've ever had. Making it taste exactly how you would imagine red velvet tasting.
This last fall I was in my mother's kitchen peeling and chopping beets for hours. I couldn't help but think to myself that I would have enough canned beets to last me years. I'm not generally fond of beets but I do like a good red velvet cake. Then in a moment of creativity or spontaneity, I reached for the beets as I made my smoothie. Perhaps I needed them or perhaps I really wanted cake. Either way, this is what came of that moment…
Red Velvet Smoothie
2015-03-17 13:35:26
Ingredients
1 1/4 C. Milk (I especially love coconut milk in this recipe)
1 pint canned beets (drained)
2 C. Frozen raspberries
1-2 Bananas
3 Tbs. Cacao
1 scoop nut butter
1 tsp. Vanilla
Instructions
Add all ingredients to blender.
Blend until smooth.
Pour into glasses and enjoy.
Notes
Add 2 dates for a sweeter smoothie. Start by blending the milk, banana, and dates before adding the other ingredients, to help them blend in well.
The Healthy Honey's https://thehealthyhoneys.com/
Like this post? Please share it by:
Pinning it here!