I've made a lot of different kinds of banana bread, but making vegan banana bread was a new one. My daughter was recently diagnosed with egg and dairy food sensitivities. I've been trying to make the transition to an egg and dairy free diet as easy as possible. Which means several food failures as I adapt my baking style and figure out what works and what doesn't. Thankfully, this vegan banana bread is one of the best breads I've made. Ever! She was thrilled and so was I.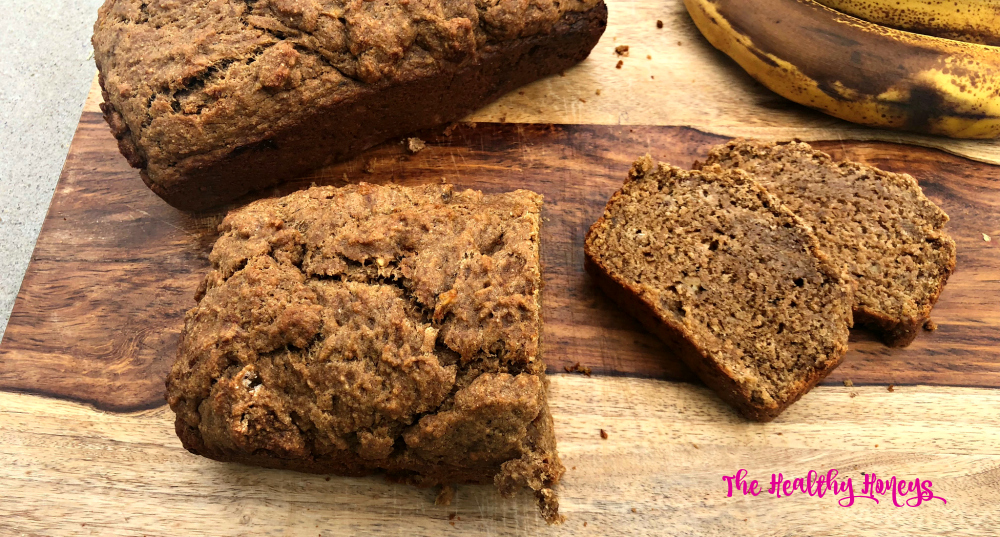 Along with cutting the foods she is sensitive too we are adding lots of bone broth and nourishing foods to her diet. I'm hoping she won't need to go as far as doing the GAPS diet. Hopefully baby steps will get her healed. Until then, I will be experimenting with more egg and dairy free recipes and wondering what to do with the extra eggs from our chickens that she would have been eating. If you want to buy a dozen, or two, or three…. I'll be here with a fridge full.
There is a lot of argument about what is healthy and what isn't. I've spent 8 years trying to weed through the health advice and figure out what suits me and my family the best. Ultimately, I don't believe one type of diet is best for everyone. Actually, I don't even believe that one type of diet is always right throughout your entire life. We are all unique and have different needs at different times. This further complicates getting a sense of what is healthy and what isn't. However, there are some things that are never healthy or good for anyone. Processed foods, for example, don't do anyone any favors.
That being said, just saying you are cutting dairy, or eggs, or gluten, or meat may not get you where you are hoping to get. The entire diet needs to be filled with nourishing foods, and eaten in balance. Banana bread is paired well with some protein filled nut butter. Chose a nut butter without added sugars or other ingredients.
Healthy Vegan Banana Bread
This healthy vegan banana bread recipe turned out far better than I would have ever imagined. Even without eggs, it sticks together well and isn't crumbly. It is moist and sweet. I hope you enjoy it as much as we have.
Healthy Vegan Banana Bread
2018-04-08 14:15:15
Ingredients
3 ripe bananas
1/4 C.coconut oil
1/4 C. coconut or almond milk
1/2 C. coconut palm sugar
2 tsp. pure vanilla extract
2 C. whole white wheat flour
1 1/2 tsp. cinnamon
1 tsp. baking soda
1/2 tsp. sea salt
Instructions
Preheat the oven to 350F. Grease a 9x5 loaf pan.
In a large mixing bowl, mash bananas. Add the coconut palm sugar, coconut oil, vanilla, and coconut milk. Whisk to incorporate.
Sift in the flour, baking soda, sea salt, and cinnamon. Stir with a spoon.
Transfer the mixture to prepared pan.
Bake for about 45 minutes. Test with butter knife. It is done when it comes out clean.
The Healthy Honey's https://thehealthyhoneys.com/
Like this post? Please share it by:
Pinning it here!