Since getting organized has been all the buzz this new year (Thank you Marie Kondo!), we thought we would share with you some free real food recipe cards. We've been cleaning out our closets and tossing lids without containers and containers without lids over the past few weeks ourselves.
It has been on our list for a while to finish transferring over our favorite recipes to our printable recipe book and during that process we realized that we hadn't shared it with all of you yet! So if your goals are to clean up your diet, eat more home made meals, or just get organized these printables are here to help you make that happen.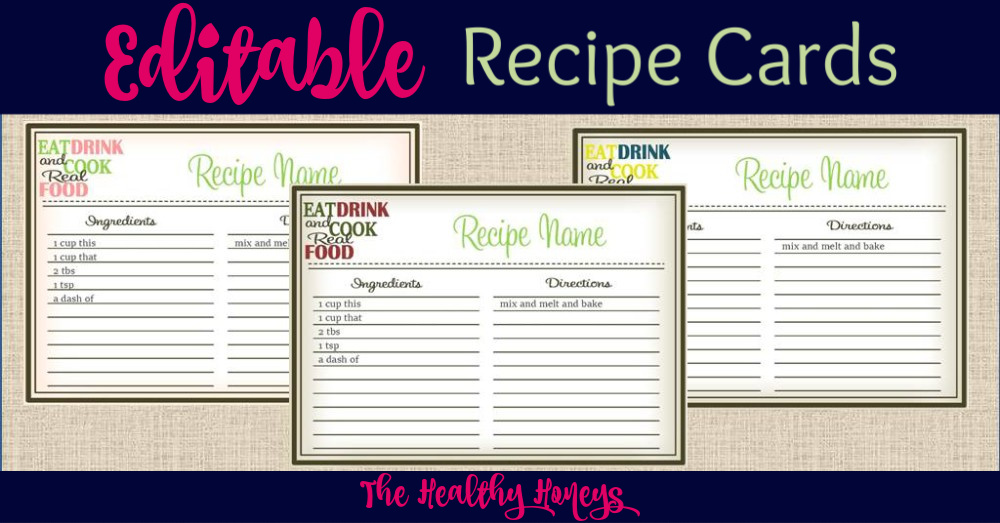 Real Food Recipe Cards
These printable Real Food Recipe Cards are DIY, meaning you can edit them in adobe reader. Download for free here. You can edit the recipe name, ingredients, and directions or you can print them off and write on them. If you would like to print blank ones just delete the current writing and it will print blank.
To download your recipe cards click here.
You can also download the photos below with your real food recipe cards as jpgs.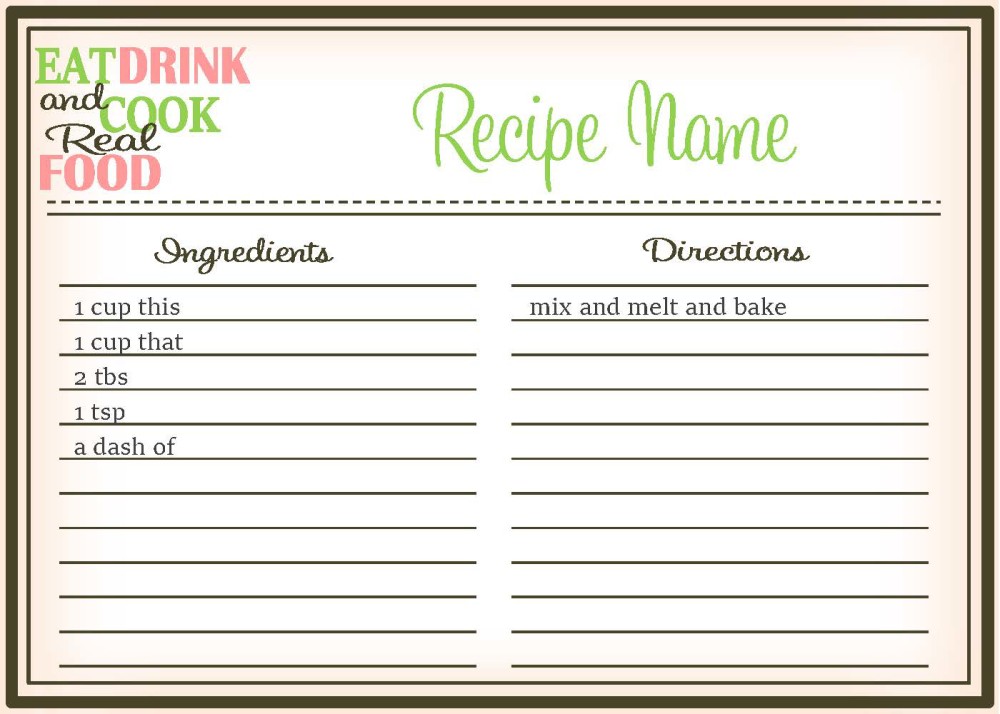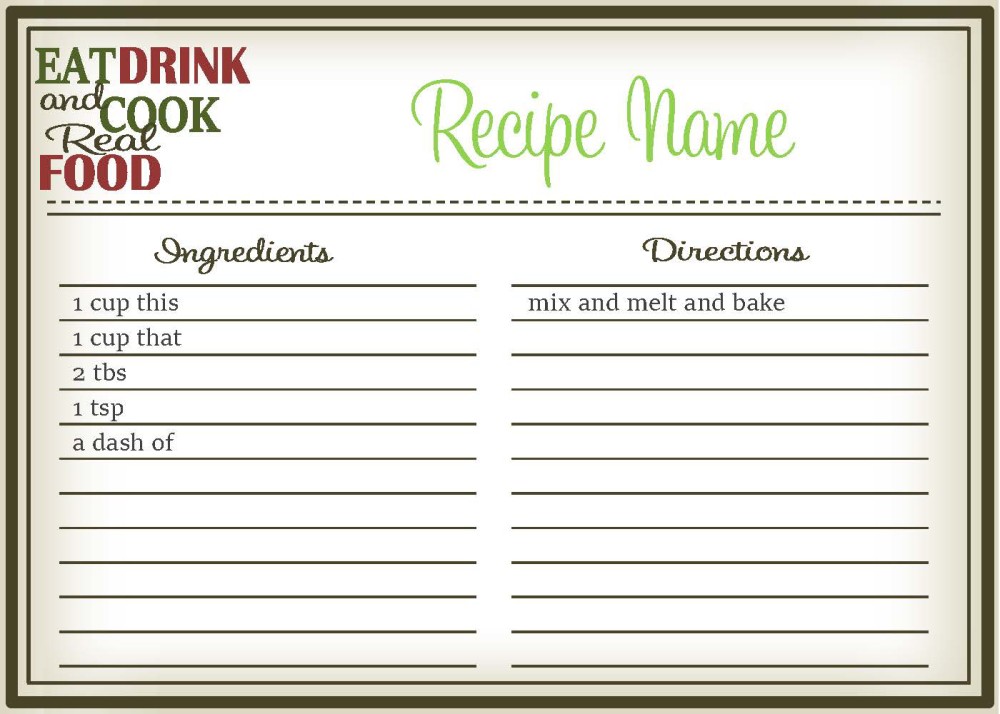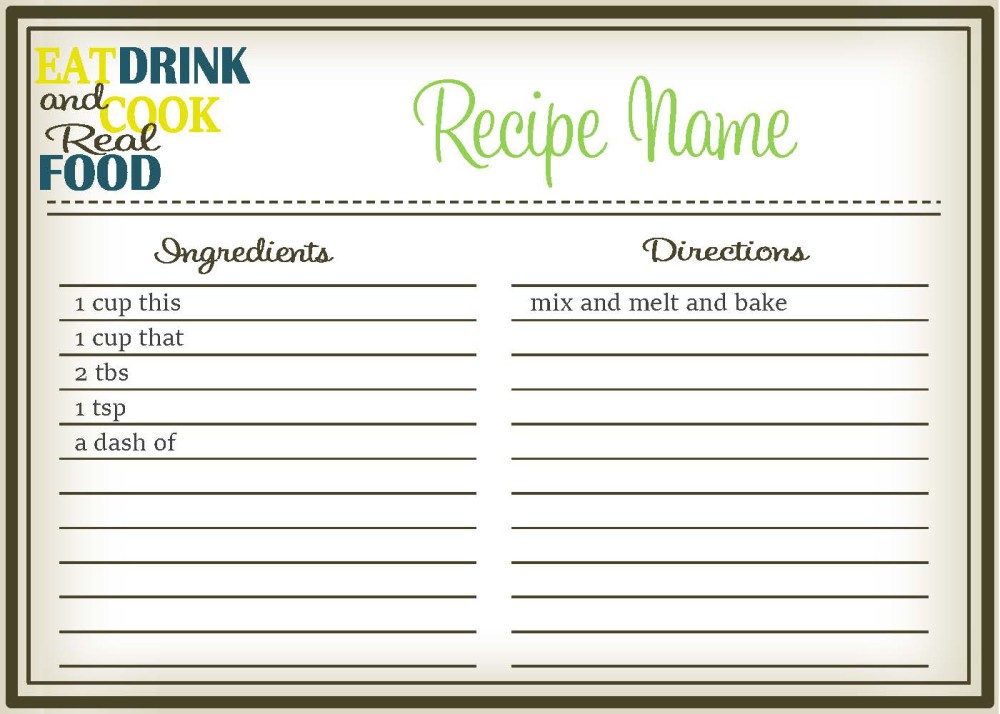 Recipe Book Printables
If you are looking for a more complete set up for recipe printables, you need to check out our recipe book printables pictured below. This year I have been working on adding all my favorite healthy recipes to our recipe book. I love that it helps me to have a quick place to reference to for easy healthy meals that I know my family loves. It is organized and customizable and simplifies my life. We hope you will enjoy them as much as we do!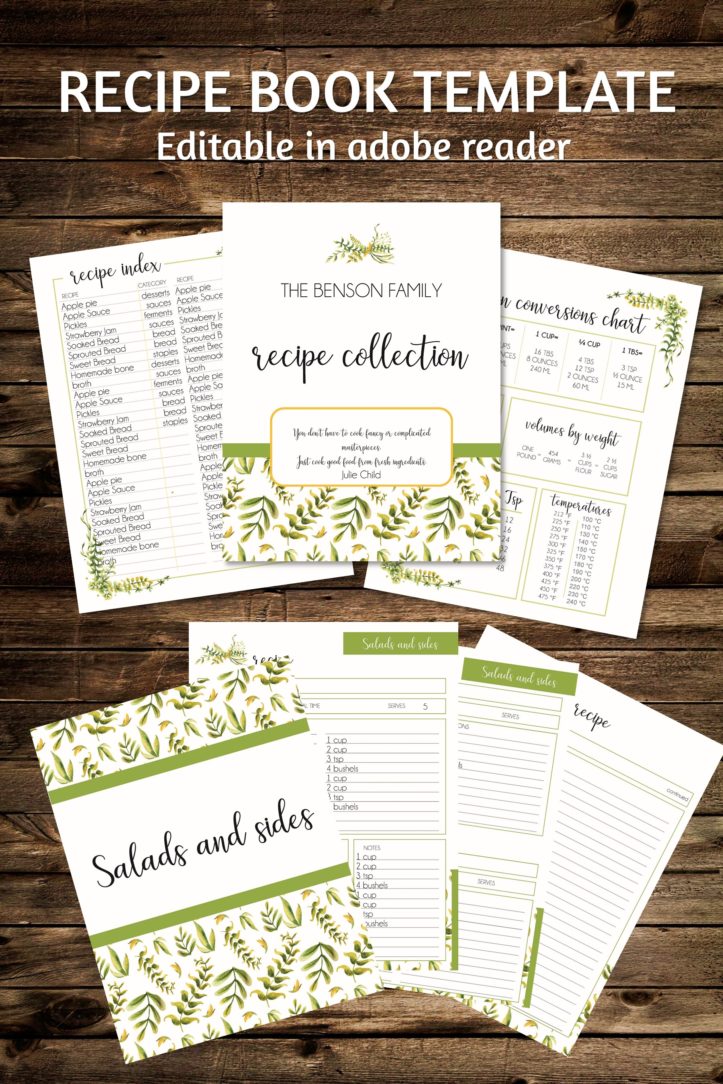 Like this post? Please share it by:
Pinning it here!