Bread is one of the most basic, and versatile foods on the planet. It's easy to store wheat to use in times of crisis. This basic soaked bread recipe can be used to make everything from fry bread to pizza crust.
Jump to Recipe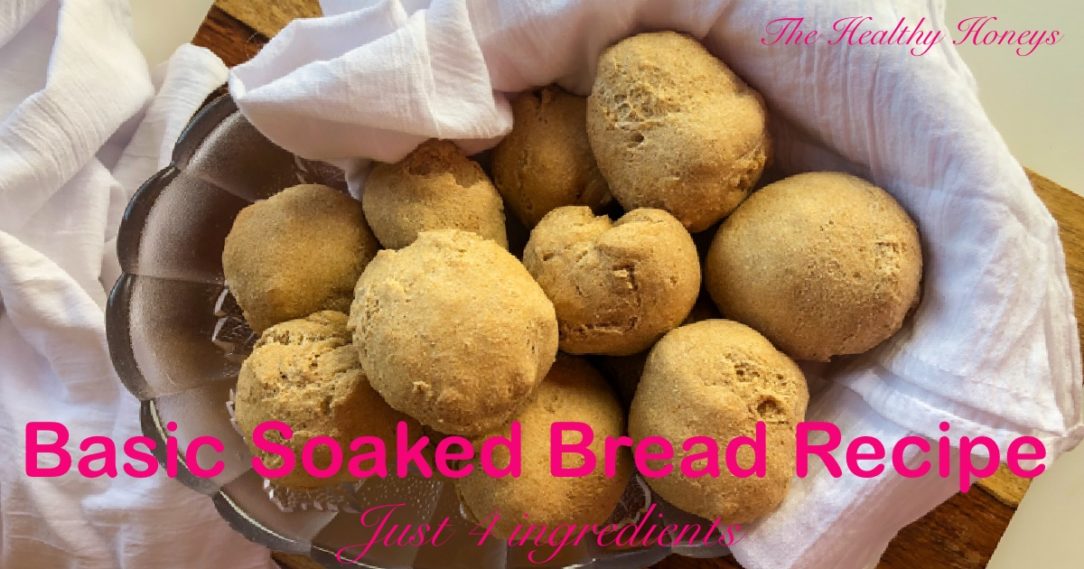 I did some polls on social media asking what kinds of recipes or DIYs people were needing right now, and bread topped the charts. Most of the time the breads I make are a bit more complicated than this one, but I felt like this would be a very good place to start.
I live in a rather rural area, and even here the bread aisle has limited options right now. I totally understand the need to learn to make bread at this point.
Bread making has been a part of my life for as long as I can remember. Most of my youth my mom made bread from the same recipe on repeat. It was a perfect, quick, and generally simple recipe. You can find it here.
Once I moved out and started my own family I found that I struggled to be successful with that recipe and I began to branch out. Then earning more and more about nutrition brought o more changes to my bread.
Now, most of the time, I use The Elliott Homestead's traditional soaked bread recipe. Don't just pop over to check out that one recipe though. She is one of my favorite people to follow. I highly recommend checking out her Instagram while you are bouncing around on the internet.
Basic Soaked Bread Recipe
My goal today isn't necessarily to give you the prettiest or most delicious bread you have ever eaten. My goal is to share a recipe that has minimal ingredients, minimal kneading, is easy for anyone to make, and that can be used in lots of ways.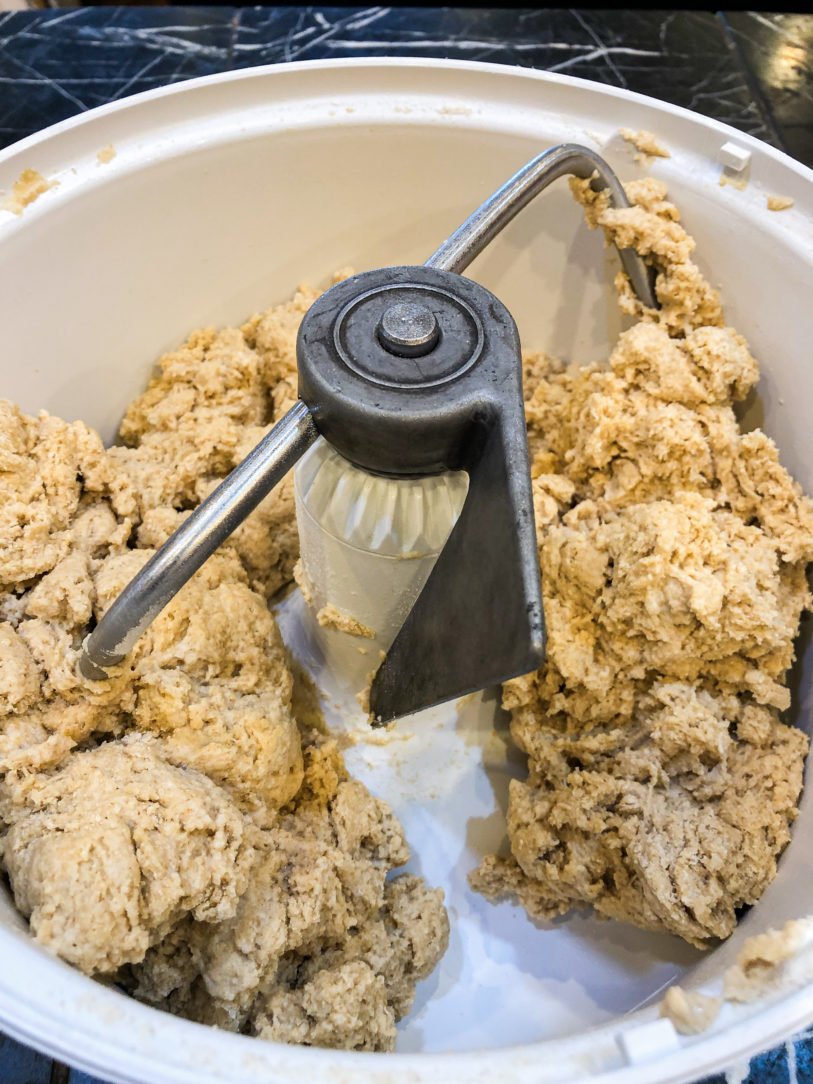 There is no fat in this recipe, which is uncommon for most breads, except french bread. There is also zero kneading after the basic combining of ingredients. You may find this very helpful if you don't have a mixer.
This basic soaked bread is best if you have the time to let it rest in the fridge for 8 hours, but I often use it immediately after the 2 hours of rising. The extra time in the fridge gives the dough time to become more easily digested, and to help release phytic acid. Phytic acid is an anti-nutrient which binds magnesium especially but also others.
How long can you soak the basic soaked bread dough?
There are few things in life as delicious as fresh hot bread. This basic soaked bread recipe accommodates that desire in every way possible. The dough is best to use after the 8 hours in the fridge, but will keep in the fridge for at least a week. If you prefer a slightly sour dough flavor plan on keeping it in the fridge for a week. If you want to make one loaf of bread for sandwhiches, and then have fresh dinner rolls the next night, then set aside half of it for that purpose.
I whipped up my most recent batch yesterday morning. It was then used for pizza last night. The rest of the dough is in the oven now to be a side with the beef stew I am making.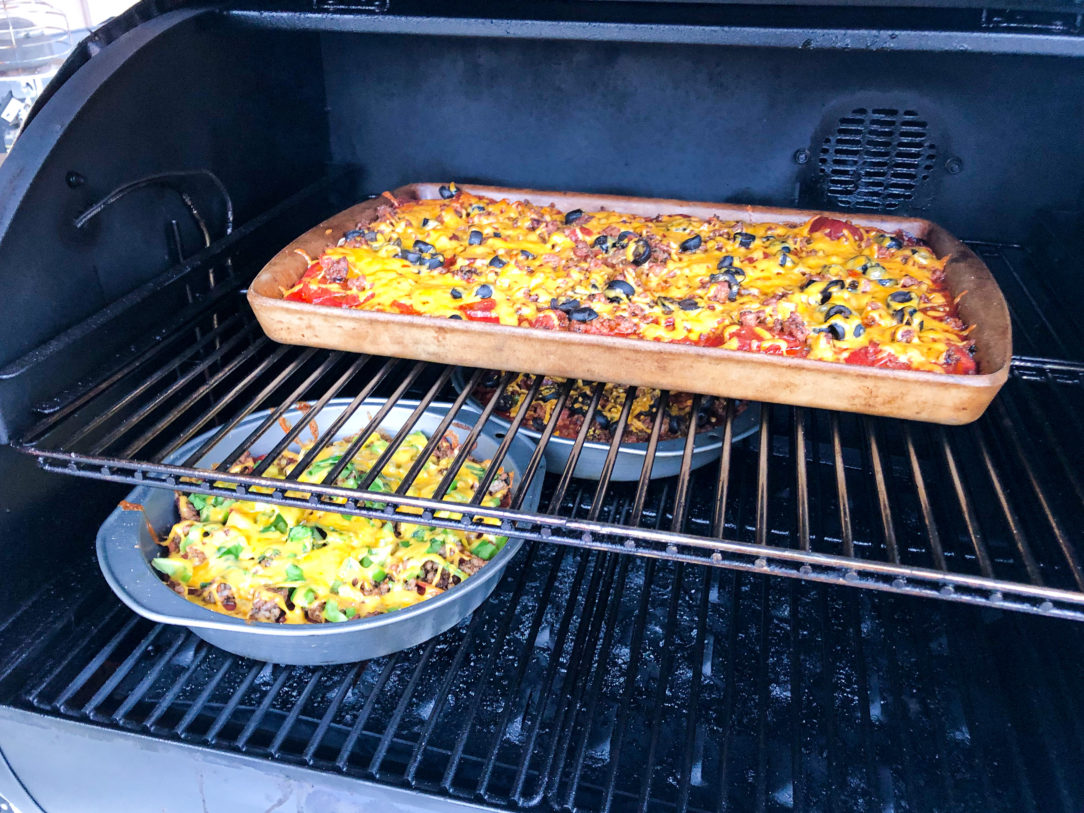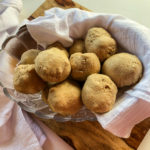 Print Recipe
Basic Soaked Bread
Ingredients
3 1/2

Cup

Luke warm water

1

Tablespoon

Yeast

1 1/2

Tablespoon

Sea Salt

7 1/2

Cup

Wheat Flour
Instructions
Add water, yeast, and salt to a large bowl, Kitchenaid mixer, or Bosch mixer, then mix.

Add flour. Mix until moist.

Refrigerate for 8 hours. Can be kept in the fridge for 1 week.

Use to make fry bread, pizza crust, dinner rolls, bread, and more.
For Pizza Crust
Roll dough out onto prepared pizza pan.

Bake at 450 degrees for 12 minutes.
For Dinner Rolls
Divide into 1/2 cup sized balls.

Bake at 350 degees for 15-20 minutes.
For Bread
Divide into 2-3 loafs depending on the size of your bread pans.

Generously grease bread pans.

Bake at 350 degrees for 25-30 minutes.
For Fry Bread
Divide into 1 cup sized balls.

Heat desired oil. I typically use coconut oil for its high heat tolerance.

Add fry bread to oil. Cook until brown.

Flip over and cook again until brown. Remove from pan.
Like this basic soaked bread recipe?
Please share it wherever you have friends that might be interested too. Also, don't forget to pin it on the image below to save for later.