On my weight loss journey and I've been looking for great ways to increase my consumption of vegetables. This zucchini pepperoni pizza is seriously so delicious. I really wasn't expecting it to taste so good without a bread crust but it is fabulous. I've made this pizza two different ways. The first way I sliced long ways and layed the zucchini on the bottom of a pizza pan and topped as I would a regular pizza. I wanted to try a new way because I thought it would be easier to dish up and still be super tasty. And yes you are right. This is technically not a pizza, perhaps it's more like a pizza… casserole?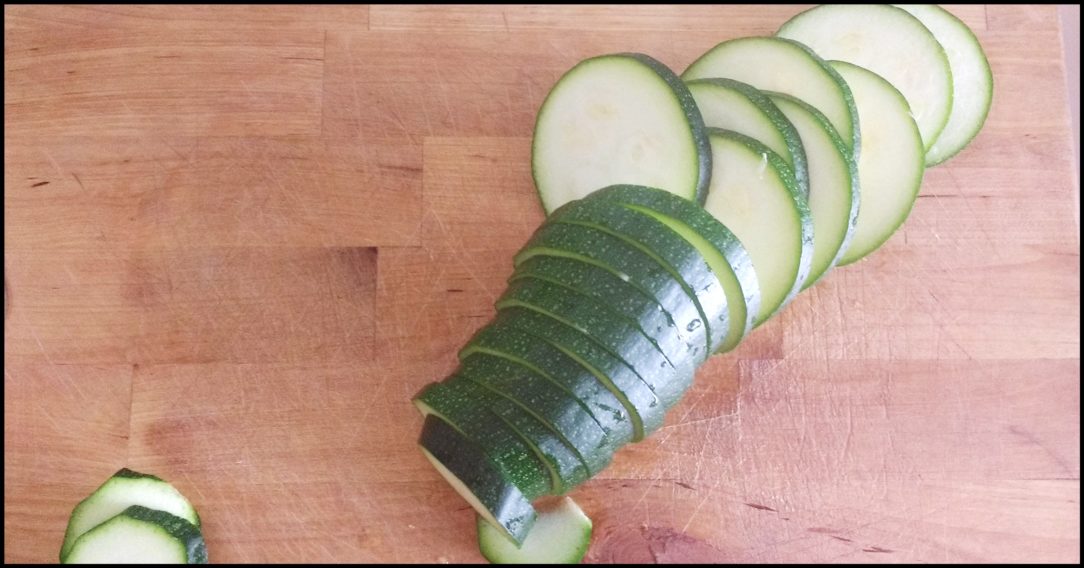 Start by slicing the zucchini in rounds. I used two garden zucchini. I know that the ones I buy from the store are a lot smaller and you may need more.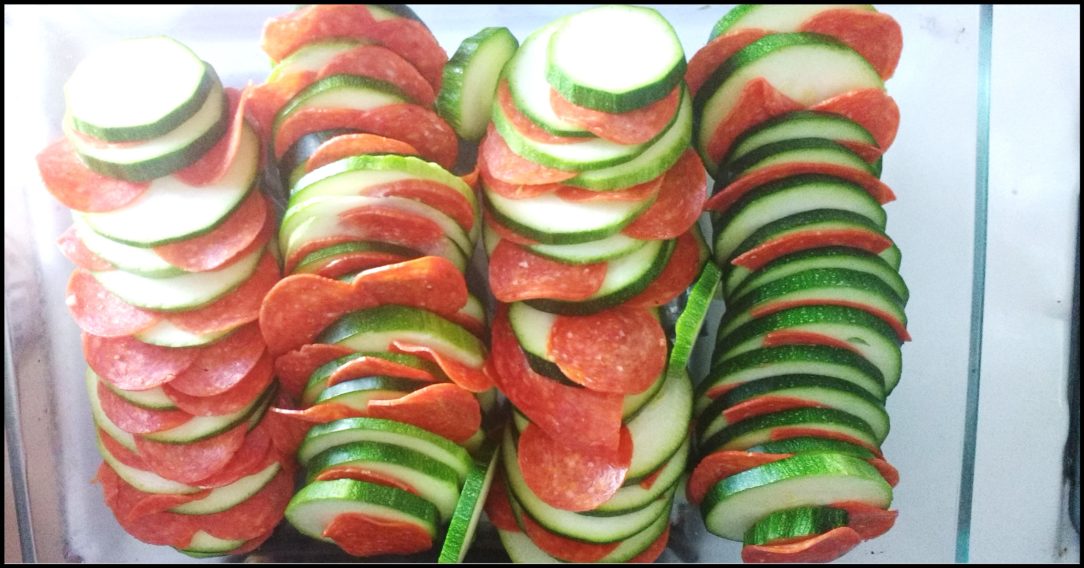 Layer the zucchini in the pan with the pepperoni in between each zucchini. Try this pepperoni from Amazon for a healthier version.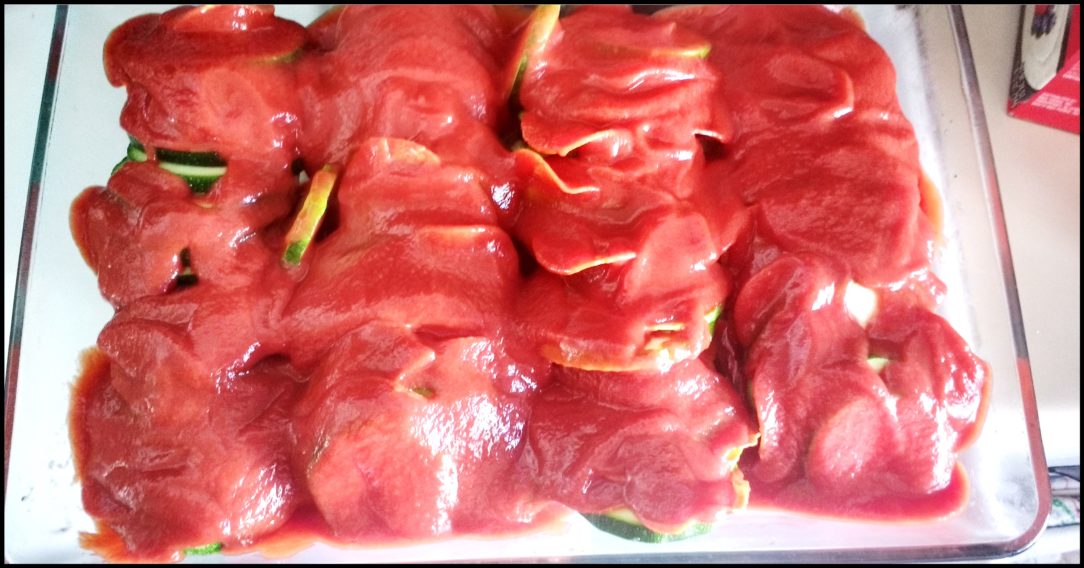 Top with one can of tomato sauce.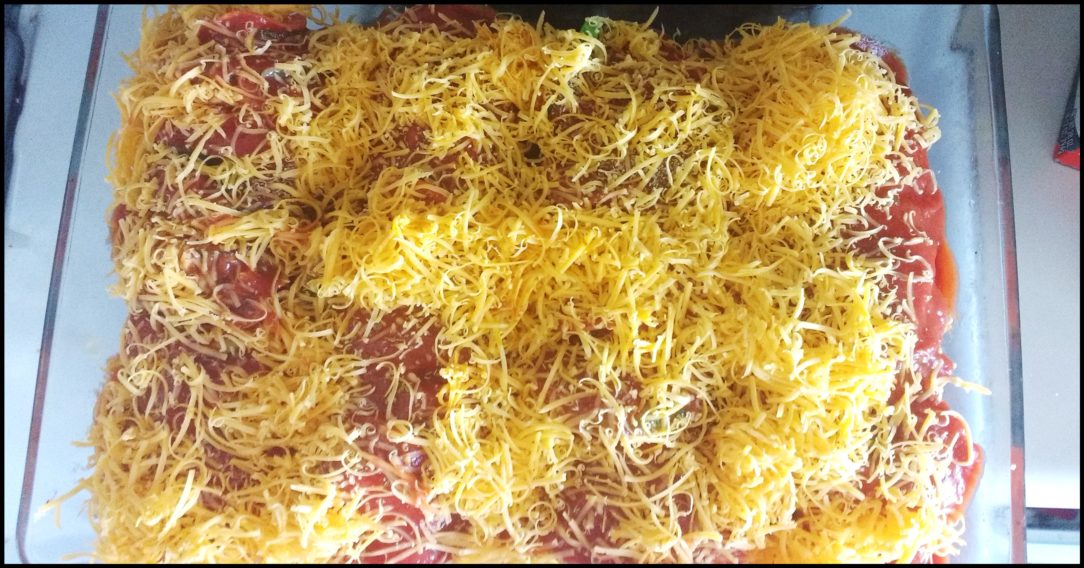 Add some cheese.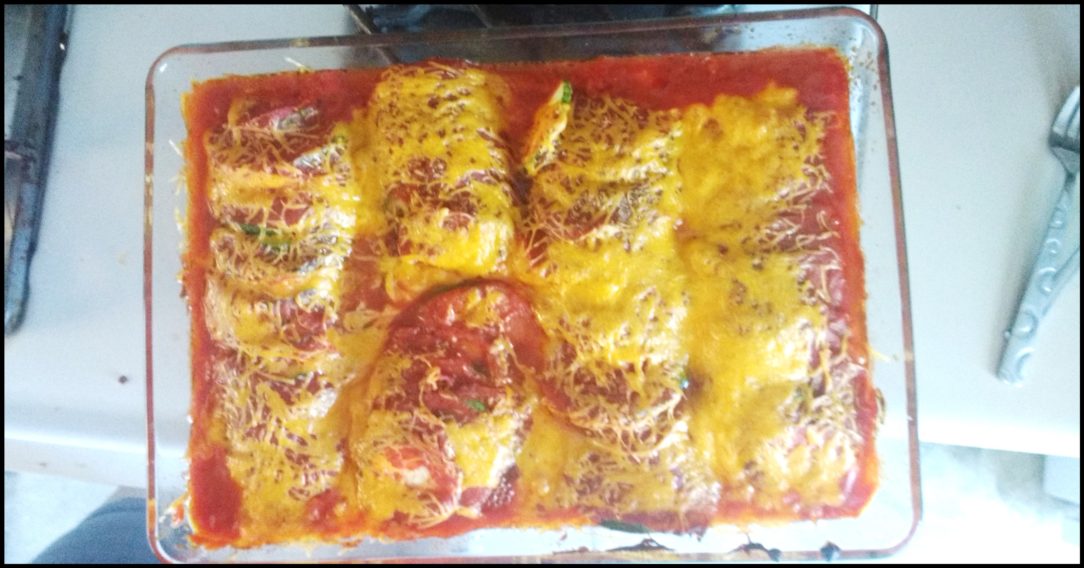 And bake for 30-40 minutes! Then eat. I loved this. I love making regular homemade pizza as well but this zucchini pepperoni pizza has become a new favorite because not only does it taste delicious but it is quicker to make than a regular bread crusted pizza.
Like this post? Please share it by:
Pinning it here!