There are many things to prepare for when planning for a new baby. One mustn't forget the actual labor and delivery. Did you know that you can do some pretty easy exercises to prepare for labor and delivery? Getting your baby into an optimal birthing position and preparing your pelvis for labor are important steps to having a good labor.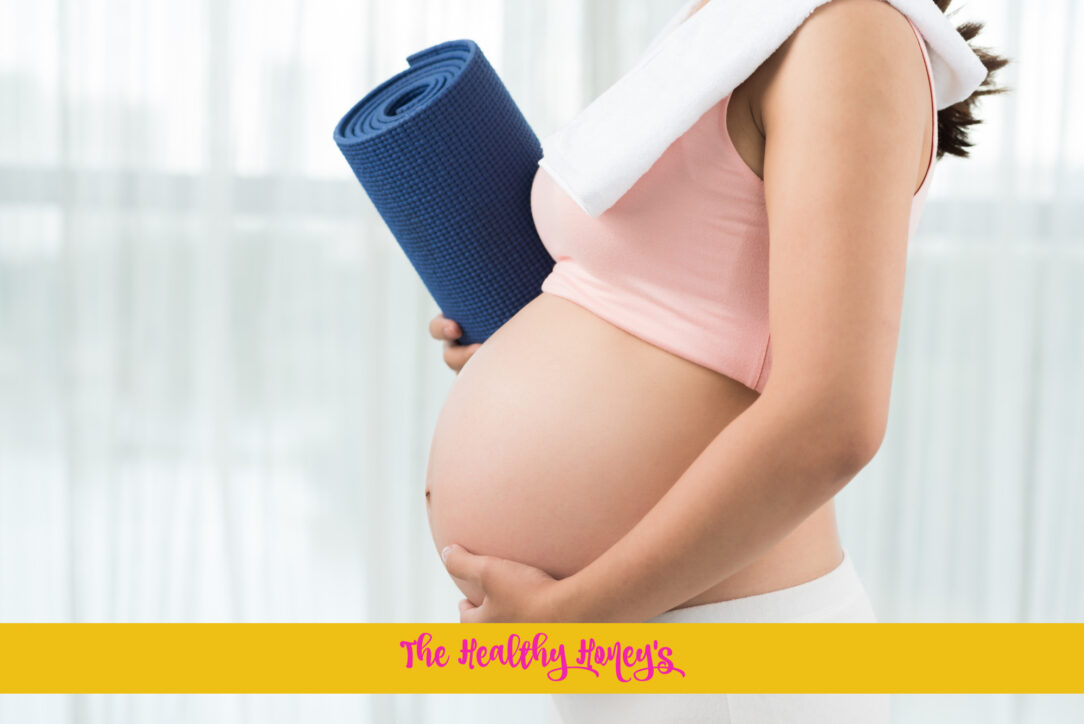 Ideally one should start doing prenatal exercises as soon as they find out they are pregnant. Always remember to consult with you ob-gyn or midwife before starting any exercise program.
1. Walking
Walking is a great way to keep your body balanced. This is a super easy. You can do it anywhere and don't really need any equipment but a good pair of shoes. This is best when you can get outside and get fresh air and sunlight.
2. Kegels
Kegels are the contraction of the muscles of the pelvic floor. Doing these can help strengthen the vagina and prevent incontinence.
3. Proper sitting
What? That's not exercise. Well maybe not but it is nonetheless important. The way you sit throughout your pregnancy can affect the alignment of your pelvis and correct sitting can strengthen your core and pelvic muscles. The goal is to sit upright with pelvis slightly forward. This is easy to do with an exercise ball or sitting cross legged on the floor. Sitting on the exercise ball will keep your pelvis aligned and baby in the optimal position. Cross legged sitting pushes the uterus forward, strengthens the legs, and opens the pelvis. You basically want to avoid reclined positions. It is especially important to practice sitting this way during your third trimester.
4. Leaning
Leaning forward on things can help the baby's positioning as well. Think about all the time we spend leaning backward or relaxing against something. Lean on counters or people or an exercise ball!
5. Pelvic tilts
Pelvic tilts or cat/cow stretch can be done from the initial stages of pregnancy. This helps keep the pelvis loose and lower back flexible. You can do these during the third trimester when your baby is moving to help the baby get in optimal position.
6. Butterflies
This exercise is simple to do. This will help open the pelvis and stretch the lower back. You sit on your bottom and bring your legs in with your toes touching and push down on your knees with your elbows…or you can rock side to side.
7. Forward leaning inversion
This is where you start kneeling on a couch or bed and then lower your upper body to the floor creating an inverted position. If you've ever been on spinning babies.com this is a classic to get babies in the right position. This creates more room in the lower uterus thus enabling baby to move and position more freely. The uterus can get twisted and cramped from poor posture or accidents.
Note: do not do this exercise if you are having cramps or pain of an undetermined origin.
Start this exercise by kneeling on the edge of a bed, couch or stairs. Carefully lower yourself so that your forearms are touching the floor with the elbows out and hands close. Allow your head to hang freely. Your bottom should be up. You can sway your hips if you like or flatten your lower back. Take 3 breaths and return to kneeling.
8. Prenatal yoga
Finding a good prenatal yoga class is also a good idea…(at the gym or online) There are many yoga poses that can open the pelvis, strengthen the legs and hips, and help build endurance for the marathon of giving birth. Some great poses include the strike goddess pose, tabletop to cat, warrior 2, and yoga squats.
Check out our Vibrant Pregnancy Starter Kit for more tips and tricks that will make pregnancy far easier and healthier.
Like this post? Please share it by:
Pinning it here!