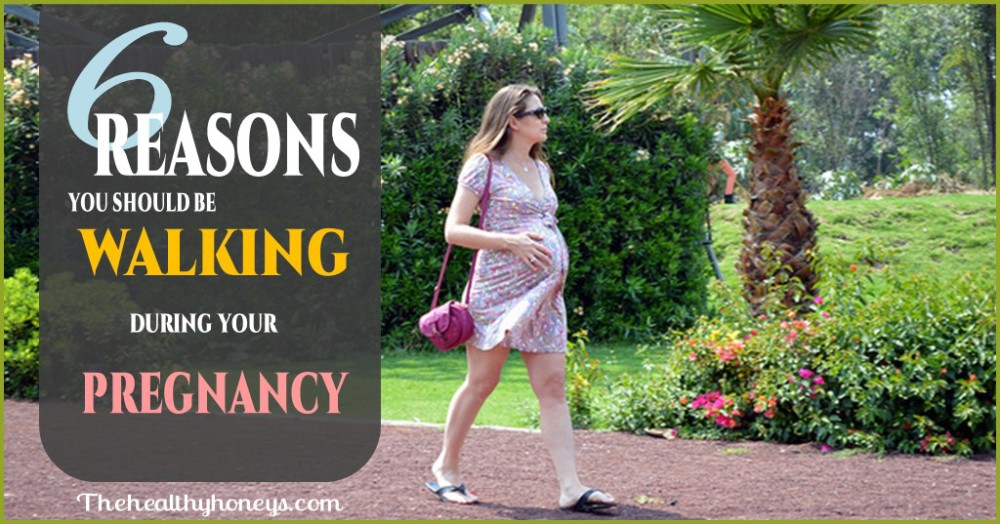 Staying fit during pregnancy may be something you are a pro at or may not be. There are many ways to stay fit and have a healthy pregnancy. Check out these exercises here if you are looking for more variety in your pregnancy exercise routine.
Today I want to specifically talk about walking. It has the benefits of exercising on your body during pregnancy with a few extras for me. First off during my first trimester my exercise routine is super hard to keep up. I just become physically exhausted and can feel that I'm pregnant just by how everything wears me out a lot faster. This makes walking the perfect option for me. It is easy and low impact but still gets me out of the house and moving.
Benefits of Walking During Pregnancy
Decrease in nausea
There is a reason I put this one first. I struggle with morning sickness…afternoon sickness…and sometimes evening sickness… (though thankfully not as badly as some people). I noticed this first hand in my pregnancy with my third… When I maintain a good walking schedule (walking about a mile at least 3 times a week). I had substantially less morning sickness. It is generally accepted in the medical community that light exercise decreases morning sickness and I have found this to be the case for me. Though it is difficult to get out of the house when you are feeling nauseated it decreases nausea in the future.
Keeps weight gain in a normal range
Another great benefit to maintaining a regular walking routine during pregnancy is it keeps you fit during pregnancy. You are burning more calories each day which keeps any excess weight gain in check. It also helps maintain muscle which actually burns calories when you are doing nothing.
Maintain muscle mass to make post natal weight loss easier
That's right when we maintain our muscle mass it will make weight loss after baby so much easier. Why is that? Because when we are watching tv or sitting around our muscles still use energy. The more muscle mass we can maintain during pregnancy the more quickly the weight will come off afterward.
Prepares the pelvic floor for labor and delivery
We've all heard of kegels and the magic they perform for us. There is some evidence that there are better ways to strengthen the pelvic floor. The pregnancy squat in conjuction with a kegel is one of those. Pregnancy yoga also really helps the pelvic floor. And last but definetly not least is walking. Walking is great for strengthening and stretching the pelvic floor. Because of the way we move in modern society our pelvic floor does not get the stretching that it needs. In essence it is weak because it is always contracted. Walking helps lengthen it. When we have a strong pelvic floor it increases the chance of having an uncomplicated and quick labor and delivery.
Keeps body fit to prevent gestational diabetes and preeclampsia
Walking during pregnancy also keeps other things in check like our blood sugar. Really any light exercise will help with this. Walking is just a good and easy way to do it. Walking can prevent gestational diabetes by regulating our blood sugar. It can also decrease the risk of developing preeclampsia during pregnancy. Preeclampsia is often found in women who have high oxidative stress. Regular light exercise decreases oxidative stress thus decreasing preeclampsia.
Healthy baby
Not only does walking during pregnancy keep mom fit, but it also puts baby on a healthy track as well, and maintains baby's weight so he or she can be born at a healthy weight.
Walking during pregnancy has a ton of great benefits for mom and baby. Decreasing nausea and making labor easier is just part of it. Finding ways to incorporate walking into your day would be very beneficial to any expectant mom.
Check out our Vibrant Pregnancy Starter Kit for more tips and tricks that will make pregnancy far easier and healthier.
Like this post? Please share it by:
Pinning it here: