Birth stories. They are kind of a funny thing. They really should be called "Miracle stories".
I don't mean to make it sound like something almost tragic happened, and then by a miracle everything was ok. I mean, that happens too, but the whole process amazes me. I feel like giving birth to a child is a special miracle no matter what the outcome is.
So here is my Miracle story.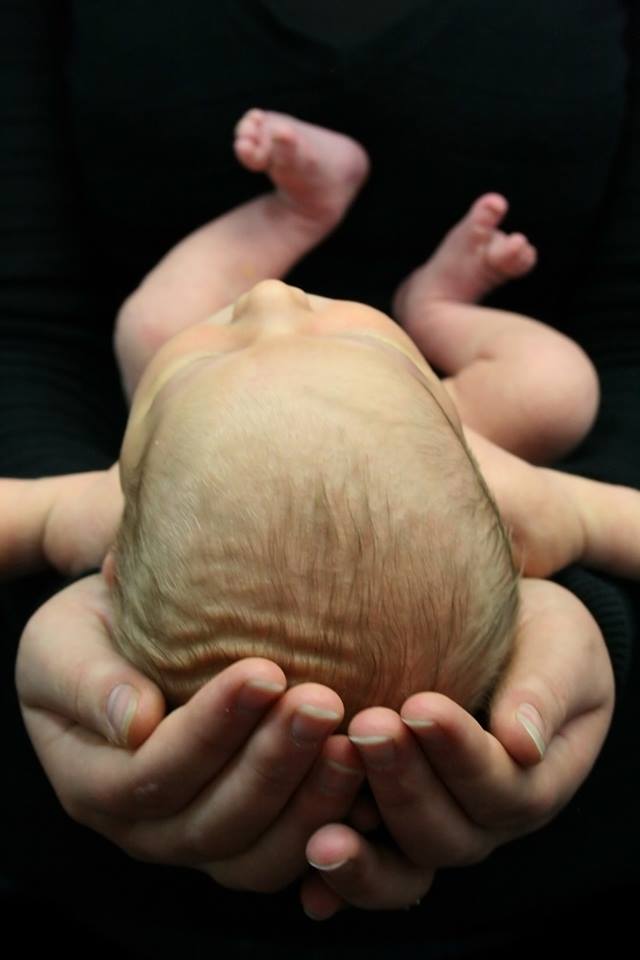 I will breifly start in the beginning. When I first found out I was pregnant I peed like 30 times that day. My husband teases me and says I was just peeing because in my mind I felt like I had to because that was an early symptom of pregnancy. It definetly wasn't a mind thing. You ladies know what I am talking about. The first trimester I mostly slept, ate, and slept, and peed, and slept and slept some more. No morning sickness for me, for which I am so grateful (I hate throwing up more than anything. Bleck).
The second trimester was a breeze. Which, again, I was very grateful for.
The third trimester, (which really should be called the "never ending trimester") went pretty well too. I am not sure exactly when but at some point my body started producing relaxin (which is a good thing, I realize) and I felt like I was only being held together by my cartilage which wanted to give way every step I took. And, I am pretty sure from that, I got inflamation of the pelvic bone. That stuff hurts, let me tell you! Other than that, everything went well. Although, piece of advice; try not to get pregnant a month after everyone else you know is due. That last month is agonizing. Seeing the new babes and not having yours yet makes for a long month to wait. Two of my sister-in-laws were due the end of October and I was due the beginging of December. Crazy huh?
I had wanted and planned to go natural (a little chicken, to be honest). But my mom said it was a better experience for her to go natural that to be induced, or have an epidural. The other thought I had was, if other women could do it so could I. But I was nervous. At one point in my pregnancy I had had dreams that people would just give me my baby without me actually having to go through the delivery. In one dream it was like the stork effect, and they just came and knocked on my door and handed me my baby. And in another, I was in the delivery room and I was able to somehow pass my delivery to another person and then I reaped all the benefit. It was awesome. But most certainly not realistic.
So, to remedy my fear I set out on a hunt. A weak before I was due (I know, queen procrastinator here), I searched in my area for a midwife or a doula who would be willing to give my hubby and I a crash course in natural childbirth. I found a doula who was willing (called her on a Friday and we met on that Sunday) to teach us some tips to help with natural childbirth. My hubby and I found it extremly helpful to know a little bit more about what to expect. She taught us about the different stages of the birth process, some breathing techniques and places on the body to help relieve pain. That was Sunday December 8th, 2013.
Finally the miracle day. When everything came rushing, at a painstakingly slow pace, to an end.
The very next morning my water broke on December 9th, 2013 at 9 in the morning. Now, for those of you who don't know, the precentage of women whose water breaks on their own is pretty low. About less than 15%. With that in mind I most certainly wasn't expecting it to happen to me. I was excited and a little unsure that it was really actually happening. I wasn't even due until the 12th, so I was estatic that I was going to go early. I quickly called one of my sister-in-laws (her water had broken with one of her kiddos) to confirm that my water really had broken. The only difference between what she told me ( a lot of clear water comes out and it kinda feels like you are peeing and have no control of it) and what was happening was my "water" wasn't clear. It had a brownish/yellowish tint to it. My hubby googled it and we were pretty sure that our little one had made a "deposit" before he came out. I was pretty worried once we were fairly certain that there was meconium in the amniotic fluid. I got dressed and tried to eat a little breakfast (knowing that once I got to the hospital I wouldn't be eating much). We already had everything all packed and ready to go in our car so we put our warm winter coats on and headed out the door to the hospital.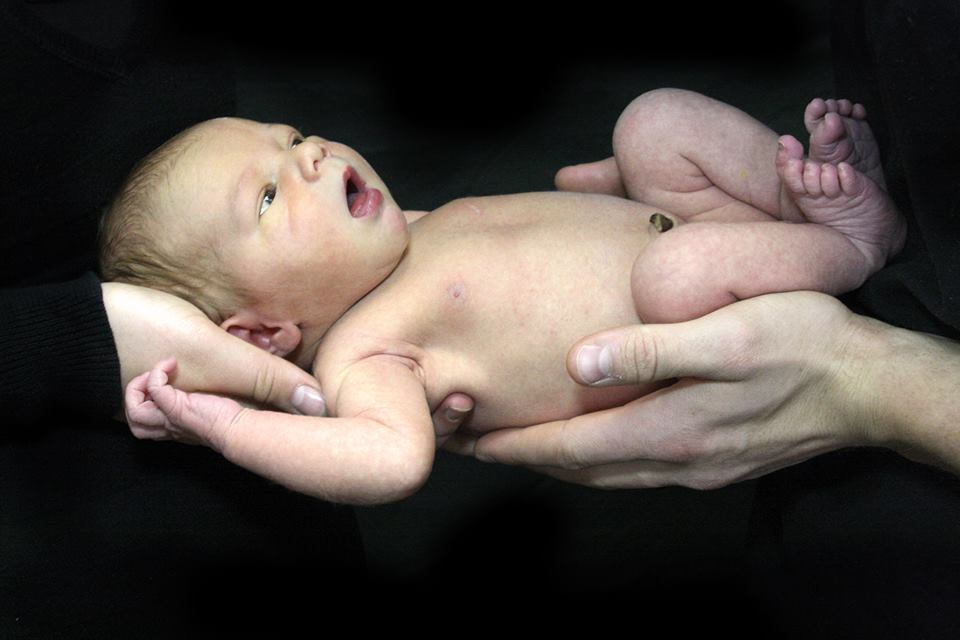 At this point it was about 10 a.m. We checked into the hospital and they took us to a delivery room where I changed into one of those ugly hospital gowns. Then I was checked. I was only dialted to a 2. My doctor showed up and I guess something I forgot to mention I had had high blood pressure during my whole pregnancy which is cause for concern because of preecalmpsia. But because during my pregnancy I hadn't ever had any other symptoms of preeclampsia (really bad headache that won't go away with pain meds, and protien in my urine) he would always let me know about the potential risks but would reassure me that I was doing fine. When they tested my urine when I first got to the hospital they found protein in it and my blood pressure was pretty high. I didn't want that to inhibit my ability to walk around or to be able to move when I wanted to. So My doctor said that if I could keep my blood pressure within a certain range I was fine to move around.
Now, the concept of time totally escapes me when I try to recall these events but, I will try my best.
After that they wanted to put in an I.V. heplock for emergency purposes. I told them I wanted to wait as long as possible before they had to do it. During the time I was waiting I moved around, used the birthing ball. Tried going to the restroom. And basically get comfortable in any way during the contractions. The problem was I couldn't relax at all when I was moving around. I found myself tensing up more during the contractions when I was out of the bed than when I was in it. So i ended up putting myself in the bed and stayed there for the rest of the time. At one point we tried to watch Finding Nemo (one of my most favorite movies) but, I found it more annoying than helpful.
Then our first delivery nurse came in and she tried to get my I.V. heplock in after drawing some blood that needed to be tested and failed miserably. I remember telling her it hurt and saying Ow! Ow! Ow! (yes I am afraid of needles but I was so super brave and she still didn't listen to me). She missed my vein and was letting fluid go wherever it wanted to go. She tried both arms. And 12 days latter I still have visible bruises. That I think was the most upsetting part for me.
After that everything was going pretty slow. Once I had finally hit a 4 I was so tired and was feeling like I couldn't do it anymore. I remember telling my husband this and he, of course the good man he is, reassured me and told me I was doing great and making awesome progress. To which I told him I wasn't even halfway there yet. He didn't mention it at the time but he was shocked and slightly discouraged. He didn't know for sure what number we were aiming for but for some reason he says he had the number 6 stuck in his head. But, like I said he didin't mention it at the time and kept on being an amazing support person for me.
This is also about the time when I asked what kind of pain killers they had other than an epidural (Things were getting pretty intense and I was so so tired). Our second delivery nurse, Jeanine (who was just fabulous), gave us a few option and I choose to get a dose of Phentanal (Which is pretty efective the first time and each time you get another dose it becomes less effective. I used it three times. It was so nice. The first time I was able to actually relax and get some sleep for a little while). After they gave it to me I went into my own little world and was only consious of my husband when he spoke directly to me.
(Now, this part of the story is from my husband because I wasn't paying attention to anything going on around me.)
Almost immediatley after she got the medicine the baby's heart rate would drop during every contraction. (It made me wonder if it had any correlation to the medicine she was given). So they put her on oxygen so that she could get more oxygenated blood to the baby. I was constantly reminding her to breather because it was like she forgot what she was supposed to do. She would take a nice deep breath in, breath out and stop there, forgetting to breathe back in again. After reminding her for a good few minutes to breathe she told me, "If I breathe too much I am going to hypervenalate." (even when she is in labor she is a bit dramatic 😉 ) I was constantly watching the monitor waiting for a contraction and watching for the baby's heart rate to become stable. I did that for a while and at one point it got really low and the nurse said the baby was in distress and needed a break so he wouldn't be completely worn out before it was time for the really hard work. So she gave Makala a shot that would help spread out the contractions and give the baby some time to rest. During which Makala was able to rest some too. It was amazing to see that once the shot wore off and the contractions returned the baby's heart rate somehow adjusted and he could magically tell right before a contraction was about to happen because his heart rate would spike high and the contraction would happen and it would go down but into a safe zone. It was pretty cool to see that he could counter act what was going on.
After that stressful period of time it was pretty much a waiting game. They checked her again and she was a 6 1/2 and at this point she wanted the epidural. I tried to talk to her and help soothe her in any way I could. She was pretty persistant though and you can't really argue with a pregnant lady in labor. They had to retest her blood platletes because earleir they were to low for an epidural. Our nurse said it would be about 20 minutes before we would get the results back. About 5 minutes after the blood was sent, the doctor came in to check and see how we were doing.
The nurse told him we were only at a 6 1/2 and he said at this rate it would be midnight before the baby would come. ( I knew Makala was tired and I was getting pretty tired too so that wasn't the best news I had heard.) But, then Makala said, "I feel the urge to push". The Doctor said, "Wooh there. Hang on a second and lets see how far you are." He checked and said she was about and 8 1/2 now.
Now things were starting to roll.
2 minutes later she said it again. And the doctor checked and she was a 9 1/2 and then not to much longer after that she was a 10 (which I know now is the magic number). I recall him saying "we were good to go" and about a million people came into the room (ok just a few really), the bed was cut down to about half of its orginal size, the doctor was dressed, Makala was in birthing postion and ready to go.
The first time she pushed it was a learning one. They told her to wait for a contraction and then to push for a full ten seconds. The nurse watched for the contractions and then would tell her to push and started to count to ten. The first time she only pushed about 3 seconds out of the 10. On the second time around she was able to push for the full 10 seconds and we did that one more time and the baby was here.
Now I, Makala, am going to take over.
That whole push for a full 10 seconds is crap. Pretty much one of the hardest things I have ever done, was trying to push for a full 10 seconds. But, I am so glad it only took about 10 mins to get er done.
I was so excited that our little bundle of joy was finally here at 8:26 P.M. Weighing in at 7 lbs 4 oz and 20″ long.
We all did well after that. My hubby and I just soaked Baby B in and fell in love all over again. We had finally done it. And we couldn't be more happy.
I do recall after he was born saying I could do that again. And I really believe I can.
It was certainly hard work, a little stressful at times, but oh, so worth it.
Well, that is my miracle story.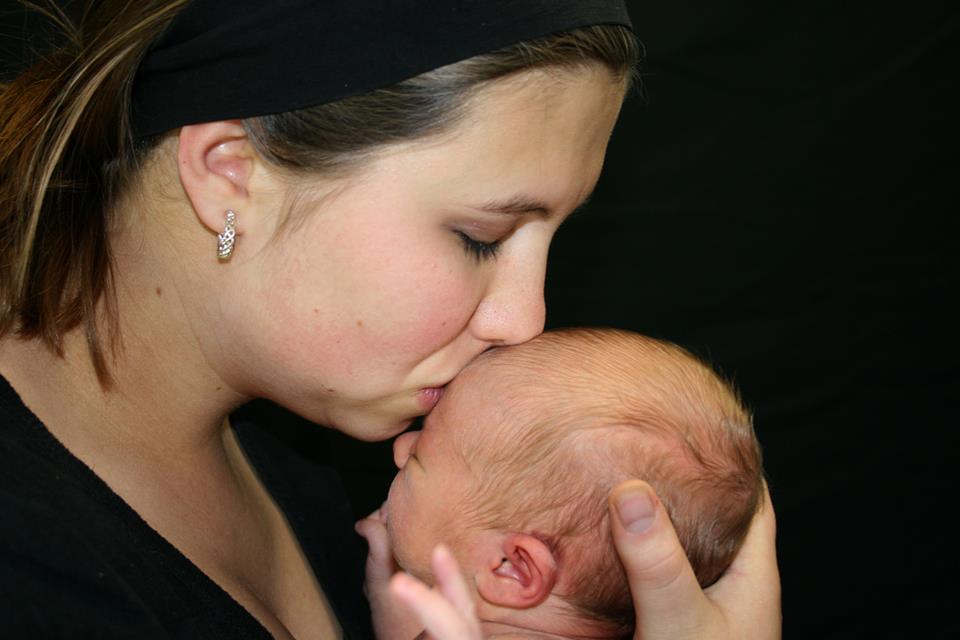 The girl who loves her miracle,
~Makala