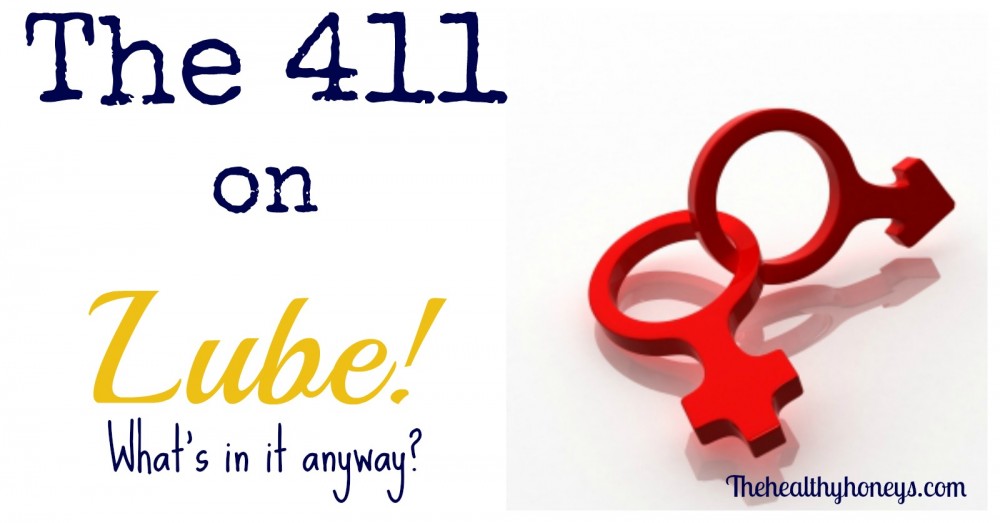 Personal Lubricant. Saying that makes me giggle nervously.
Imagine yourself (still a newlywed) walking down the aisle until you reach the condom and lubricant section.
So, do you just leisurely stroll on into the aisle and take your time picking and choosing your personal lubricant??
Not me!
Usually, you make a few glances trying to make sure you are the only one on the aisle and won't be seen buying anything from that section (especially by anyone you might know).
Maybe if there is like NO ONE else anywhere close by, you might take more than 30 seconds…otherwise it is a mad dash, grab the cheapest thing, and make a run for it.
We have all been there at one time or another.
Even if you are now a seasoned married couple, perhaps you are in the habit of getting the same ol' thing when it comes to your personal lubricant.
There are multiple reasons behind buying personal lubricants, either just for fun, or due to vaginal dryness. And lubes can help decrease unwanted friction during times of being "dry".
Vaginal dryness can be caused by:
· the menstrual cycle,
· pregnancy,
· childbirth,
· nursing,
· times of emotional stress,
· and when using a condom.
Something happened to me about a month ago that made me take a serious look at my hasty purchase of personal lubricants.
I was at a lingerie store buying some fun clothing, (that would fit around a preggo belly) and the lady who was helping asked me what kind of personal lube I used.
*AWKWARD* (but she works at a lingerie shop sooooo it wasn't too bad, but still…)
After, recovering from my initial shock, I told her,
"Just the cheap-y, generic brand."
She told me, "It isn't a good idea to be using that, especially being pregnant."
"Why?" I asked (good ol' curious me).
"Because, there are glycerin's and glucose in many generic lubes, which could cause more yeast infections. I assume you know there are natural yeasts in the vagina, and when exposed to unnatural and more sugar than it is used to it can start to over grow, causing a yeast infection. There has been no definite scientific research to prove this but I feel like it happens quite frequently to the women I talk too. So, I feel like there is certainly a link"
"Ohhh… I see. That makes perfect sense to me too."
"Also, once you start to produce your own natural moisture, the sugar will absorb it up, making it so you have to continue to use the lube, and creating a not good cycle."
We finished up the conversation with her recommending me a new lube and then checking out.
That conversation made me stop, and think for a moment. What in the heck am I allowing to be rubbed and slathered on my most sensitive part of my body without a moment's thought or hesitation.
In my efforts to be a "Real Foodie" and rid myself of any unnatural sugar, and chemicals and a list of other things, this is one more area where there could certainly be some work done.
So what else is in personal lubricants that I should be aware of, besides sugars?
Parabens
Parabens are synthetic preservatives that can be absorbed through your skin. They can mimic estrogen in your body, and may be linked to increased risk of breast cancer.
Petroleum or petroleum-derived ingredients
Whenever possible, refrain from using products with petroleum-based ingredients, including multipurpose lubricants like Vaseline petroleum jelly, on your genitals. They may contain impurities linked to cancer and other health conditions; they can also coat your skin, impeding its normal functions and not allowing it to "breathe".
Silicone oils
Silicone oils may have toxic side effects, and as with petroleum-based products, they may coat your skin, affectingits normal functions and permeability. Silicone can have many names on product labels, including dimethicone, highly polymerized methyl polysilozane, methyl polysiloxane, mirasil DM 20, and viscasil 5M.
Phenoxyethanol
At high concentrations, phenoxyethanol can be
harmful
if absorbed through your skin, cause reproductive damage, and according to the FDA,
depress the central nervous system in newborns.
The breakdown of phenoxyethanol in your body releases phenol, which can adversely affect your immune system.The Environmental Working Group (EWG), a nonprofit research organization, lists phenoxyethanol as a
moderate hazard
,
with possiblelinks to
toxicity
and
skin irritation
. Although it's found in very low concentrations in some sexual lubricants, you'd do best to keep away from it—especially when many products without it are available.
Glycerin and glucose
As sugars, glycerin and glucose may feed candida, a yeast that's normally present in small amounts in the healthy vagina, but which can proliferate and cause vaginal yeast infections in women who are prone to them.
Propylene glycol
Propylene Glycol is a form of mineral oil, an alcohol produced by fermentation of yeast and carbohydrates. Propylene glycol may cause
burning or tissue irritation
in some women. Astroglide, a common over-the-counter lubricant, contains this ingredient.
Go here for more info
.
Chlorhexidine
An ingredient in some multipurpose lubricants, such as K-Y jelly, chlorhexidine
can be irritating
to some women. Chlorhexidine is
used in dental hygiene
such as mouth wash for it's anti-gingivitis and anti-plaque attributes. In a range of other uses it is used as a
disinfectant.
For example; in
hospitals
one use for it is
in urinary catheters
to help reduce urinary tract infections. (To learn more about it go
HERE
).
Source
I don't know about you, but there were a lot of things from that list I don't want anywhere near my 'nether regions. So what in the heck am I going to use??
Like I said earlier, I was recommended a new brand of personal lubricant and I think it is great and it seems to be a perfect solution (no pun intended, hehe). You can find it here.
If you want to go even more natural and not buy a man made lubricant there are other things you can use/do.
Olive oil
Coconut oil (Find it here)
Vitamin E oil
Saliva "The most readily accessible and often personally preferred lubricant is human saliva." Source
Taking more time to "prepare"
*Note: health care professionals caution against these. The oil can get into the urethra and contribute to urinary tract and bladder infections (
Source
). Also, when using natural oils it can deteriorate latex condoms just so you are aware.
I personally like coconut oil, and more time to get ready, during my times of "dryness".
It really is all about learning more and figuring out what works best for you and your partner. My hope in writing this was to open your eyes and maybe help you to remember to take 30 more seconds the next time you are about to buy your personal lubricant.
Like this post? Please share it by:
Pinning it here!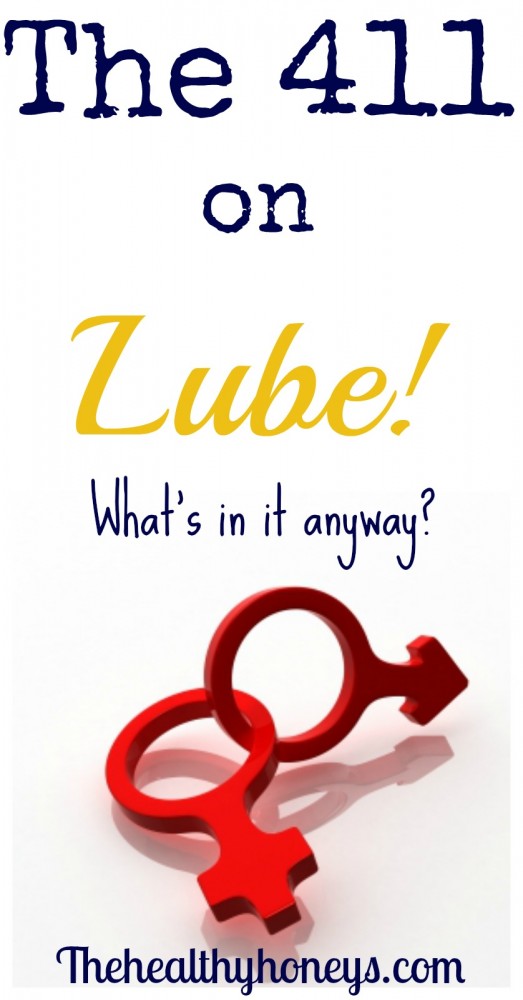 Photo courtesy: Freedigitalphotos.net