I recently did a post about why you should stop using your microwave. You can find that here.
So, if you decide to stop using your microwave how can you still have your home-cooked meals made easy and convenient (hence the microwave) without a microwave?
I honestly had to, very seriously, think about how I cook my meals without a microwave. Having gone so long without a microwave, I have almost forgotten what purpose it serves.
I think, the major things that I, at first, missed were:
Heating up leftovers.
Melting/softening butter.
Defrosting meats or veggies.
So, in an effort to help make the transition easy or some ideas for those who have already tossed out the microwave, I came up with 7 tips to making your meals without a microwave.
7 Tips for Preparing Food Without a Microwave: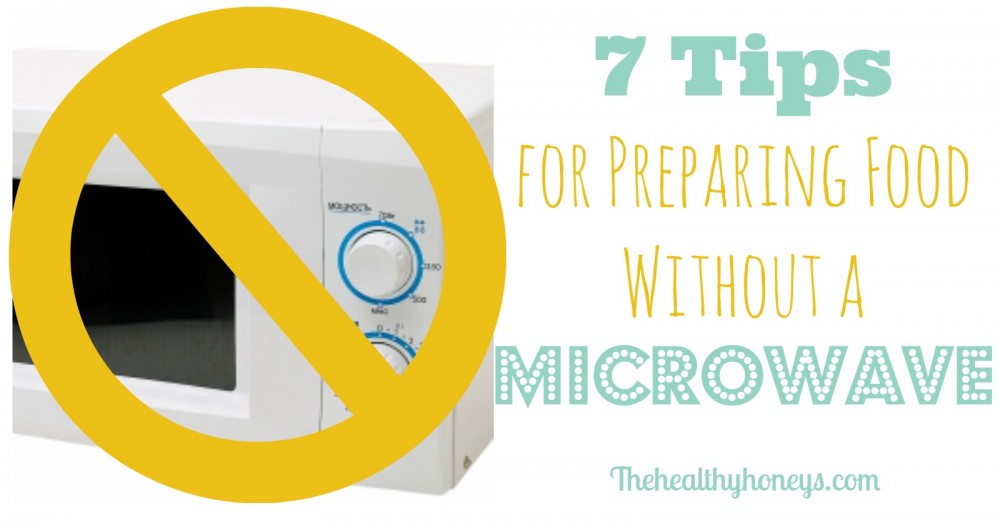 1) Planning meals ahead of time
This came as a challenge for me at first, and sometimes still kind of is. But, it is super crucial in making it easy on yourself. Knowing what you are going to cook will allow you to think about what you need to get out and get prepared before you need it. Which leads to #2.
2) Time Management
You might think this tip is redundant but what I mean is, to make sure you allow for enough time to get everything ready. Figure out how much time you will need for prep time and then for cook/bake time. Which leads us to #3 and 4.
3) Defrost Meat
If you are like me, you are all ready to make dinner and then you forget that the meat you were going to cook is frozen. The best way to go about this is to defrost the meat ahead of time, like the night before, and then put it in the fridge ready for the next day. You can also do it a couple of hours before you need it by letting it sit in warm water. Or the way that works best for me is to put it in my toaster oven on a low heat setting and then cook it (or put it in my fridge for later).
*Crunch Time Tip* The toaster oven is like my "crunch time" life saver. I stick my meat of choice in the toaster oven and it defrosts not as fast as in a microwave but faster than in the water. Just remember that when defrosting meat it shouldn't be out of fridge for more than a total of 4 hours at a time.
4) Softening Butter
I try and always have a stick of butter in my butter dish that I can use for whatever I need (toast, cooking, baking…).
*Crunch Time Tip* If you don't have enough that is already softened and you need more (for example, in biscuits), you can get your cold stick of butter and grate it like cheese and put it into your recipe. The thin slivers will soften quickly and you will be able to bake with it like it was already softened.
5) Pre-made Meals
I know that there are a lot of people with crazy busy schedules. From sports and other school functions, to work and family. You can set aside a day where you make a couple of meals to put in the freezer for a rainy(or super crazy) day.
*Crunch Time Tip* If you know you are going to have a crazy day the next day (or a day in your week) why not go ahead and make two meals in the time it takes to make one and either put that second, almost complete, meal in the fridge and the next day all you have to is cook it and put a side with it and "poof!" crunch time solved!
6) No Need to Cook Meals
This might feels like it is easier done in the summer time, making meals that don't need any cooking preparation. Like, making salads and sandwiches. But, if you are in a crunch then these ideas are still an option.
7) The Easy Foods
The easy foods are still the easy foods even without a microwave. Making cheese quesadillas are a staple in my house. It is still easy to make even without a microwave. Have your tortilla's and grate up your cheese. Then get a frying pan put some butter in it, letting it melt. Then place the quesadilla in the pan and let it brown on both sides. By then, the middle will be all gooey and melted. Bam. Still an easy food. Also, you can get good at making foods in the crock pot. Start it in the morning, and it will be ready by dinner time. Or, the night before and ready for lunch. Whatever your needs may be.
I have enjoyed writing this post, mostly for the fact that I had to really try and remember what a microwave is used for.
We really don't need one.
We really can live without one.
All it takes is a little faith, trust, and pixie dust…. oh, wait. Wrong quote.
All it takes it a little time, patience and imagination and cooking without a microwave is possible.
Like this post? Share it by: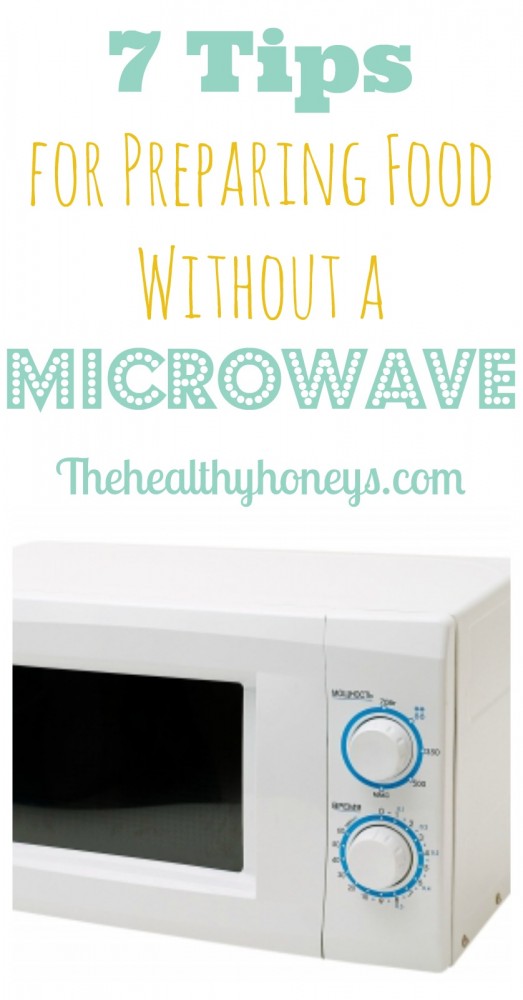 Photo courtesy: Freedigitalphotos.net