If you already don't use a microwave at home, is it really necessary to worry about whether or not you use one at work? Maybe not. Is it easy or convenient to get rid of microwaves completely in your life? Well no. Is it necessary to never ever use them. Perhaps not. But I think if you are looking at optimizing your health and nutrition it is worth trying for. However, in some circumstances it is really difficult. My husband has to deal with this on a daily basis at work, as I'm sure many of you do as well.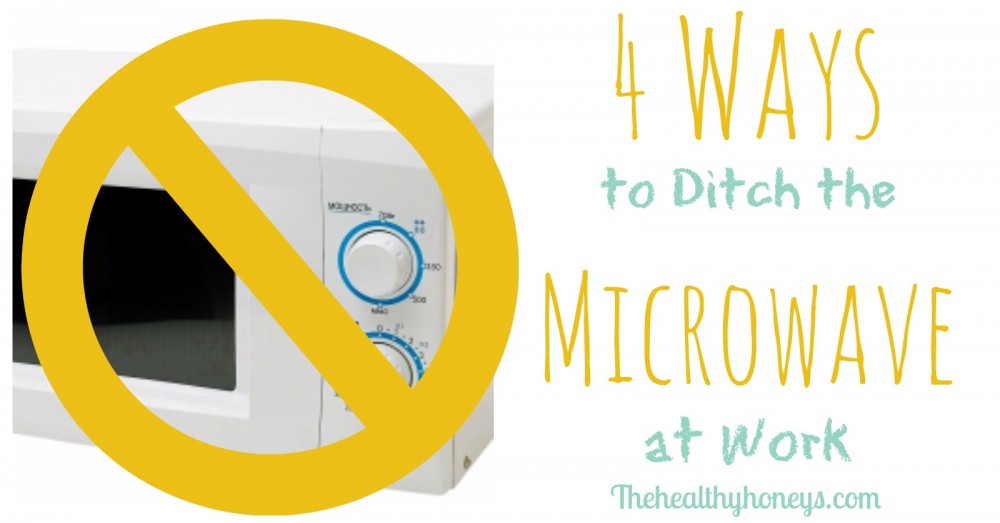 Here are 4 alternative options that we use to avoid the microwave:
Use a mini crock pot.
The crock pot is one of my favorite ways to cook in general. It makes dinner simple, but did you know you could get a miniature version designed especially for heating food at work? It doesn't get cooler… err… hotter than that! (Get one
here
).
Utilize tinfoil or metal containers.
My husband is a pilot, and you'd think that they would get decent lunch breaks right? Totally wrong. They are often lucky to have 10 minutes to hop of the plane, run to the nearest overpriced fast food place in the airport, and grab a burger. One of the ways we avoid the high prices and fast food is by making taco wraps or chicken wraps. I roll them up in foil and then he sits them in the plane window to heat them up. I have also seen this done with soups in metal containers and left in the car window to warm up.
Use the coffee pot to heat food.
Coffee pots aren't just for coffee. Take your mug fill it with food and let the heating plate on the coffee maker do the warming. It is slow but it works when your out of other options.
Make salads in a bag or jar.
So this isn't an option to bring on the heat, but it is one of my favorite ways to have a healthy lunch away from home. I generally put all the toppings in one bag and the greens in another. Then, when I'm ready to eat it I dump the 2 together and shake it up. If you prefer the jar method then layer the ingredients in the jar starting with the dressing, then the toppings, and top with the lettuces.
Like this post? Please share it by: