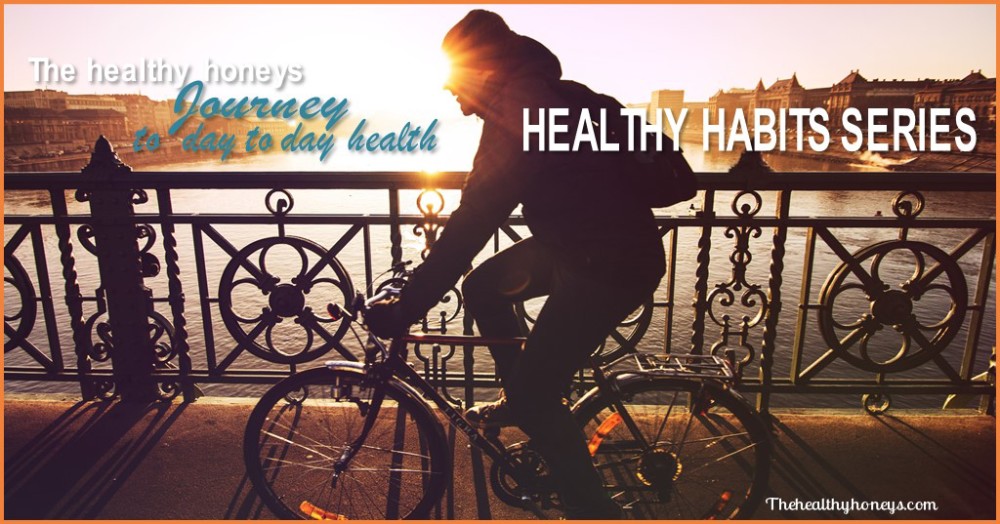 One of the reasons for starting this blog in the first place was part of my journey and quest to establish a more healthy lifestyle. The more I learned about living a healthy life the more I wanted to share it with others. I saw the positive impact it had on my life. I know I've come a long way and still have a lot of improvements to make in my health. For me, Health isn't just about eating right and exercising but it is an overall goal of emotional, spiritual, psychological, and physical health. It has continued as I've tried to figure out how to maintain a healthy lifestyle while having children and teach my children to have a healthy life. And so begins our Healthy Habits series.
Developing Healthy habits is difficult. I am a firm believer that if we want to find lasting health that we need to adjust our habits. Fad diets are not going to bring about lasting change because they can't be maintained. This series is designed to take you and me through a journey of small adjustment in habits to bring about better health. Mostly this is going to be targeted at the habits I hear from you that you are seeking to change and also the ones I know I already need to be better at… as well as habits that have helped me immensely in my journey. I will add a new habit to incorporate into our lives each month and then report on my progress. I would love to hear how you all do as well.
Here are the healthy habits that I will be going through one by one. (I fully intend on adding to this list as the journey progresses)
Proportionate meals
Discover a type of movement that inspires and invigorates us
Managing time to feel and be productive
Take an inventory of my emotional health
Positive self-talk
Addressing Food Addiction
Addressing Leptin Resistance
There is my list so far. It's a short list but each one of those things I already have ingrained habits for, so no, it won't be easy. Some of these may be broken up into more than one week. So come along on this journey to healthy habits. Take some time to think about your life habits What habits do you need to change to improve your health and happiness? Please make a comment and share them with us.
Go to the First Healthy Habit Sleep by Clicking here:
Like this post? Please share it by:
Pinning it here!