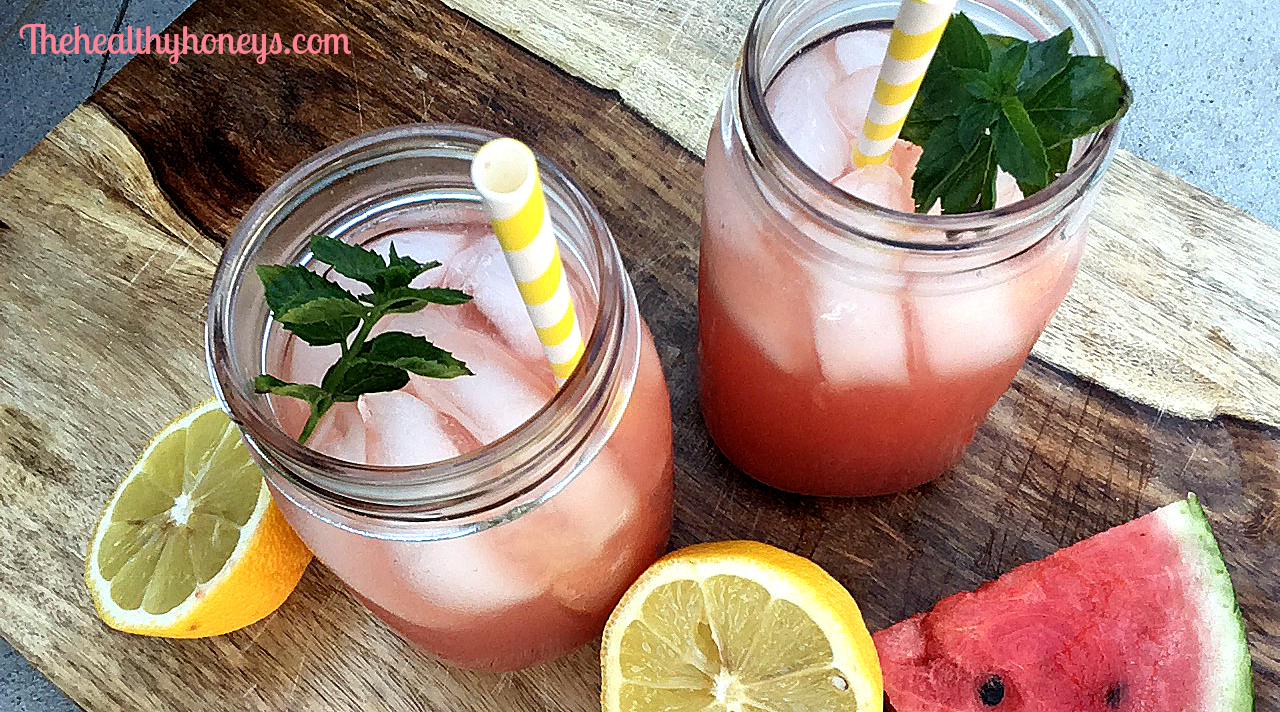 Watermelon Mint Lemonade
In my youth I loved pink lemonade, but then one day it didn't settle well. To much lemon and sugar rumbling around in my tummy left me giving it up and not drinking lemonade for years. Then I stumbled upon some watermelon mint lemonade and had to try making my own. It's been a really hot summer, and I love a drink that both helps me finish a large watermelon and helps cool the summer. I also love that this has a nice splash of herbal tea in it which creates a perfect combination of fun flavors. Top your glass with ice and pour in this refreshing beverage and you'll find yourself feeling energetic and happy. I'm not sure if it is the mint or the melon… or maybe just because it is pink.
This recipe blends the watermelon. I've found it easiest to strain the pulp with a mesh strainer like these. If you chose to use dried mint over fresh then I recommend using a tea ball. I have a few different tea balls but this one is my favorite.
Let me know what you think. Oh, and hit me up with your favorite lemonade recipes in the comments!
Watermelon Mint Lemonade
2017-10-25 19:00:59
Ingredients
1/2 C. Fresh mint leaves
1/2 C. Water
1/3 C. Raw honey
3 Lemons
5 C. Chopped watermelon
Instructions
Boil water in sauce pan. Add mint leaves and steep for 6 minutes. Strain out leaves and add honey. Stir until disolved. Let cool.
Squeeze lemons into gallon jug. Add mint tea.
Chop and remove seeds from watermelon (or use a seedless melon).
Blend chopped watermelon. Strain with cheese cloth or mesh straner, and add juice to jug. Top with water. Serve with ice and garnish with a mint leaf.
The Healthy Honey's https://thehealthyhoneys.com/
Like this post? Please share it by:
Pinning it here!