Mastitis is not at all fun, just in case no one has ever told you. So, I had no idea just how absolutely horrible mastitis was. I had breezed through nursing my first two and never got it, for which I am relieved. This time around, I wasn't so lucky. I was exhausted from having a brand new baby in our home, and thought I was just suffering from some sleep deprivation. I took a nap, and woke up with an awful headache and my entire body was achy. I went to my parents (they live next door). As I was visiting I started to feel extremely light-headed and almost passed out. Something was very wrong. I probably would have figured it out sooner but I thought my breasts were just sore from being a little engorged, but there was more to it than that. I was sick. And to my dismay it was most certainly mastitis.
This made me so angry. I had gone through a lot of work to guarantee no need for antibiotics for delivery, and now I thought I wouldn't have a choice but to take them. It was Friday night however, and I wouldn't be able to get any until Monday. So, in the meantime I decided to do all I could to treat it myself.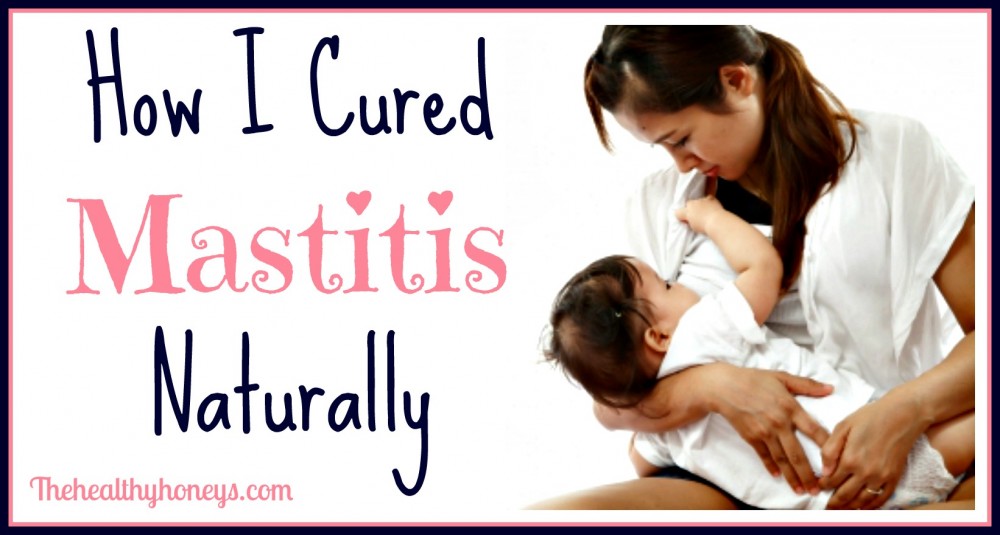 How I Treated Mastitis Naturally
First off, if you have any kind of infection it means you are weak. You need good healthy food, and strong probiotics. You need lots of water and no sugar. So this was my routine for the next week.
Lots and lots and lots of water. I needed to drown this infection out.
Nurse as much and often as possible. I know this sounds really backwards but you need to keep the liquid flowing to heal.
Make a cabbage leaf bra. Yes, I am serious. I walked around with cabbage leaves inside my bra for a few days. I changed them every few hours, but didn't use them at night.
Lots of garlic. You can take garlic supplements, or simply cut a clove into swallow-able size junks. I was fortunate that my baby was okay with that. Sometimes babies don't like how it changes the flavor of your milk. I took three garlic chunks, 3 times a day.
Probiotics. I took these twice a day. (I use this kind)
Lemon juice. I added lemon juice to my water and sipped on it throughout the day.
I took vitamin C. I make my own out of dried and ground orange peels.
I continued taking my prenatal supplement as usual.
I continued taking fermented cod liver oil.
After one day of treatment I was significantly better. I was able to get up and move around without feeling faint, and the aches and exhaustion was beginning to subside.
By the time Monday rolled around I didn't feel a need to get antibiotics, but I did continue the routine for the rest of the week. I healed mastitis naturally and I didn't need antibiotics. Yeah!
Note: This is not to be considered medical advice. I am simply sharing my own experience in hopes that others may benefit from it.
Like this post? Please share it by:
Pinning it here!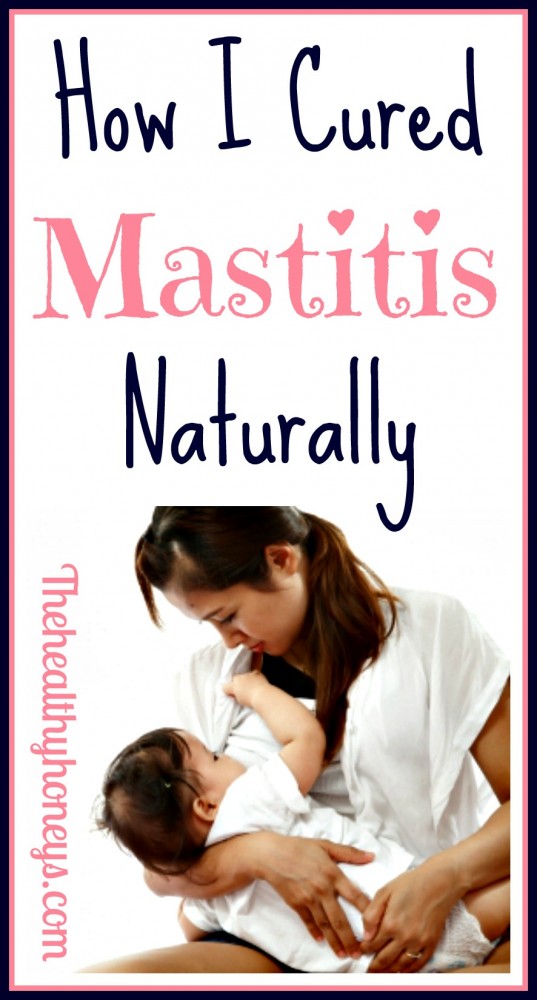 This post is linked to: Small Footprint Friday
FreeDitigalPhotos.net