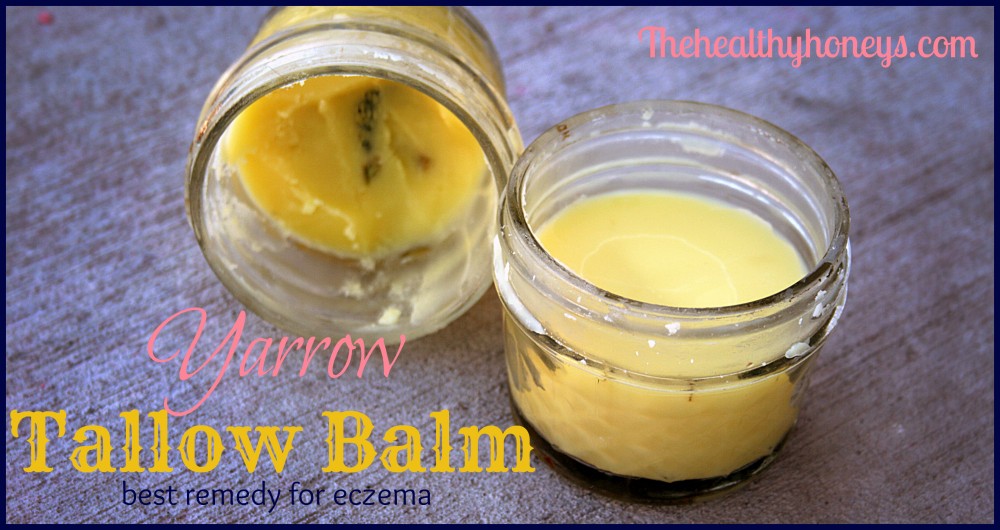 When it comes to babies there are few things as frustrating as eczema… especially in severe cases. I've been fortunate and my own children have not suffered from eczema. But I'd like to tell you the story of a dear friend of mine who has learned a thing or two about it.
She suffers from severe food allergies, and is working hard to study, and implement different dietary changes that may help her overcome this problem. Food allergies are often a result of a weak digestive system. The gut needs help and healing in these cases, and she is doing what she can to figure it out. Now, about a year ago she gave birth to a beautiful baby. Because of her own ill heal he too was born with food sensitivities and allergies. Something she also hopes to heal.
In the meantime, she has been trying to keep her little peanut as healthy and happy as possible. But the poor little guy has really, really struggled with eczema. It would start to get better, and then it will flare back up again. And it was everywhere, on his face, on his back, on his stomach…
She has tried all kinds of ointments, and she has tried changing his diet. Nothing helped until she tried this yarrow tallow balm. It not only helped but it has been nothing short of amazing. Check out his before and after pics below. These pictures were taken 12 hours apart, and he continues to have clear skin weeks later: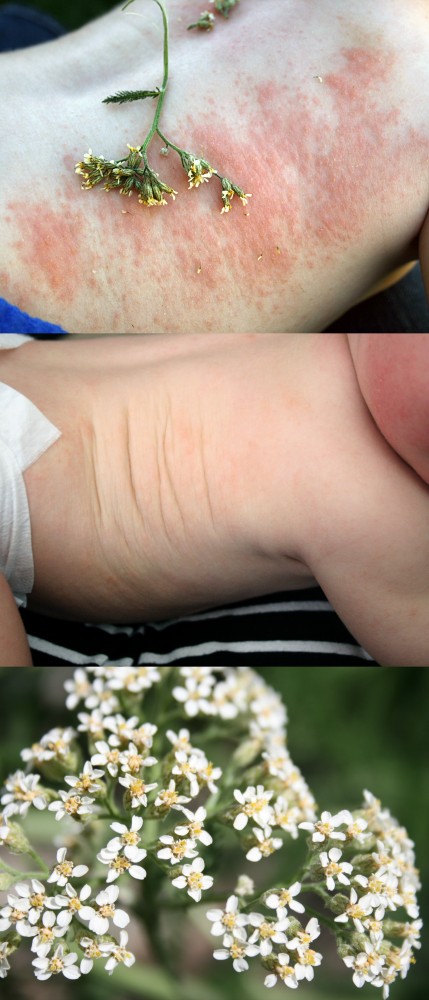 Impressed? I sure was!
So what's in the Yarrow Tallow Balm?
Every ingredient plays it's part in healing, and together they make one wicked awesome balm.
Yarrow
Yarrow has a long history of medicinal use, and has been used in many different ways to heal:
Acne (oily skin),
Anti-allergenic,
Asthma,
Blood tonic,
Colds & Flu,
Cramps,
Cuts, wounds, and bruises,
Digestion,
Disinfectant,
Eczema
Fevers
Inflamed joints and muscles,
Itching,
Menstral disorders,
Migraines,
Toothache,
Urinary disorders,
Varicose veins (source)
In this recipe the leaves and the flower are used.
Tallow
Tallow is known to be very similar in composition to human skin. The cell membrane and tallow are mostly built out of fatty acids. Saturated fats are at least 50%, and the other 50% is mostly monosaturated. So it makes sense that it would be helpful for skin health and compatible with our cell biology. (source)
Essential oils
Both Lavender and frankincense essential oils are miracle workers for the skin. Lavender is widely used for:
sunburns,
eczema,
stretch marks,
scarring,
acne,
etc…
Make sure you purchase a quality, therapuetic grade essential oil. Please beware of fake lavender essential oils. Frankincense is often used for:
inflammation
remove warts and moles,
stretch marks,
scarring,
anti-aging
etc…
Want to order essential oils at a discount? Click here!
Yarrow Tallow Balm
2014-07-14 08:25:37
Ingredients
1 1/2 C. Tallow
1/2 C. Olive oil
5-10 dropsLavender essential oil
5-10 drops Frankincense essential oil
Yarrow leaves and flower
Instructions
Melt tallow on stove top. Chop leaves and flower of yarrow. Remove tallow from heat. Add yarrow and olive oil. Add essential oils, as it begins to cool, but before it begins to harden. Pour mixture into glass jar. Stir occasionally as it hardens to help it stay combined.
The Healthy Honey's https://thehealthyhoneys.com/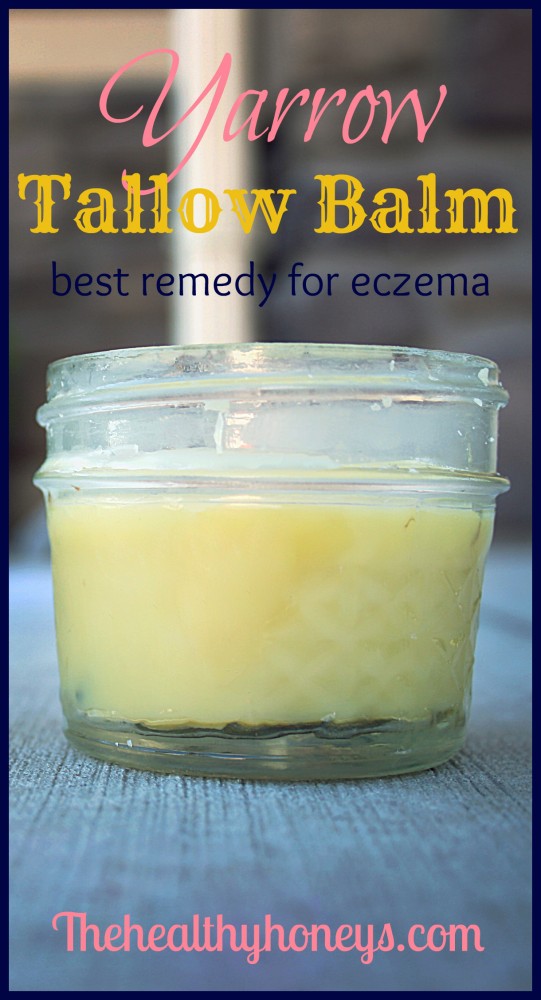 Photo courtesy: Muchmore Photography