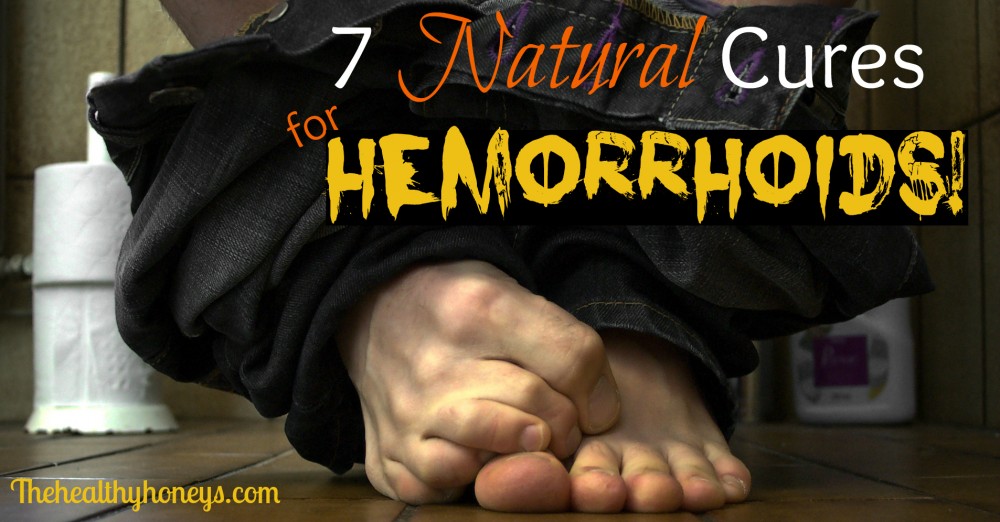 If there were 7 natural cures for hemorrhoids we would all want to know about them right? Umm, of course!!! Well, unfortunately, hemorrhoids and natural hemorrhoids cures are a taboo thing to talk about. No one really wants to admit that they happen to the best of us. I found that out the hard way. I got them a few days before I delivered my baby and they have been bugging me since. I tried talking to family and friends and I must have been pretty crazy, because they all looked slightly uncomfortable when I tried to talk about it. They gave some good suggestions, nonetheless, but I still wasn't back to normal. And not normal included; pooping every 3-4 days, as well as crying every time I pooped because it was so painful. Until recently. I was given the stool softeners after I delivered to help but I felt like they were, a) not doing much, and b) they made my poop black, and smell like it had been sitting in the sewer for a decade (sorry, a little TMI). So I was on the hunt for ways to help rid myself of the hemorrhoids without using the stool softeners.
Natural Cures for Hemorrhoids that Actually Work
Eat More Fiber
It is a simple thing everyone has heard of before, but I felt like was harder for me to implement. If you are eating a normal healthy real food diet it will also help. Here are a few foods that really helped me:
Leafy greens,
fruits (like apples, raspberries, and pears),
black beans (do not forget to soak them, you get less flatulence that way, and they are better for you).
These are all really high in fiber.
Drink More Water
I can't stress this enough! Obviously, when water composes about 60% of the adult human body. We know that it is crucial for us to survive. It is also very important to help eliminate our body's waste.
Use a Magnesium Supplement
Most kinds of magnesium are water-soluble, meaning you can not accidentally overdose on it because your body will rid itself of the extra. It can also be used as a natural laxative, for those times when you have been trying everything and still no avail, it will help things get back on a regular schedule! Besides, most of us are deficient in magnesium and need it anyway. I like using magnesium oil in the bath (it is easier for the body to absorb magnesium through the skin). I also use this magnesium supplement.
Squat on the Potty
Some of you might have already heard of the Squatty Potty method, but seriously it is awesome! If you haven't heard of this then check here. It will seriously change your life. It has changed mine for sure! This method will help you not to strain, which in turn helps your hemorrhoids not be stressed as much, and makes elimination easier. Not to mention a laundry list of other benefits.
Use Witch Hazel
Obviously, when something is sticking out of your bum, it isn't where it is supposed to be. There are a couple of things you can do to help coax your veins to go back to where they belong. When I was at the hospital they gave me a small package of Tucks, which in essence was witch hazel on a small wipe. When I ran out of them, I just used some witch hazel on a cotton ball and wiped it like toilet paper. Witch hazel is a herb, which helps the itching and helps the hemorrhoids reduce inflammation (it isn't perfect so if it isn't helping stop using it!). I like this kind.
Help Them Return to Where They Belong
The second thing I would recommend is to gently push them back to where they belong. I think of it like this, the more they are out of where they belong, the more they will think that is where they belong. But there are different kinds of hemorrhoids, Internal and External. The internal hemorrhoids are pretty easy to take care of this way. As far as external hemorrhoids, I personally haven't dealt with these, but they seem to be a bit more serious. So, I would double-check with a doctor about those.
Further Reading:
Like this post? Please share it by:
Pinning it here!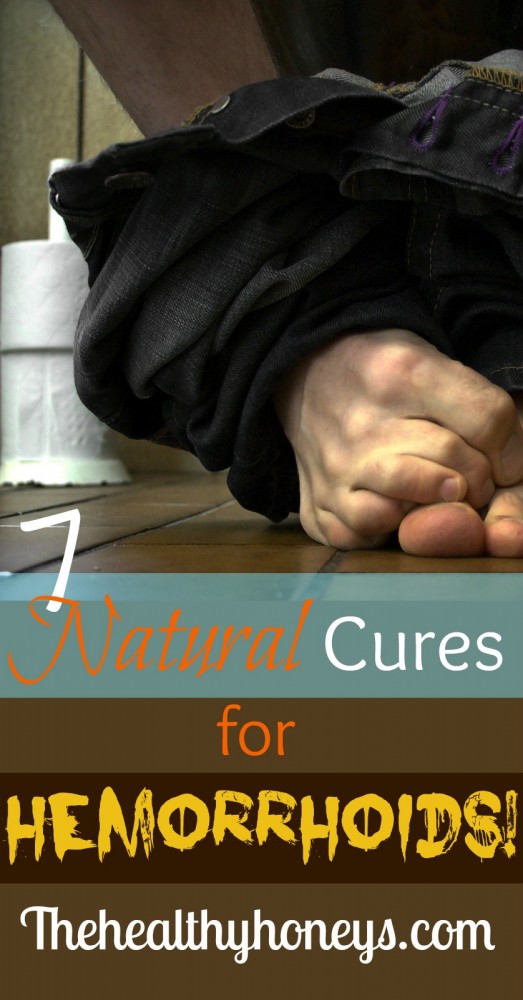 Photo courtesy: Flickr.com/Alexander Ekman