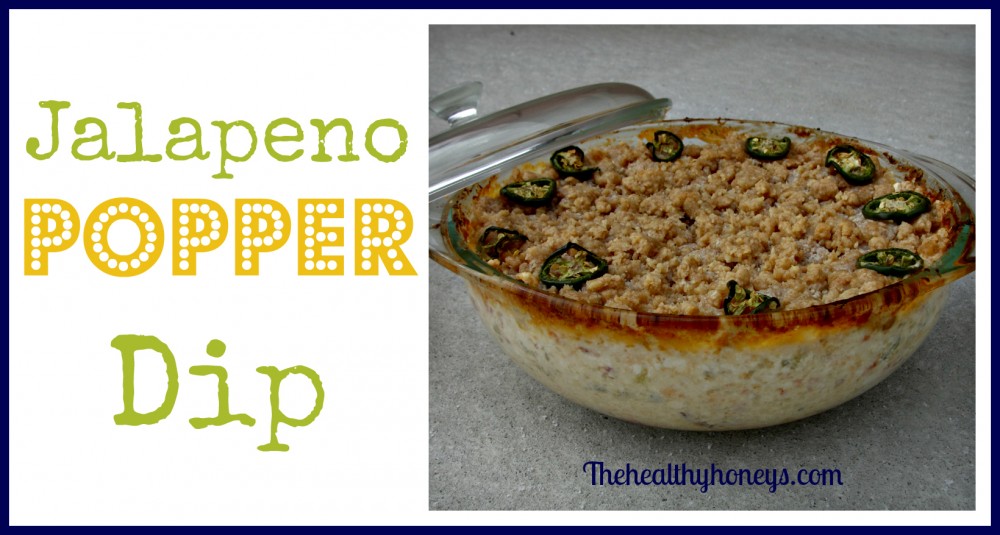 Have you ever made jalapeno poppers? They are oh so delicious, but they can also be quit the adventure to make. That adventure may or may not end in jalapeno juice being wiped in your eye, or you frying oil popping all over you. Considering that jalapeno poppers are just an appetizer it is a lot of work!
So, I created a way to take the fuss and mess out of the delicious popper, and I transformed it into a delectible dip!
Jalapeno Popper Dip
2014-01-31 19:35:19
Ingredients
1 lb. Cottage cheese
1 pkg. Cream cheese
3/4 C. Cheddar cheese (grated)
3/4 C. Pepper jack cheese (grated)
4 jalapenos (diced)
1 jalapeno (sliced)
1 Roma tomato (diced)
8 slices Bacon
1 tsp. Cumin
1 clove Garlic
1 C. Parmesan cheese
1 C. sprouted whole wheat flour
1/2 C. Butter (grass-fed)
Instructions
Preheat overn to 350 degrees.
Cook bacon until crispy. Cut into small pieces. Soften the cream cheese. Mix cream cheese, cottage cheese, cheddar, and pepper jack. Add tomatoes, bacon, and diced jalapenos. Add cumin and garlic. Mix until well combined. Place in baking dish.
Melt butter. Stir flour and parmesan. Add butter to mixture and combine. Sprinke on top of cream cheese mixture. Top with sliced jalapenos for looks.
Bake for 20-25 minutes.
Serve hot or cold.
Notes
Want it gluten free? Just substitute one cup of almond flour, in place of the wheat flour.
Don't really like spicy? Try cutting the jalapenos in half lengthwise and removing the seeds before dicing.
Warning!! Depending on the heat of your peppers, this dish may be very spicy!
The Healthy Honey's https://thehealthyhoneys.com/
Like this post? Please share it by:
Pinning it here!