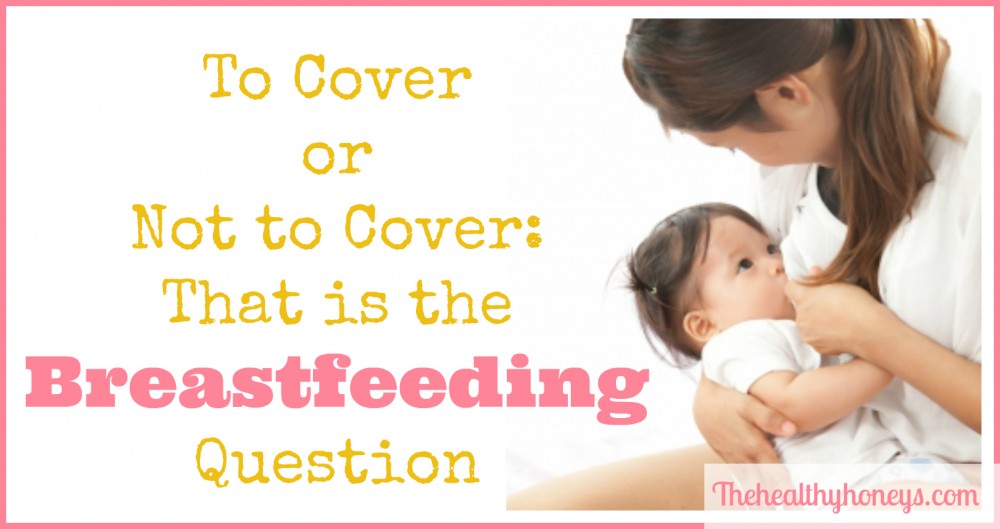 Every now and again I see articles on breastfeeding in my newsfeed on Facebook, and being the new mom that I am, I read them.
There seems to be a small war going on with this topic and you got to be on one side or the other.
There are many aspects to this "war" but the two sides, simply put, are;
To cover or not to cover
In public or not in public
With all the hype going on I thought I would add my two bits:
I believe that you should be covered when nursing.
I believe that it's okay to nurse in public.
I believe with my whole heart that my baby's needs come first and foremost.
I also believe there should be a simple way to appease both sides in two words.
Common sense.
It is common sense that in my own home I'm free to do what I want. Simple. I can nurse anywhere at anytime I need/want. If I have guests over I can analyze the situation and decide if my guests can handle my awesome nursing skillz (hehe) covered or uncovered. Or if they are comfortable with it at all. Or if I am comfortable with it. Or if my baby will be distracted or not.
A few examples:
If it is just me and a girlfriend then I know in this situation I can nurse without a cover but using the babies head to cover myself and neither one of us will be uncomfortable.
If my hubby has his guy friends over and it is time for little B to eat, I would either go to my room, or I would use my cover. The reason I would choose to do that is because I feel like it is safer in case I slip and my nipple is exposed. I do not think that that is appropriate. I know most guys don't see nursing as something sexual or a turn on, but a woman's breast is an attraction. (And why shouldn't they be? I love my, now bigger, boobs and am excited to share them with the hubby. But he is the only one I want to share them with. Well, him and my babes.) So, for that situation I would be more careful thus, using a cover.
When I am out and about and my little one needs to be fed, I can take a moment and assess the situation.
Who am I around? Am I comfortable nursing in this situation? Would those who are around me be comfortable? Is my baby going to be able to eat without being distracted? (Insert other questions you might have)
A few examples:
One time I was shopping for Christmas and little B started to fuss and I knew I needed to take care of him. I went to the bathroom to change his diaper and afterwards I got him latched on to nurse and put him in my wrap that I had with me and put a light cover over me, and continued on my way. I knew that no one would really know what was going on and I wouldn't offend or upset anyone. So it was totally ok.
Quick side note, I do not think we should try and please everyone. There will be people who disagree with what a person chooses to do no matter what we choose to do. But, I do think that thinking about others is a kind and good thing to do. I would want someone to think about me when they are making a choice that could potentially effect me.
I have not flown since I had my baby, but when the time comes and if I am still nursing I don't think it would be appropriate to nurse without a cover if I were sitting by any guys. And because the chance of sitting near a guy is pretty high… I believe you should use a cover.
A boob,is a boob, is a boob, is a boob.
Many people are opposed to the site of to much cleavage on a billboard, or the posters you see advertising for lingerie. So when do we draw the line? We don't want to see that but in the name of "being natural" we excuse ourselves from this and say we are ok to show our boobs in public because we are nursing. No, I don't think so. We can nurse in public of course because I don't believe we should have to hide that we are taking care of our children and fulfilling our motherly roll, but to show all the details isn't okay.
If we all just thought for a moment and did take the time to think of first your baby, then you, and then others, we could end this war and take care of our babes hassle free.
The girl who nurses in public covered,
~Makala
Like this post? Please share it by:
Pinning it here!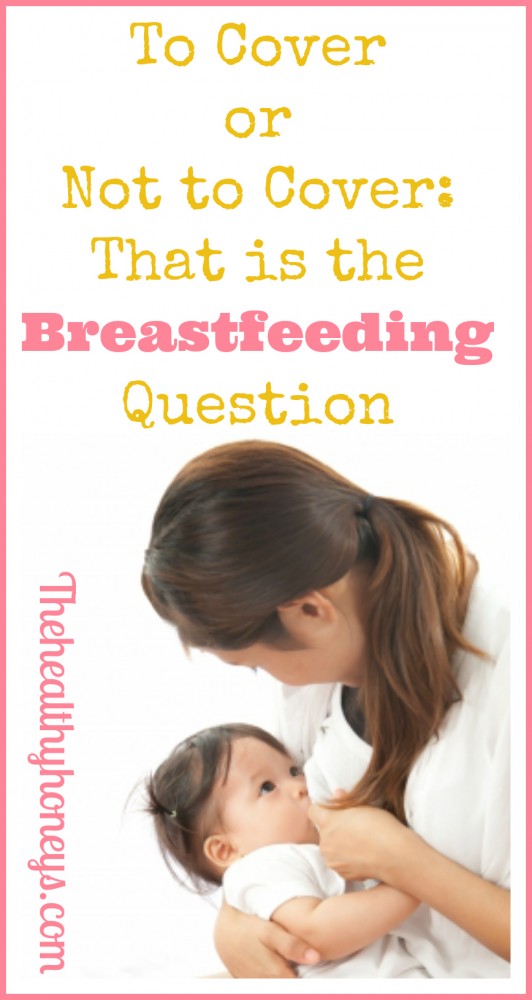 Photo courtesy: Freedigitalphotos.net