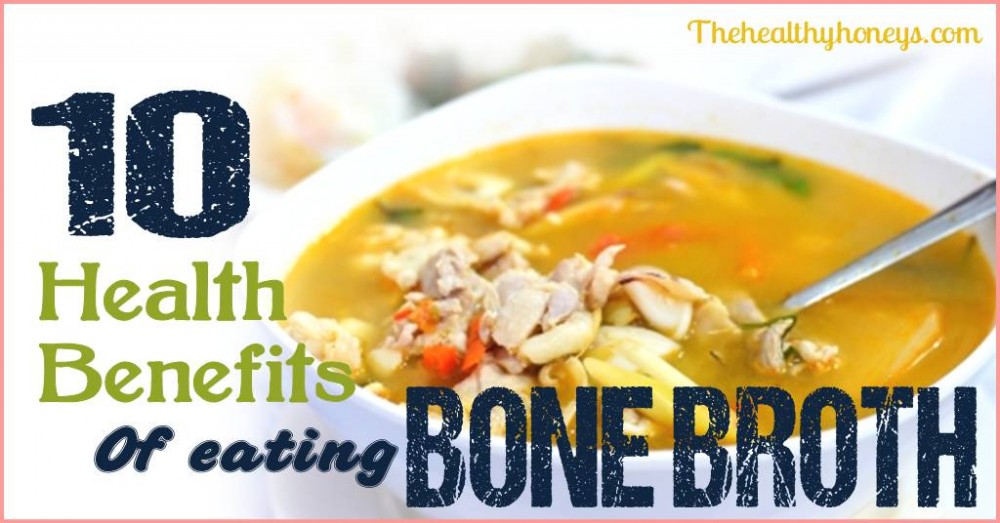 Ever hear that if someone is sick you should give them chicken soup? Although many believe that isn't true anymore don't let that fool you. True chicken soup from the store isn't necessarily beneficial… but chicken soup made without preservatives, msg, chemicals, and flavorings can be extremely beneficial. Not just chicken soup either but anything you can make with bone broth. The bone broth found in your grandmother's chicken soup is diverse and very healthy for you.
Bone broth is one of the easiest, most nutritional, and economical foods you can have in your kitchen. It is fairly quick and easy to make, can be used in many different ways, and is cheap to make.
So what are the benefits of bone broth?
1) Bone Broth is Versatile
Bone broth can be used in so many different recipes and forms. You can use it in soups and stews. It can be used as a medium to cook rice, quinoa, or beans. You can use it to glaze vegetables or to make sauces and gravies.
2) Bone Broth is Economical
Making the switch to real food can be pricey at times, but this is one area in which it is not. Bone broth is super easy to make and inexpensive. Bone broth can be made from your leftover chicken, fish, or beef bones. In many cases we would just throw these away. Many times you can also get bones for free from your local butcher. When buying bone broth from the store a quart can be as much as $4, but bone broth can be easily made at home.
3) Bone Broth has Many Health Benefits
Heals Leaky Gut: the gelatin in bone broth aids in restoring and protecting the mucous lining of the digestive tract. It also aids in the digestion of nutrients. This book explains more about leaky gut.
Fights Infections like cold and flu: Bone broth is packed full of minerals your body needs. These are especially important during sickness. These minerals (calcium, magnesium, phosphorus, silicon, and sulfur) are in a form that is easily absorbed by the body. A study published years ago shows how chicken soup actually has medicinal qualities.
Reduces joint Pain and Inflammation: Bone broth contains chondroitin sulphates, glucosamine, and other compounds from the boiled down cartilage. These promote the reduction of joint pain and inflammation.
Produces beautiful skin, hair, and nails: We can thank the gelatin found in bone broth for this. Want more gelatin in your broth? Try adding chicken or calves feet to your broth.
Helps with bone formation, growth, and repair: The nutrients found in bone broth, namely calcium and magnesium, are extremely important in bone growth and repair.
Promotes sleep and calms the mind: Thanks to the amino acid glycen found in bone broth.
Great source of minerals that are easily absorbed by the body: The minerals in bone broth are easily absorbed and can be used by the body in numerous systems to benefit health.
Fats in bone broth help restore gut health: As your gut health is restored it is easier to absorb those essential minerals and nutrients.
Great Source of gelatin and collagen: Bone broth is a great source of gelatin and collagen: supplements people pay good money for. This is a good source. It cost more than bone broth, but I love it for making gummy treats. You can find more info on the great benefits of gelatin, and how to use it in treats here.
Can be used to treat adrenal fatigue: Bone broth provides the much-needed nutrients to heal the adrenals and help them perform optimally.
Bone broth has been used medicinally for centuries. This healing super food is the perfect staple to keep you healthy and to get over infections quickly.
Want to learn how to make bone broth? Check out our bone broth tutorial.
Like this post? Please share it by:
Pinning it here!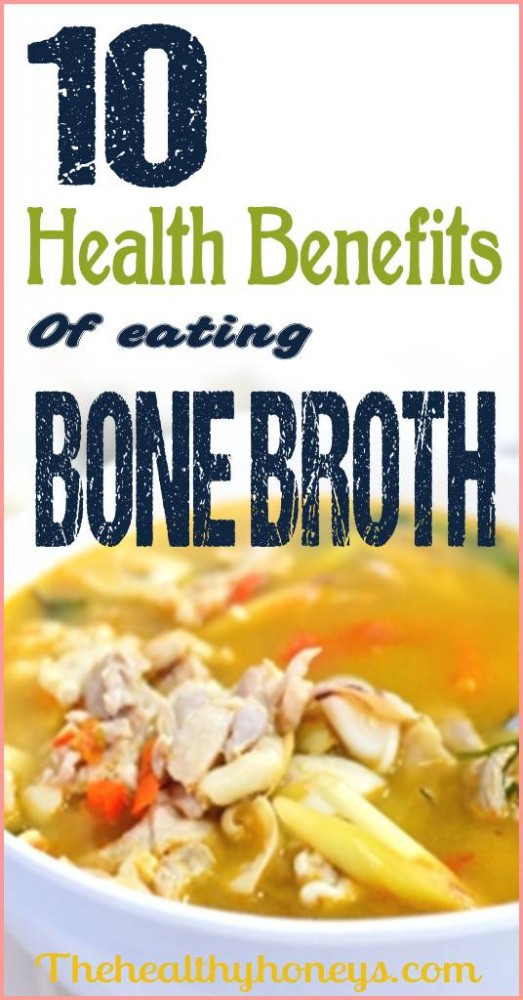 Photos from freedigitalphotos.net