In my family we have a tradition of picking huckleberries each year. It is a tradition that has now spanned generations. We just got back from our annual camping trip where we stock up on as many huckleberries as we can to use in huckleberry muffins, huckleberry jams and syrups, and to just pop in our mouths for the next year…. or month… however long they last.
We had so much fun this year. We picked for hours after we found a good spot, then returned the next day to pick some more.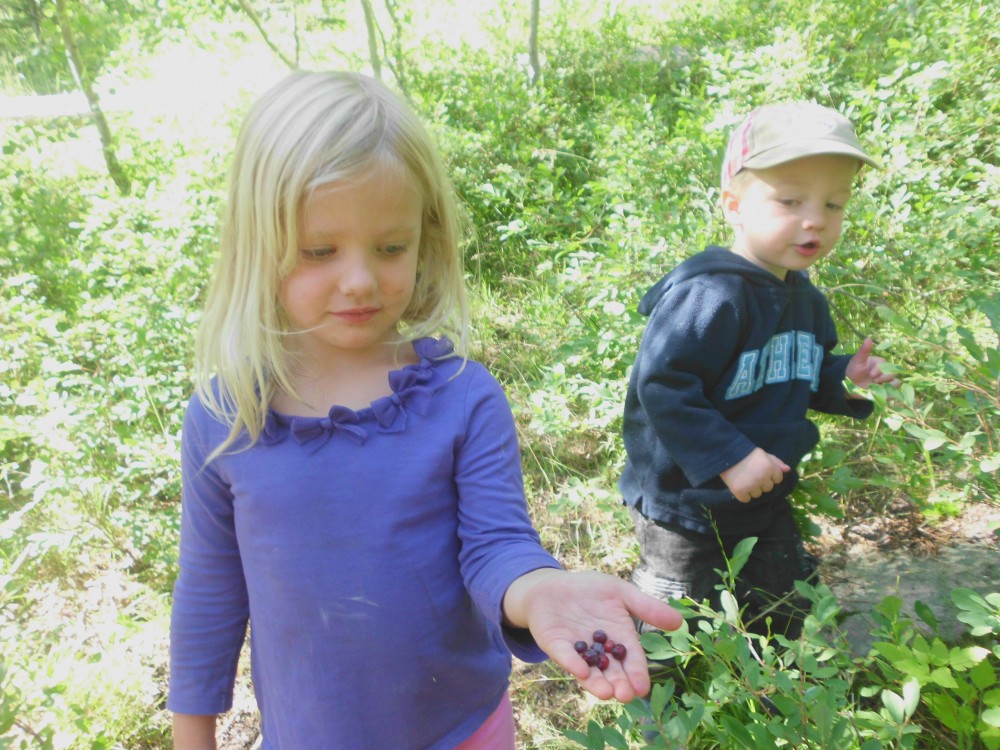 The kids even helped. Well let me re-phrase that. The kids all got to pick and eat as they went. As you can see huckleberries are tiny little blueish berries. Very similar to blueberries but with more of a tang. These berries grow in the mountains of Montana and Idaho. They grow in mid-alpine regions on the lower slopes of mountains. They thrive in the acidity created by pine trees so you will often find your best bushes right under and around pine trees.
We usually take the whole family up to pick.
….and eat….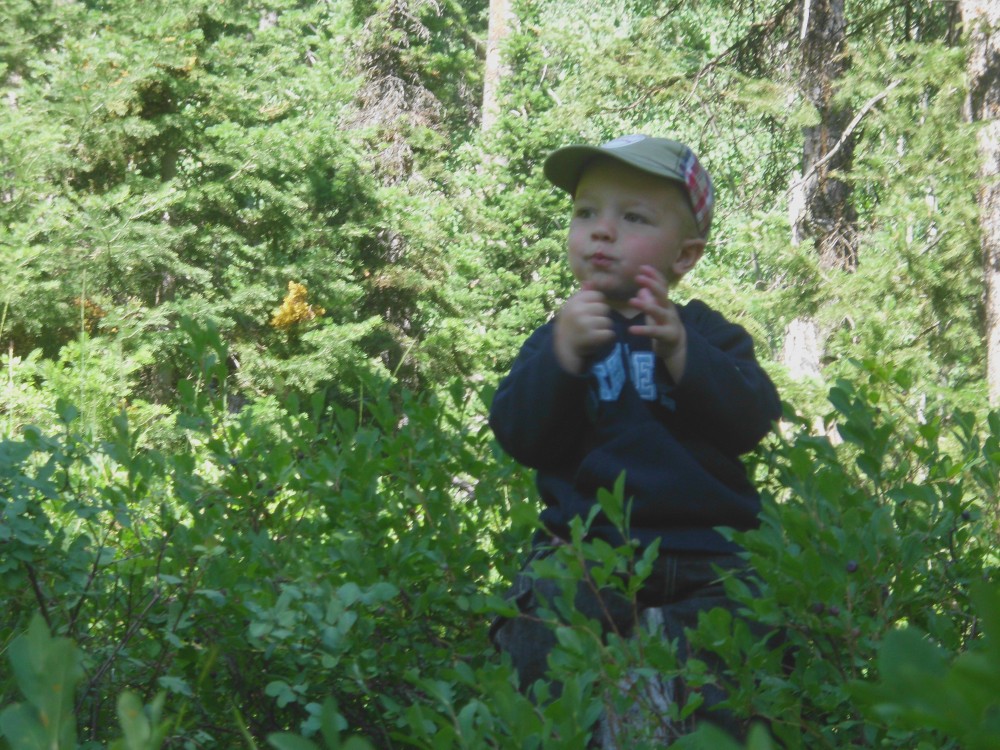 If you know where some huckleberries are grab an apron and some quart jars and start picking. These berries are small, it takes a while to pick so we use the apron and jars to keep all our hard work from spilling everywhere on the mountain.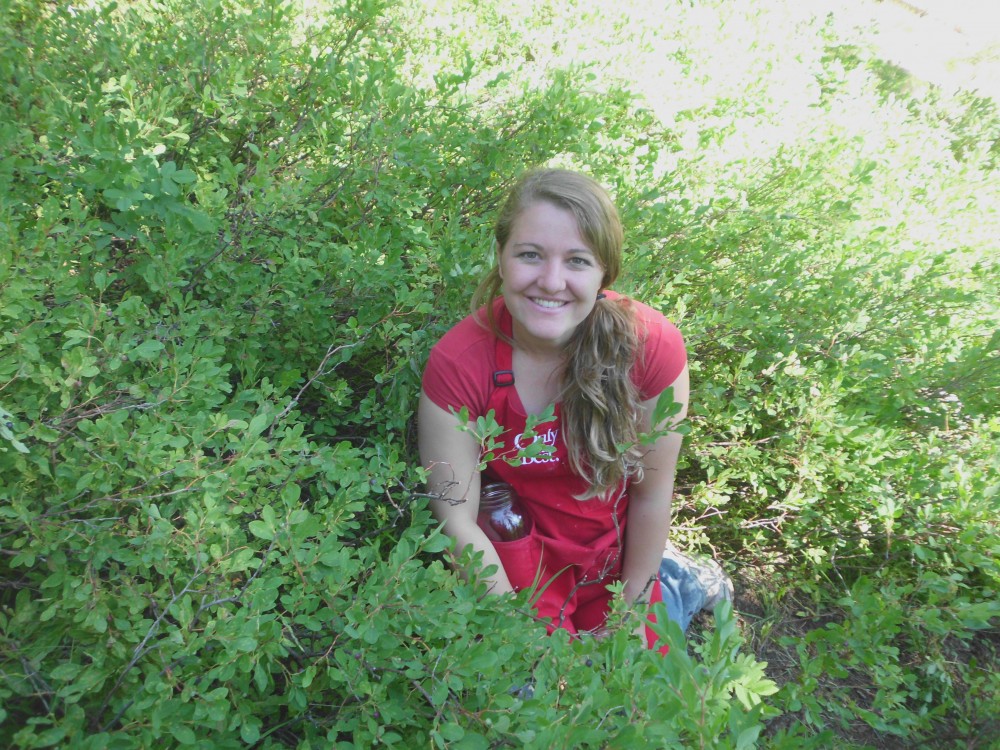 Onto the yummy goodness. Huckleberries can be used in a variety of recipes: jams, syrups, muffins, pancakes, pie. Anywhere you would use a blueberry you can most likely also use a huckleberry.
This is one of our favorite recipes to use them in.
Like this post?Please share it by:
Pinning it here!