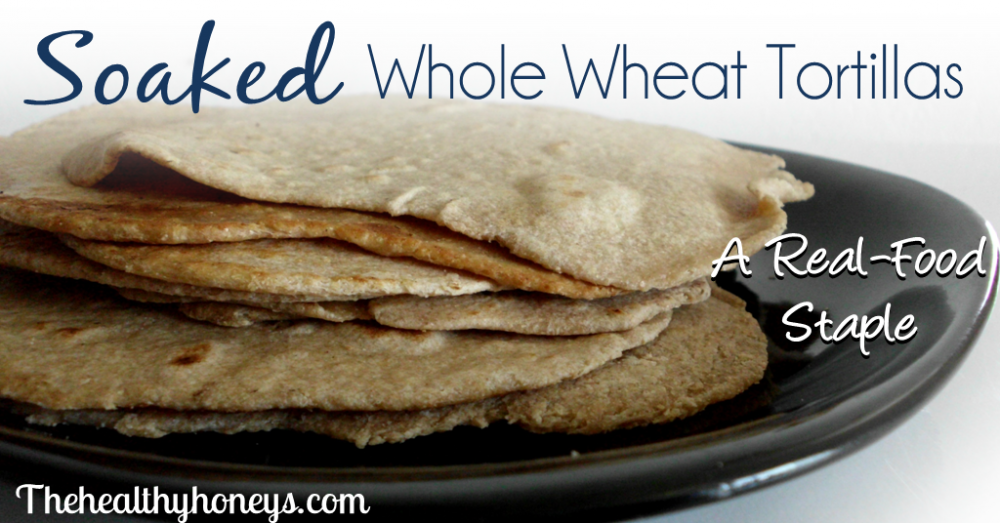 I'm so excited to share my recipe for soaked whole wheat tortillas with you! In my house tortillas are a staple food. We are constantly using them for a quick quesadilla, in enchiladas, or for a quick sandwich. We've even made PB and honey sandwiches with them.
If you haven't tried soaking you grains yet tortillas are a great recipe to start with…(i.e….harder to mess up) 🙂 So try these tortillas!
If you are new to soaking here is why I do it.
When you soak your grains in water + an acidic medium (apple cider vinegar or lemon juice) it breaks down the phytic acid. Phytic acid is an anti-nutrient found in grain, legumes, nuts, and seeds. It also makes gluten easier to digest.
Traditional societies have prepared their grains properly, by either soaking, sprouting, or souring them for thousands of years. Only in recent years has there been a huge adjustment away from that.
Soaking your grains gives it a different texture… making it fluffier and lighter.
Okay so onto the recipe:
this one
. It's awesome!
Like this Post? Please share it by:
Pinning it here!