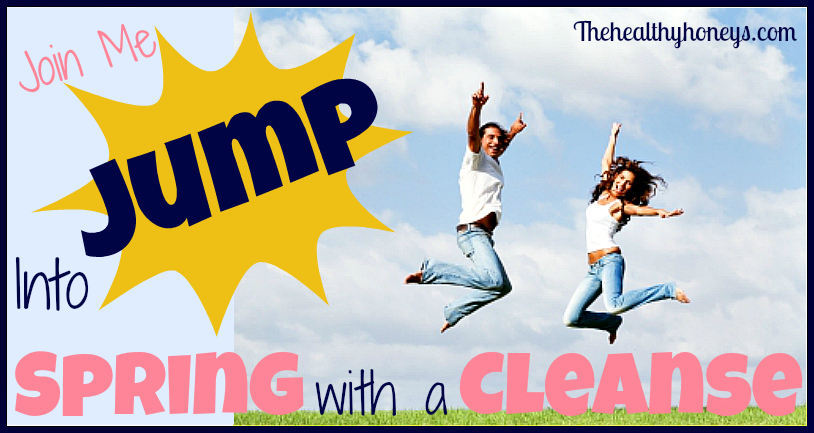 There is nothing like spring to make you feel like it is time to start fresh… Air out the house, clean the carpets, wash the windows, and push the reset button on your health. For me, this last year has been a long one. Pregnancy always takes a toll on my strength and my ability to keep up with…. everything. Now that I am 5 months postpartum I'm feeling the need to get that clean start, and I'm ready to jump into spring!
How Do I Know I Need to Cleanse?
I'm struggling to lose weight,
Low metabolism,
Hormonal issues,
Lack of sleep and stress,
Inflammation,
General aches and pains.
Are you wondering if you could use a personal spring cleansing as well? Read this to find out more about problematic symptoms that could be eliminated with a gentle detox.
Finding a Safe Detox
It's not easy finding a gentle detox, especially one that is safe while nursing. Trust me, I've looked, and I've done several in the past (before I knew better), that were far from gentle and probably did more harm to my health than they did good. So after searching around I finally found a detox program that would work for me. I was searching for a cleansing detox that would:
be safe while nursing,
not be too restrictive,
come with support from someone who knows what they are doing,
be easy to involve my family,
be easy to do, and not leaving me hating life,
not leave me starving,
not hurt my metabolism,
be proven to be effective,
be a quality program that I could share with all of you.
What Program Did I Choose?
I discovered that my friend Kristen of MIX Wellness has an amazing program, The Superwoman Slimdown Detox Program. Kristen is a certified health and wellness coach and a registered nurse. She is also a certified specialist in fitness nutrition. Not to mention that she has similar beliefs about food as I do. She also puts a great priority on supporting her participants. Her 21 day program offers daily guidance in gaining health, strength, and longevity. She wants ever single participant to succeed.
Kristen offered me the opportunity to take a detailed look at her program, and I am super impressed! So impressed that I couldn't wait to share it with all of you, and give you the chance to join me in this program. Look at what past participants have to say about her program.
Want to Join Me?
These kinds of things are always easier and more fun when done with friends. I'd love your company! I will also be updating you on my progress during the program, and will be here to support you if you choose to join me. If you are interested here is where you sign up, and more info on the program.
What's included in The Superwoman Slimdown Detox Program?
Three recorded training calls with Kristen to listen to at your convenience delivered over three weeks so that you are updated each week with what to do next ($350 value)
Sample Menu Plans complete with 3 meals per day & list of snacks that you can eat to keep the hunger at bay ($200 value)
Preparation Checklist with a list of suggested items to have in your fridge, pantry, and home to follow the plan ($25 value)
Recipes For Radiance Cookbook which includes over 75 delicious, whole food recipes outlined in the Menu Plan ($100 value)
Detailed Detox Guidebook with all the info and resources you'll need and then some ($250 value)
Workbook and personal assessment guide that will serve to show you how far you've come once you complete the program and help you to play detective to learn if you have any food allergies or sensitivities ($100 value)
Cooking and Food Preparation Tips and Tools Guide ($25 value)
Toxin Reduction Tips and Tools Guide ($25 value)
Meal Planning and Shopping List Fun Sheets ($25 value)
A 4-Week Detox Calendar laying out every step of the program, what to, and when to do it ($25 value)
Email support during the cleanse ($100 value)
Lifetime access to all materials, including updates for future programs ($100 value)
Early Bird Registration – Sign up now and save!!
Sign up before March 28th and the price is $297 for an individual OR $397 for you and a friend/spouse.
Sign up after March 28th and the price is $347 (individual) and $447 (add-a-friend option)
Sign up and join me! Let's jump into spring and feel better together. Learn more and sign up here.
Like this post? Please share it by:
Pinning it here!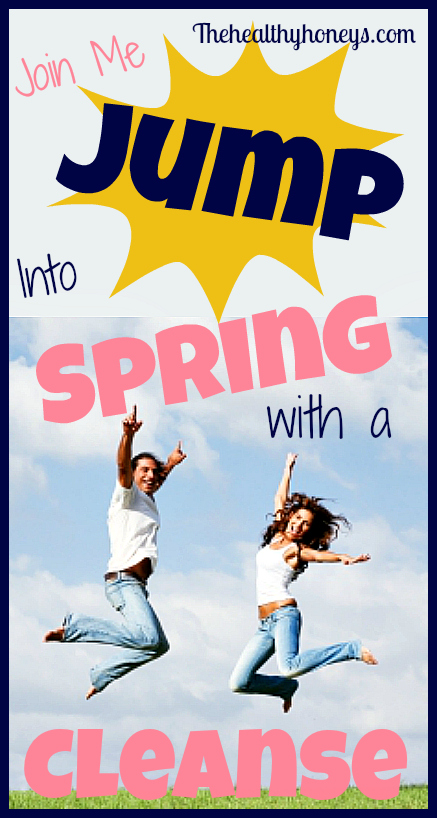 Photo courtesy: Freedigitalphotos.com