Expressing gratitude can improve your health. A couple of minutes of thinking grateful thoughts can reduce anxiety dramatically. In turn, less anxiety means lower cortisol, which means healthy hormones. Healthy hormones means a healthier weight, better sleep, and better overall mood, among other things. Not to mention that gratitude can also improve sleep, and better sleep equals better health as well. We talked more about that here.
A friend of mine was told by her therapist to try out a daily gratitude journal. This came about because she was experiencing PTSD from a pretty horrific life event and she had a lot of anxiety. So for the past year she has made a daily FaceBook post about something she is grateful for. Not only has it helped reduce her anxiety, it has inspired and enriched the lives of her friends.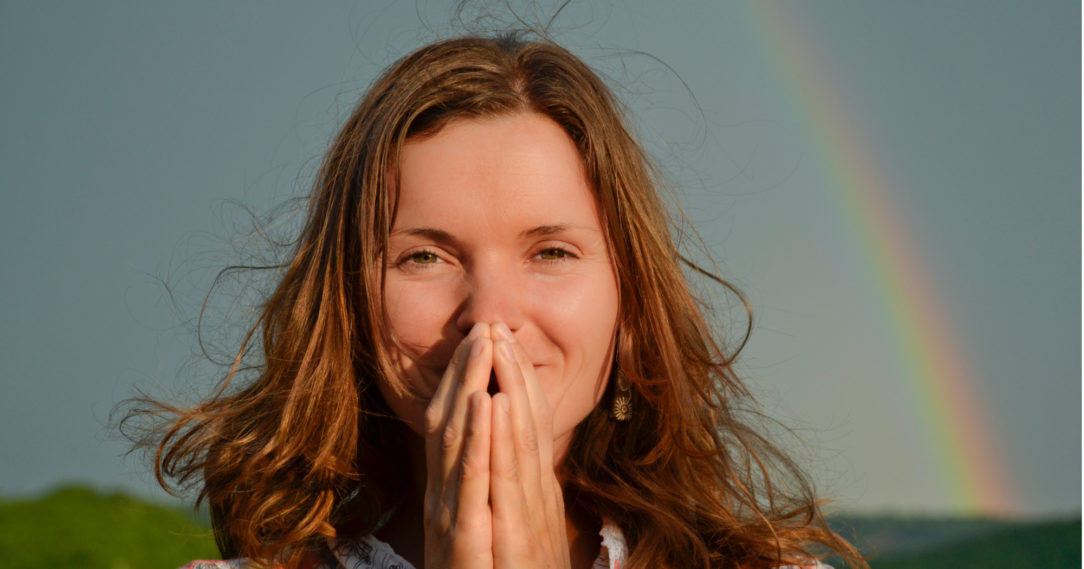 A little gratitude can change far more than you think. Since we have just entered the month dedicated to gratitude I thought I'd share some fun ways to express gratitude.
The Thankful Tree
This clever little idea can be done in many ways. This year ours is made of butcher paper and it is taped to the wall, but I like these 2 better. The rule is that each member of the family puts up at least one leaf everyday during the month of November. Then on Thanksgiving we read them all and try to guess who was grateful for each thing listed.
The Gratitude Journal
I have done this off and on in my life, not necessarily just for Thanksgiving, but often because I feel I need to be more appreciative. Much like any other journal you write your feelings and thoughts but you keep it strictly about the things you are grateful for. It can become easy to use a journal as an outlet for frustrations, when instead we would benefit more if we thought about the good things in life rather than the bad.
Thanksgiving Dinner Guess Who Game
It's pretty simple. At the start of dinner give everyone a pen and paper. Have them all write 10 specific things that they have been thankful for during the past year. When everyone is done, put them in a bag and when everyone is ready (maybe at dessert time) pull them out and start reading off the lists. Have everyone try to guess WHO's list it is. If you want to take it up a notch. Give each list a number and have everyone write on a paper whose list they think it is, hiding their answers from each other. Whoever gets the most right, wins a prize!
Gratitude Gift
As a family, think of several people (outside the home) that really deserve a big thank you because they have touched your lives. Put together a "gratitude gift" (maybe a basket of goodies and a card) and deliver them together. This makes a great family night!
Gratitude Letters
Much like the gratitude gift but done individually. Choose someone in your life that means a great deal to you and spend some time writing a letter expressing your gratitude to them. Then send it or deliver it yourself. This is great for kids because it really makes them think about how they feel about people and gives them an opportunity to express and witness the appreciation others have when they receive the letters.
Gratitude Rolls
Each person submits a thing they are grateful for. Type them up and then roll them up inside the dinner rolls. It's fun to find them and guess who wrote it.
Gratitude Tablecloth
Have everyone write what they are grateful for on the cloth tablecloth you use for Thanksgiving. Add to it each year, and enjoy the history it creates!
Gratitude Prayers
We spend so much of the time on our knees asking for blessings, or help through our trials; and not enough thanking our Heavenly Father for the blessings we have been given. And who would more fully appreciate the gift of receiving our gratitude than our Father above. This is by far my favorite way to express gratitude. I try to set aside a few moments in each day to have a special prayer, a prayer in which I ONLY thank my Heavenly Father for the things he has blessed me with. When I am done I feel better, I feel lighter, and I feel more ready to tackle life's challenges. If you don't latch on to any of these other ideas to increase your gratitude at very least try this one!
I hope you all have a Thanksgiving filled with gratitude, health, and loving family! Happy Holidays!
Like this Gratitude Post? Please share it by:
Pinning it here!