Cloth diapering certainly comes with its tricks. For me one of those challenges was figuring out how to wash cloth diapers and really get them clean. If you have a HE front loading washing machine you know that they use a lot less water. Which is good most of the time. Cloth diapers, however, need a more thorough rinsing. So after doing some studying I came up with this routine for washing cloth diapers in a HE front loading washing machine.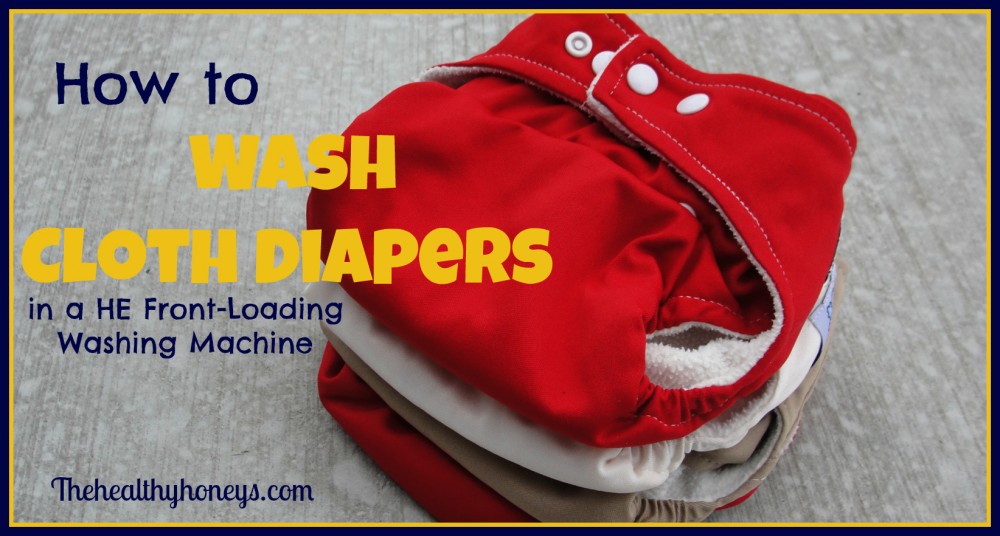 1. After use, rinse diapers and store in a wet bag, like this, or diaper pail.
2. Place diapers, inserts, cloth wipes, and wet bag in washer. Soak 2 large bath towels in water, add them to the load. The wet towels add water and weight to the load, maximizing the water use and helping to thoroughly rinse everything.
3. Set the washer to the delicate cycle (delicate uses the most water). Add an extra rinse, and set to cold water. DO NOT add detergent to this cycle. We are just going to give those stinky diapers a really good rinsing.
4.When the rinse cycle is complete, remove the towels. Resaturate them with water, and add them back to the load. Ok, to be honest, I'm lazy and sometimes just fill a gallon pitcher with water and dump it over everything. Either way works well.
5. Set the washer to the normal cycle, using hot water. Add an extra cold rinse. Use cloth diaper safe detergent, like this. Make sure to not overuse the detergent, HE machines need less detergent.
6. Clean diapers won't smell. If all is well then dry according to manufacture instructions, or preferably save the electricity and the wear and tear on the diapers and line dry them. They won't have any residual stink, and they won't smell like detergent. If they still smell start over at step one and try again. If that still doesn't solve the smell issue try stripping the diapers like this.
To make life a little easier for you, please fill free to use our printable!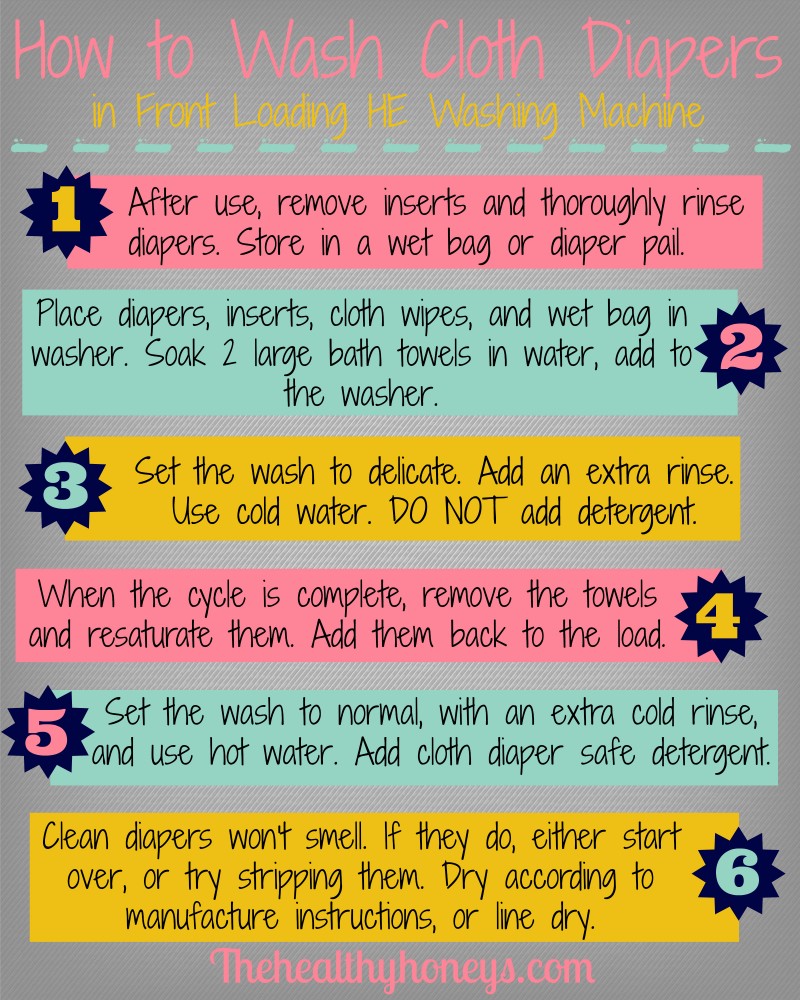 Like this post? Please share it by:
Pinning it here!