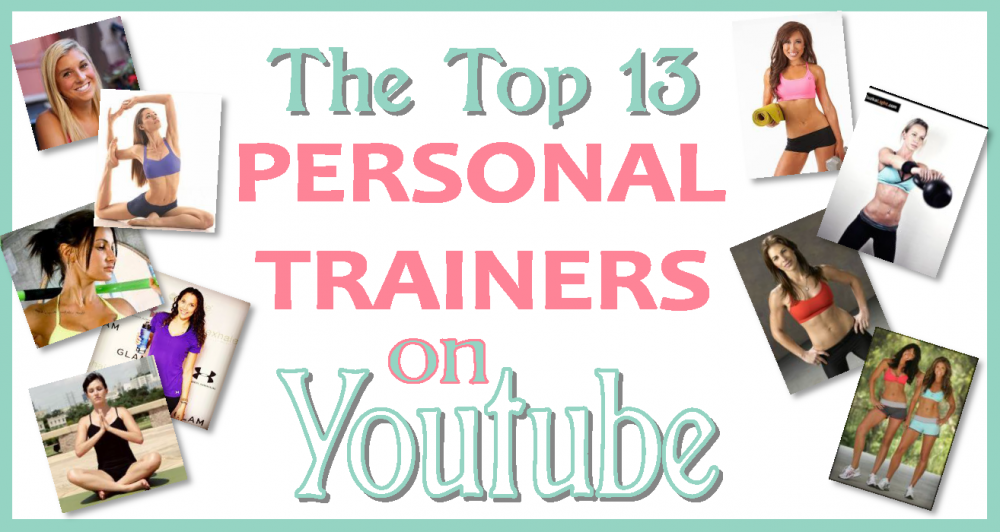 Do you want quality workouts without leaving the house or buying expensive equipment? Me Too! I'm a stay at home mom and have kids to watch. So when it comes time for me to workout I want to do it the easiest way for me. (with or without my kids… in the living room)
Don't let that change the fact that I love going for a jog, or doing something out and about as well, but for me to consistently exercise, I do home workout videos all the way. Oh yeah and I'm super cheap. And as such I am very grateful for the many YouTube personal trainers out there. Seriously, there are some great stations that you have got to check out if you want to work out from home. So check these guys out on YouTube or buy their dvd's and then do one every day. It really does make a huge difference.
On Befit you will find workouts from various quality fitness trainers including Julian Michaels, Denise Austin, Jane Fonda, and more. They actually have a couple of YouTube stations:
Be fit in 90, is a 90 Day Workout System, available exclusively on YouTube. It is a challenge where you can start with a day 1 playlist and work through each day to 90 days. It includes a total body circuit and cross-training workout system, which includes strength, cardio, flexibility, yoga and high intensity drills. Hosted by fitness trainers Samantha Clayton and Garret Amerine.
Befit is an all encompassing workout channel. They have a variety of workout types from multiple trainers and fitness personalities. They offer Dance workouts, yoga workouts, office workouts, pilates, cardio, and abs. They also have systems that you can follow.
Focuses more on workouts with weights at the gym. He also has nutritional advice and meal plans.
Blogilates is a fun and free workout website run by Cassey Ho. She is energetic and fun. She has a large amount and variety of free workouts on her site as well as her youtube station. On her site, she offers workout videos, workout calendars, meal plans, printables, and recipes. One thing super fun is the POP HIITS. High intensity interval workouts to Pop Music. These workouts are still killers though!
Adriene offers classes and such on her website but also has free yoga videos on youtube. And as the name explains she just offers yoga but you can find specific yoga sequences for things like pms, depression, digestion, or weight loss.
These guys offer a HIIT workout daily designed to be done at home with body weight and minimal equipment. You can find their workouts on their website or on their youtube channel.
Zuzka Light offers an online personal training gym. She does charge for that but on her youtube channel you can find her HIIT workouts for free by looking up her ZWOW videos.
Spark people offers free diet plans and Food and Fitness trackers. As well as the option to enter into a community of people looking to improve health and fitness. On their youtube channel they offer free full length workout videos and cooking videos.
Yogasynce offers a community and many full length yoga workouts as well as informative videos and cookies. Checkout their youtube channel.
Rebekah Borucki runs this channel. She is fun and energetic. She offers a variety of Yoga Videos as well as other fun workout videos, cardio, and abs. She also has videos on natural beauty, style. She has videos on vegetarian, vegan, and raw recipes. She is also a home birther and chicken raiser. Can any of you readers relate?
Diethealth youtube channel has free workouts, diet and nutrition advice, and fitness videos.
Sarah fit has a variety of YouTube workout videos, nutrition videos, and funny videos. She has a large amount already available. Check out her youtube station.
Tara Stiles offers free yoga and cooking videos. She is super calming and easy to watch and listen to. Check out her Youtube station here.
Tone it up is a pair of girls, Karena and Katrina. They offer fitness videos, nutrition advice, and nutrition programs. On their youtube channel this dynamic duo offers a variety of fun workout videos and challenges. Their workout include total body, abs, booty, yoga. They also offer fun and girly series like wedding, valentines day, and bikini series.
On their youtube channel they offer practical videos for ab workouts, Hiit workouts, cardio and more.
Like this post? Please share it by:
Pinning it here!