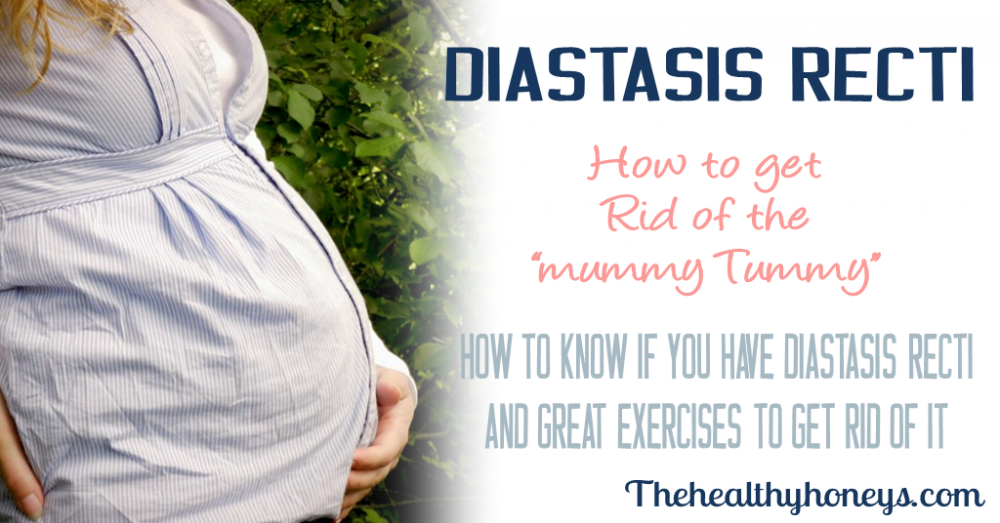 If there is one thing every mom should know before starting any ab workout is whether or not she has a diastasis recti… a what? If you haven't heard of this condition you're not alone. Diastasis recti is a condition that affects about 1 in 3 moms. That is a huge percentage and what's more is most of us aren't really even aware of what it is or how to fix it.
To make matters worse, is certain exercises like crunches can actually worsen this condition.
What is Diastasis Recti?
Diastasis recti (also known as abdominal separation) is a disorder defined as a separation of the rectus abdomonis muscle into right and left halves. Essentially your abdominal muscles become separated. This happens most often in infants and pregnant women. It can also happen in people who are extremely overweight. In pregnant women diastasis recti is caused by the growing uterus pushing against these muscles and separating them. Hormones during pregnancy can also cause the connective tissue that holds these muscles together to weaken aggravating the problem even more.
Though this is mainly a cosmetic problem causing that all to well known mommy tummy pooch, it can also have negative effects in regards to our muscle balance. When our muscles are separated it results in a severe pelvic tilt, lower back pain, and the dreaded "mommy tummy".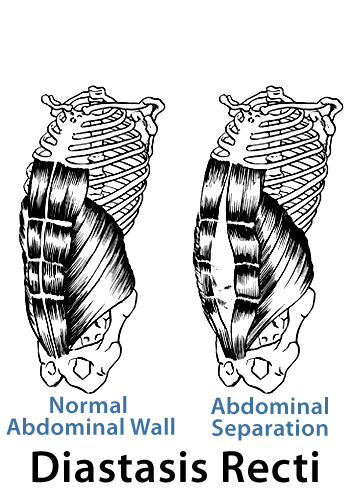 How to check yourself for diastasis recti
Luckily it is pretty easy to check for diastasis recti. The purpose is basically to see how wide the gap between your muscles is and how deep. The deeper your fingers will go the weaker the connective tissue.
Step 1:
Lay down on your back with knees bent.
Step 2:
Relax abdominal muscles and tilt your head forward. You may want to go up and down to get feel of how the muscles work. You are looking for the ridge between the muscles. Start with 2 fingers pointed toward your toes. If you don't feel a gap with 3 fingers you may need to put 4 or 5 in.
Great exercises to heal diastasis recti
If you have a 2-3 finger gap (mild) or a severe gap (4-5 fingers) the worst thing you could do is a normal ab workout. These types of exercises will only pull your abs further apart. Don't worry though, you can correct it with the right exercises.
One of the main researchers on exercises to fix diastasis recti is Julie Tupler, an RN who wrote Lose Your Mummy Tummy. She introduced the Tupler technique to get rid of diastasis recti. She outlines a 4 step process to heal and get back to normal ab workouts.
Here is a brief outline of some of her exercises. Sure these look easy but if you have diastasis recti they are quite difficult.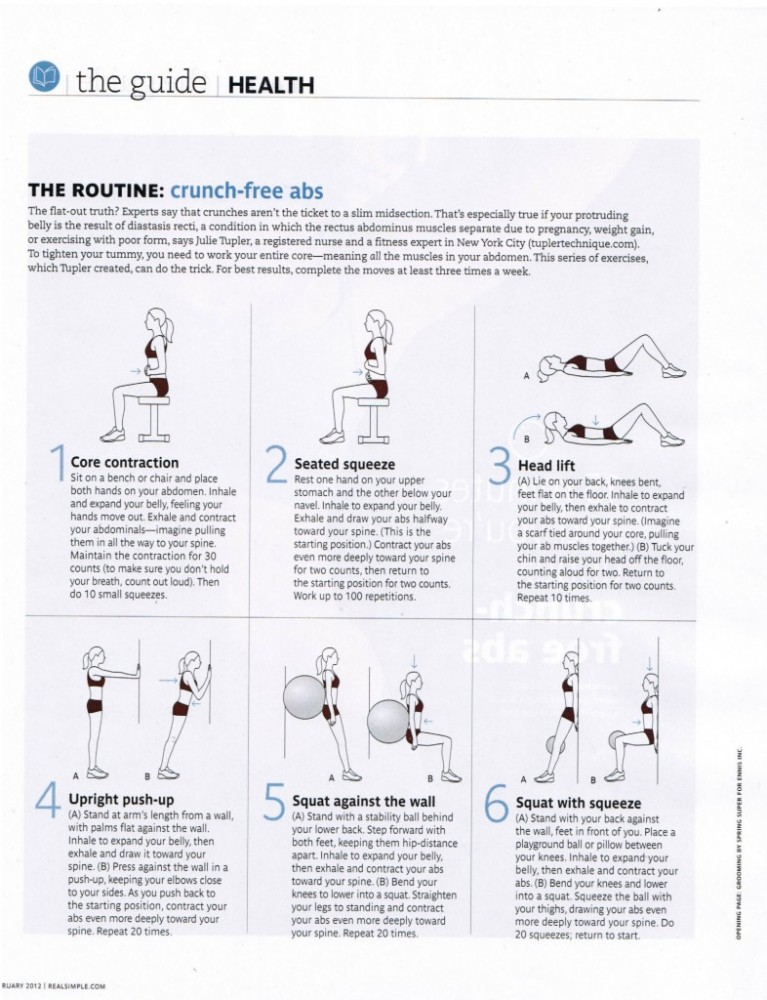 Summary
If this condition affects you don't stress. Before you start your regular exercises check out this book or do some of these exercises until your "Mummy Tummy" is gone. Remember to start slow with postpartum workouts. These simple exercises are a good way to start. Remember to consult with your health care provider before starting any exercise program.
Like this post? Please share it by:
Pinning it here!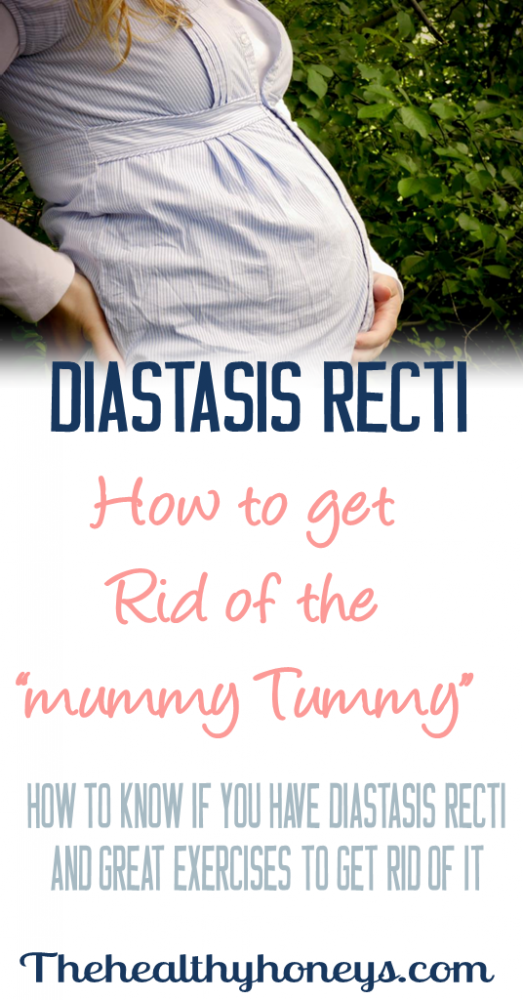 Photos by Whitney Muchmore at https://www.facebook.com/muchmorephotos