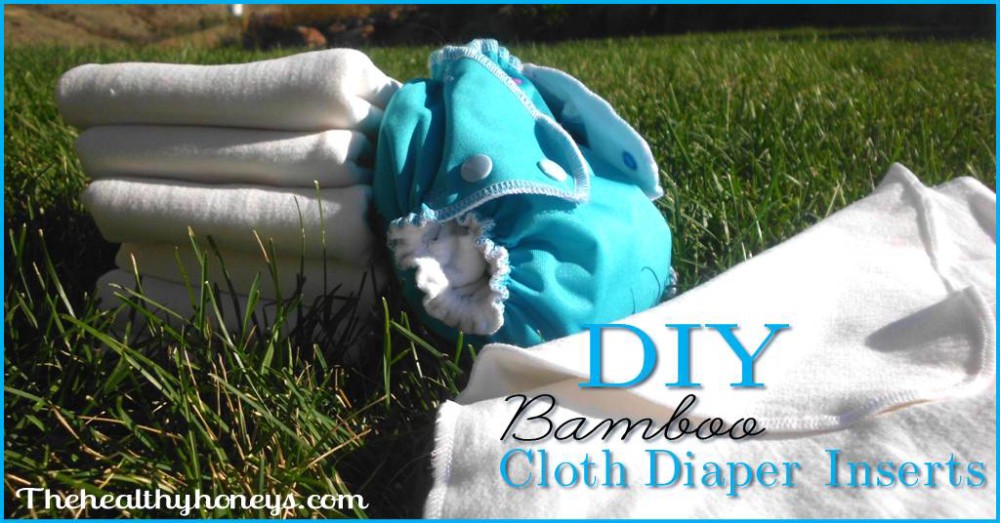 A new baby is coming and that means new cloth diapers for me. We had one size cloth diapers for our first. We used happy flute with a microfiber insert but I found that they didn't fit well until he was about 6 months old at least. So I did a little research and decided to make a smaller size until my new baby fit into the diapers I already have.
I chose the bamboo pre-fold like insert. Bamboo is supposed to be a lot more absorbent than microfiber…up to 60%. Bamboo and Hemp are both really absorbent. I chose bamboo because it is super soft. One con to the bamboo insert is that it does take a long time to dry. This is why you probably want a pre-fold because it will unfold in the dryer and dry more quickly.
How to Make a DIY Bamboo Cloth Diaper Insert
Step 1: Fabric Selection
I had to do a little experimenting with this. I ordered my fabric from diaper sewing supplies. I wasn't exactly sure what thickness of fabric to get at first. I ended up ordering the bamboo fleece heavy and later decided that was too thick and the normal bamboo fleece worked fine. It is actually a little thicker than the insert I was imitating. You can also find this type of fabric at many local fabric stores.
Step 2: Wash Your Bamboo
Bamboo shrinks a lot when you wash it so you will either want to buy a pre-washed fabric or wash it your self. I washed and dried mine on hot.
Step 3: Cut your Bamboo fleece
I measured squares 12×15 inches. Then simple as that you just cut the squares out.
Step 4: Serge or sew around the edges.
I used a serger. I took two cut squares and put the fuzzy sides together. I lined up my edges and surged around the border of the entire square. You could also do this by putting the Jersey side together and sewing around the outside leaving a gap. Then turn it inside out and finishing up the seam.
And your done. It is super simple and easy to make. If you like the look of the serger you can also try to fake a surge. Tutorial here.
Like this post? Please share it by:
Pinning it here!