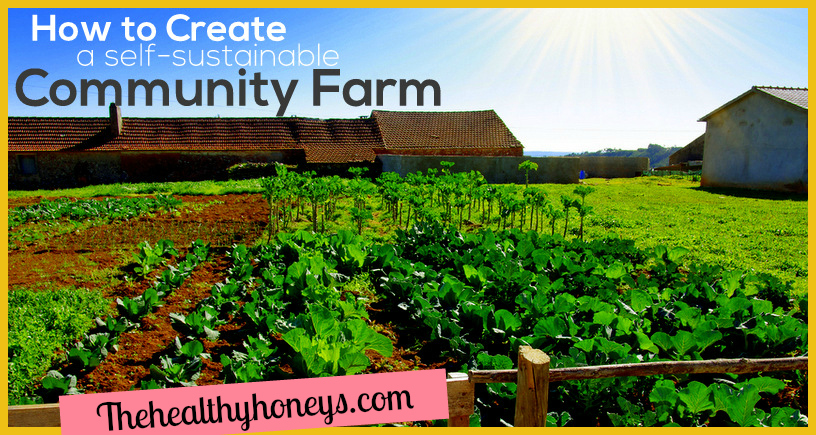 I have frequently heard people talk about how awesome it would be if they could have a little community of people who work together and contribute in becoming more sustainable. When I have listened to these conversations they always include someone saying they would love to milk the cow, and someone else wants to care for the orchard, and so on. Wouldn't that be great?
If you are the type of person that would love that then this is for you! Behind the scenes of The Healthy Honeys, we are doing just that. Five families…errr… or one big one, have now come together to build a sustainable community/family farm.
Our garden covers nearly 1/2 an acre plus our orchard. We have bees, layer chickens, meat chickens, ducks, turkeys, beef cows, and a Jersey milk cow.
We plant, weed, harvest, and preserve food together. We gather eggs, and butcher chickens together. We even make cheese on occasion. We sweat, and laugh, and try to keep our kids from eating dirt together.
Want to know all the awesome nitty-gritty details? Want to know how running a self-sustainable community farm works?
Like this post? Please share it by:
Pinning it here!