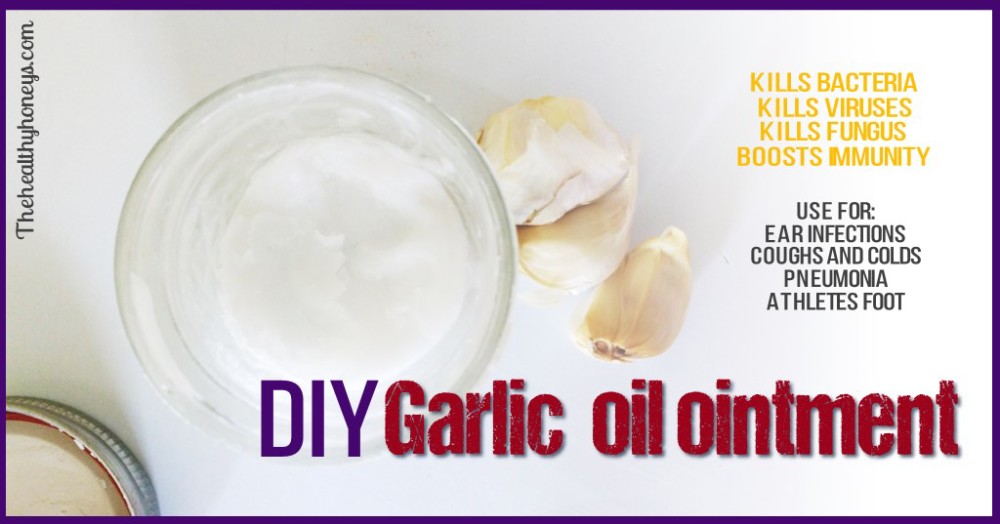 We have been so sick this week. We live in the middle of Utah and the inversion hit for a week or so this winter… meaning sickness generally strikes. We were all fevering. Garlic Oil Ointment treatment was what we chose to turn to this time and found it to be extremely effective.
My daughter got an ear infection and possible pneumonia. We took her to the doctor who diagnosed the ear infection and asked if we wanted to do x-rays to see if she had pneumonia… either way she was prescribing antibiotics. My son got over it pretty fast but my daughter was struggling.
Antibiotics are a wonderful invention. They are however extremely over-prescribed. So I thought I would try natures medicine first to see if we could kick this cough and fever before resorting to antibiotics.
What is Garlic Oil Ointment?
This garlic oil ointment, also known as GOOT, is great for helping with bacterial or viral infections and fungus.
Coconut oil (raw, coldpressed) contains lauric acid which acts as both an antibacterial and antiviral agent.
Garlic is also well known for it's antibacterial, antifungal, and antiviral effects.
When these are applied to the skin they get absorbed into the blood stream. The feet are a great place to start as they are known to being a path to the bloodstream.
Now don't be suprised if you smell like dinner when using this. this ointment smells like garlic pretty strongly. If your are sick you probably won't be leaving the house anyway, so why not right? 🙂
How to use:
Put in and around ears for ear infection
Rub on chest for coughs or colds or pneumonia
Rub on the bottom of infants or children's feet then put socks on.
Rub into nostrils for sinus infection
Apply to athletes foot or jock itch on infected area.
Garlic Oil Ointment
2016-04-01 12:38:22
Ingredients
3-5 Fresh Peeled Garlic Cloves
3 Tbs. Coconut oil
2 Tbs. Olive oil
Instructions
Warm Coconut oil so that it is a liquid by placing a jar of it in hot water or slightly heating on the stove. Add Olive oil. Crush or mince garlic cloves. Place in Oil. Let sit for 30 minutes. Strain out garlic. Retain oil and place in jar.
The Healthy Honey's https://thehealthyhoneys.com/
Like this post? Please share by:
Pinning it here!