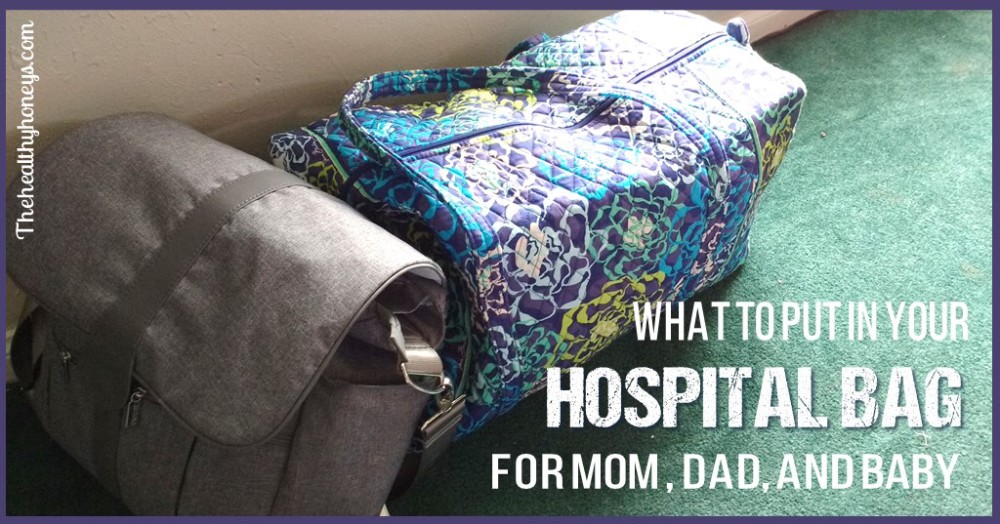 I've chosen to birth in a hospital with a midwife this time around. I've pre-registered and am just waiting for those last couple weeks to go by till I can meet my precious little one. As I prepare for the arrival of my new baby it is time to pack my natural hospital bag. Honestly it's pretty generic hospital bag with a few natural additions. check it out below.
What's in my bag for Labor?
Birth Plan
Insurance cards
Phone and Charger
music playlist and camera
what's in my hospital bag for dad?
Change of clothes, toiletries, wallet, slippers
snacks: We chose jerky and larabars. They were easy to pack and pretty filling
water bottle
diary, reading or homework: My husband is still in school so for those long labors homework is a great activity. Either way you may want something for him to do while he's supporting you.
phone and charger: Don't forget the phone and charger as you he's going to be catching lots of photos of the new baby and family.
laptop: For my hubby the laptop is essential. We basically take it whenever we leave the house.
what's in my Hospital bag for after?
Phone: It has all my numbers for people I'll want to contact and a camera for catching those special moments.
Personal items: makeup, hair stuff, brushes. It is so nice to be able to clean up and look and feel great after working so hard to bring a baby earthside.
Clothing: Nursing night gown, nursing shirt, comfy pants. You can choose to use the hospital gown the whole time if you want. I opted to labor in their gown and then switch out to my own nursing nightgown after baby was here. You'll also need some clothes to go home in. I got a nice nursing shirt and used my maternity pants to go home.
Earth Mama's natural nipple cream, new mama bottom spray
Devils claw supplement for after-pains
healthy snacks: honey sticks
magnesium supplement: This is great if you don't want to take the hospital bowel softener. You can take natural calm. It will soften the stool.
what's in my Hospital bag for baby?
Baby Shampoo: If you choose to give baby a bath in the hospital you can take your own baby shampoo. We love this one.
Swaddle blankets: these blankets are wonderful for summer. They are big for swaddling but thin so they don't overheat the baby.
Car seat: Gotta take the baby home. Don't forget you'll need this on the way back.
Baby's clothes: Newborn clothes, hat
Hoping these things will help make the arrival of a new baby smooth and comfortable. What was in your hospital bag?