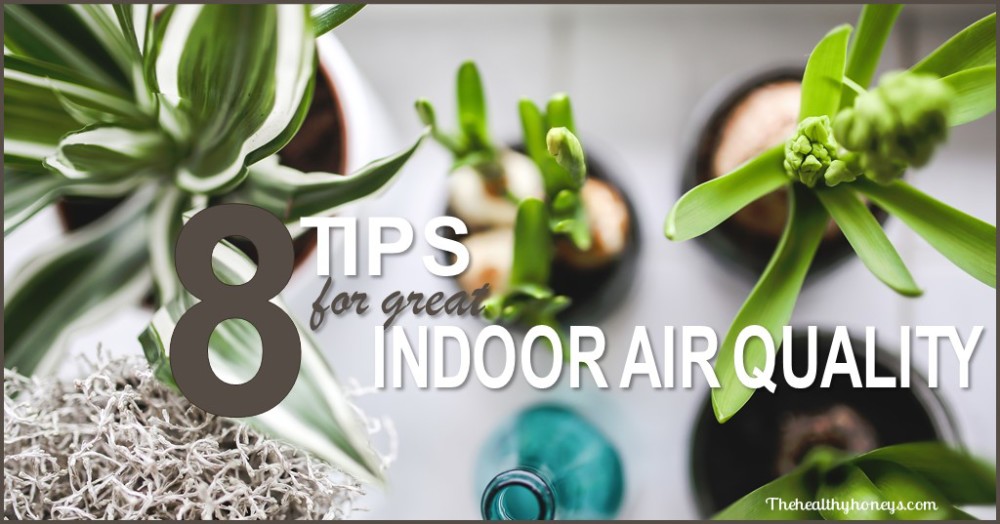 Improve Indoor Air Quality
The air I breath every second of the day, is it something that I take the time to think about? Rarely…except when there is an inversion going on. Growing up I was oblivious to particles in the air. I had no allergies and lived in the countryside, nestled by the mountains with an abundance of fresh mountain air. Have you ever gone for a hike and feel so rejuvenated and energized afterward, or spent an afternoon outdoors and feel the freshness that enters your lungs? Is that feeling something you would like more of?To improve indoor air quality is a pretty simple task.
Air quality indoor and outdoors ranges to a huge degree. In populated areas, outdoor air can be pretty toxic with pesticides, exhaust, and pollution. The air inside our homes can also be dangerous to our health. There is no way to control the air we breathe completely but there are many things we can do to make it better individually and as a whole society.
Tips and trick to clean indoor air:
Make sure your vacuum has a HEPA air filter. We bring tons of environmental toxins into our homes on the dust from our shoes, pets, and particles in the air. They all settle on our floor. using a HEPA filter in our vacuum can decrease pollutants that get recirculated in the air we breathe.
On that note, you'll want to keep the non-carpet floors pollutant free with a good microfiber mop. I love this one because it comes with detachable heads that can easily be thrown in the washer. They are known to collect a lot of pollutants.
Take your shoes off at the door or use a floor mat.
Create a mold free environment. I know from experience this is vital. There are types of mold that can be extremely toxic to your health. We had black mold in our rental that caused a chronic cough in one of my littles. Discourage mold growth by keeping the humidity in your home between 30%-50%. Do this by venting bathrooms, controlling leaks and drainage of home, and venting the dryer outdoors. If you notice mold growth get it treated right away.
Make sure your house has working fire alarms, carbon dioxide alarms, and test your house for radon. Because indoor air doesn't have a constant flow through, the environmental by-products from our household appliances and such don't dissipate as quickly. Keeping our home fully armed against such can help us recognize such problems before they have a huge impact on our health.
Get adequate ventilation. We spend so much time with heaters and air conditioners that we forget to crack a window
Get rid of artificial smell goods. Instead of using chemicals, scented candles, or lemon fresh scent get rid of these and clean your home with real lemon, vinegar or baking soda. You can also use essential oils to clean and bring pleasant aromas into your home. (all of which dissipate or scent the air naturally).
Use house plants to naturally filter out toxins in your house:
When we improve indoor air air quality wecan better our health. We breathe in less particles that are damaging to our bodies and feel fresher and more vibrant. Let me know if you notice a difference from any of these awesome ways to improve indoor air quality. What are your favorites? What have you done to keep the air inside your home clean?
Like this post? Please share it by:
Pinning it here!