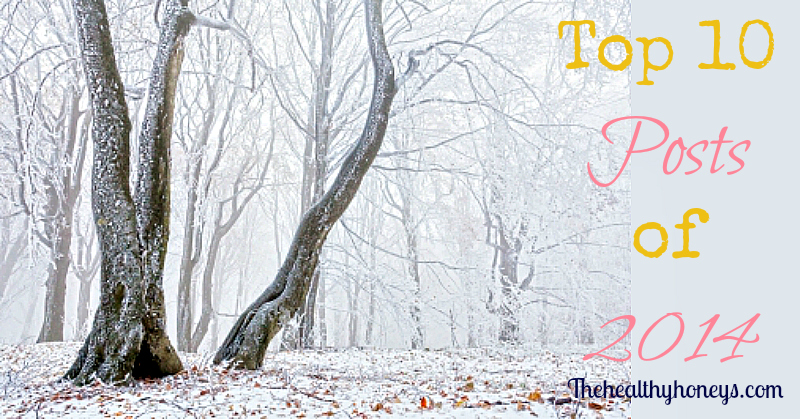 2014 was a very busy year for us. This last year was our very first year that we were fully dedicated to this blog, bringing you new posts and info at least a couple of times a week. We've learned a lot about blogging and natural living, and we've found friends along the way that share our interests and passions. Those people have not only helped us along this journey, but they have inspired us, lifted us, and helped to build us into the people we are now.
It was our second year working on our 1/2 acre family garden, which was a much bigger success, but still has some room for improvement. By the time the frost finally hit I had never been so grateful for the cold. At the end, we had been harvesting between 4 and 6, 5 gallon buckets of tomatoes every other day. Although I am a huge fan of tomatoes and am totally thrilled about having every single one of them I was done with the daily grind of processing… and that was just the tomatoes.
Megan also gave birth to a beautiful little girl. I hope she grows up to be just as rambunctious and obnoxious as Megan was growing up. She totally deserves to have one just like herself. We were thrilled that she carried this little lady to full term. Her first was a premie, which was very stressful for her. You can read her birth story here.
We jumped on board with essential oils. Which has not only been a rewarding and exciting ride, but also very educational and created a passion in us. If your interested in following us on our essential oil journey and learning even more about how to use them than what you see on the blog, we would love to have you join us in our essential oil FaceBook group.
On the blog, we shared lots of recipes (mostly desserts, sorry it is my weakness), lots of info on natural pregnancy, and a few other great posts that you really loved. We hope to continue to bring you information that you need and that can help you in your lives. Thank you for making it possible for us to continue blogging and sharing the things we've learned.
Top 10 Posts of 2014
Being the real foodie that I am, I sometimes get curious about strange things. What kinds of things you ask? Things like baking soda, for example. Honestly, I didn't even know what it is… plant, mineral, or chemical creation? I had no idea. Do you?…
I have a feeling that my mouse is going to hover over the post button for hours before I actually click it. I have done so many things to improve my health but this one little secret came to me as a great blessing. I wish I could say that the first time I heard of doing this I had jumped all over it, but it totally freaked me out at one point. It actually took me years before I dared to try this…
#8: Morning Sickness: Natural Tips to Avoid the Nausea
Morning sickness can be one of the worst experiences in this life. I am no stranger to it myself. With my first pregnancy I was put on a nausea medication that basically made me sleep 3 months of my life away. When I wasn't sleeping I was still puking. Then I was tricked into a second pregnancy by my mother (I still love you Mom). She told me the first pregnancy is always the worst…
#7: 8 Easy Exercises to Prepare for Labor and Delivery
There are many things to prepare for when planning for a new baby. One mustn't forget the actual labor and delivery. Did you know that you can do some pretty easy exercises to prepare for labor and delivery? Getting your baby into an optimal birthing position and preparing your pelvis for labor are important steps to having a good labor…
#6: I Killed Candida
You didn't know I had a murderous nature did you?
Well, if you dealt with something that frequently makes you sick, thwarts your ability to be healthy, causes you to have infection after infection, and contributes to terrible pregnancies; then you wouldn't be able to resist killing Candida either…
#5: Best Exercises During Pregnancy
Exercising during pregnancy can be extremely beneficial for you and your baby. Regular exercise during pregnancy can boost your mood, improve sleep, and reduce aches and pains associated with pregnancy. Exercising while pregnant can help prevent pre-eclampsia and gestational diabetes. It also keeps your body strong so that you are more likely to lose the baby weight faster after pregnancy as well…
#4: 8 Tips if You're New to Cloth Diapering
The other day I had a friend ask about cloth diapers. As I began writing back to her, I realized I had a lot to say. So here are my cloth diapering tips…
#3: Can Sleeping Naked Benefit Your Health?
Have you ever considered sleeping naked? A small 10% of Americans make a habit of it. But it may just have some pretty substantial benefits! Not convinced? Well here are 8 reasons to try it out…
#2: 10 Easy Ways to Prevent Stretch Marks During Pregnancy
We all dread them…. and yet we are told there is nothing we can do about it. It's genetic. You either get them or you don't. Though I don't completely disagree with this statement, I do think there are things you can do to prevent stretch marks. Perhaps some people's skin is miraculously more stretchy than yours but if you are genetically predisposed to stretch marks there are still options for you…
Drum Roll Please…….. And the #1 post for 2014 is:
#1: 5 Recipes to Get Your Daily Dose of Apple Cidar Vinegar
Let's face it, apple cider vinegar just doesn't taste that great. But the benefits are more than worth the funny faces as you choke it down. For me it often resulted in a lack of taking it. It just plain doesn't taste that great. So over time I started adding it to different juices and I created these apple cider vinegar recipes that I can even get my kids to drink…
Like this post? Please share it by:
Pinning it here!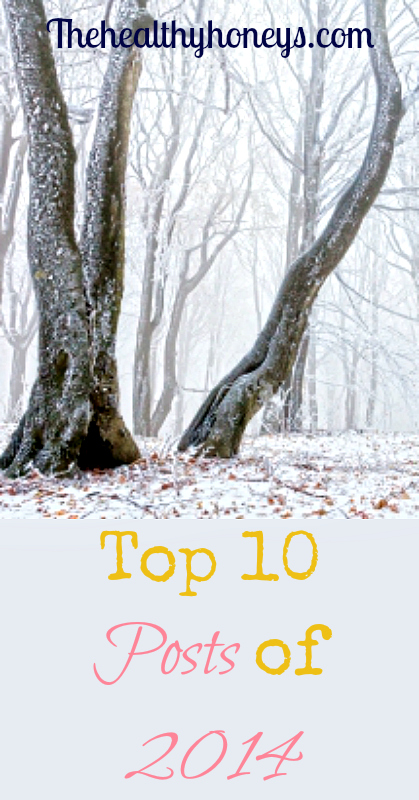 Photo Courtesy: Freedigitalphotos.net/Evgeni Dinev