If you're like me, which I think there are a lot of people who are, then you will understand when I tell you that I have tried to lose weight and failed, that I have lost weight only to end up on an extremely restrictive diet to maintain that weight lose and then failed, that I have tried all kinds of diets and most all of them have ended with me frustrated, hungry, and with a low metabolism.
Now what if I told you that it doesn't have to be that way? What if I told you that I found a program that not only helps you to lose weight, but also to overcome other problems like food cravings, concentration problems, sleep issues and more?! Well guess what! Not only have I found that program, but I'm also giving you the chance to participate for FREE through this month's giveaway!!!
Are you:
Feeling like you need to drop a few pounds

Tired

Bloated or irregular

Suffering from skin problems (acne, rashes, eczema)

Having trouble sleeping

In a constant brain fog or have trouble concentrating

Sick of looking at a closet full of clothes and still not finding anything to wear

Dealing with allergies

Popping pills for headaches, joint pain, or muscle aches

Covering up those dark circles and puffy eyes with makeup and expensive skin creams

Battling cravings

Moody
If so, this month's giveaway is for YOU!
I'm so excited to be teaming up with Kristen over at MIX | wellness solutions for a balanced life and some of my favorite bloggers to give YOU the chance to reclaim your inner Superwoman (or man) and WIN a coveted spot in The Superwoman Slim Down: A Real Food Detox & Cleanse for Real Women (a $347 value!)! Read all about it here.
This is NOT your average detox. The Superwoman Slim Down is a fully-supported "done-for you" 21 day 100% REAL FOOD, hunger-free program led by experienced registered nurse, certified health and wellness coach, and certified specialist in fitness nutrition, Kristen Boucher! She will teach you step-by-step how to feel better than you ever imagined in your own skin, while eating delicious, nutrient-dense, metabolism-boosting foods and (finally) making your health a priority! But don't take my word for it! Check out what these former Superwomen have to say about it here.
I participated in Kristen's program this last spring. By using her program I was able to lose weight without constantly feeling hungry. I actually felt like I was way overeating most of the time. I was also able to go back to my regular diet without gaing any weight back (keep in mind I do follow a real food diet normally, I'm not chugging soda). I was able to eliminate my sugar cravings, which is a big deal friends! I really love my dessert and I happily went without it for quite some time.
I can't wait to join her again this January so that I can again purge a few toxins and drop a few more pounds… and let's face it, this holiday season certainly hasn't helped me on the sugar cravings. Time to prepare to reboot, don't you think?
Giveaway Details
One winner will receive a FREE SPOT in the January 2015 Superwoman Slim Down: A Real Food Detox & Cleanse for Real Women (a $347 value), which kicks off on Monday, January 5th – right after the holiday free-for-all!
How to enter the giveaway:
1. Sign up for The Healthy Honeys newsletter.
2. Follow The Healthy Honeys on Pinterest.
3. Follow The Healthy Honeys on Twitter.
Use Rafflecopter to log your entries and unlock bonus entries.
***Be sure to visit all the blogs responsible for this giveaway to unlock more chances to win!***
MIX | wellness solutions for a balanced life
Coco's Well
The Fine Print
The giveaway ends at midnight ET, January 2, 2015. I will announce the lucky winner on January 3, 2015. Once contacted, the lucky winner will have 48 hours to respond with his/her full name and email address. There is no purchase necessary to win. This giveaway is open to everyone except where prohibited by law.
Like this post? Please share it by:
Pinning it here!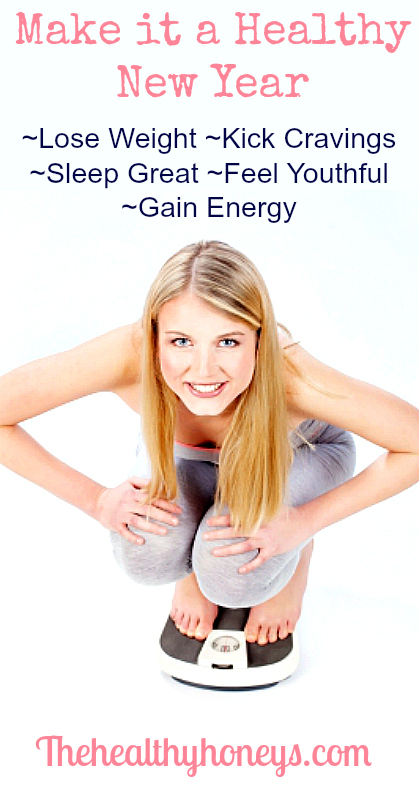 Photo courtesy: Freedigitalphotos.net