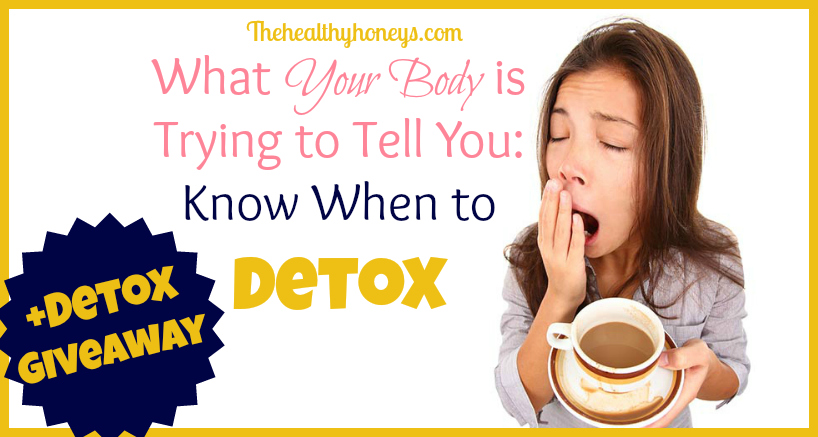 Detox's and cleanse's are all the hype these days. But let's be real a second. No one should do something just because their friend did it, right? So, how do you know if you need a detox?
The simple answer: Your body will tell you when to detox. If you are the type of person who thinks to yourself something like, "Thirty isn't that old, but I sure feel like crap!" Well that may very well be your answer. The truth: thirty isn't that old, and neither is forty, or fifty. But if you are on toxic overload then you are certainly going to feel like it is!
Let me give the detailed list to y'all. Here are some of the actual symptoms that are frequently brought on by too many toxins:
Feeling tired, sluggish, lethargic
Trouble concentrating and staying focused, or constant brain fog
Frequent headaches, joint pain, or muscle aches
Catch colds easy
Trouble sleeping
Bad breath
Unpleasant body odor
Frequent gas, bloating or indigestion
Allergies and/or food sensitivities
Skin problems like acne, psoriasis, eczema
Constipation and other gastrointestinal irregularities
Depression
Irritability
Recurrent respiratory problems
Back pain
Mood changes
Hemorrhoids
Sinus congestion
Puffy eyes, or dark under eye circles
Battling cravings
Any of this sound familiar? Would you like to safely detox your body? Would you like to feel full of energy, eliminate random body aches, and feel like Superwoman?!
If so, this month's giveaway is for you!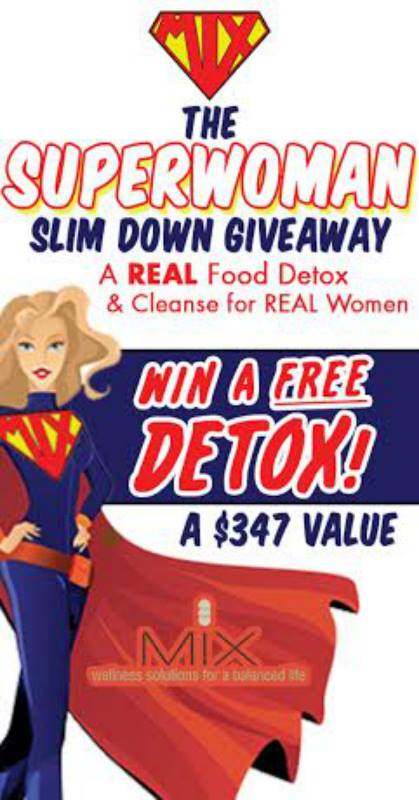 I'm so excited to be teaming up with Kristen over at MIX | wellness solutions for a balanced life and some of my favorite bloggers to give YOU the chance to reclaim your inner Superwoman (or man) and WIN a coveted spot in The Superwoman Slim Down: A Real Food Detox & Cleanse for Real Women (a $347 value!)! Read all about it here.
This is NOT your average detox. The Superwoman Slim Down is a fully-supported "done-for you" 21 day 100% REAL FOOD, hunger-free program led by experienced registered nurse, certified health and wellness coach, and certified specialist in fitness nutrition, Kristen Boucher! She will teach you step-by-step how to feel better than you ever imagined in your own skin, while eating delicious, nutrient-dense, metabolism-boosting foods and (finally) making your health a priority! But don't take my word for it! Check out what these former Superwomen have to say about it here.
Giveaway Details
How to enter the giveaway:
1. Sign up for the MIX | wellness solutions for a balanced life email newsletter.
2. Like MIX | wellness solutions for balanced life on Facebook.
3. Use Rafflecopter to log your entries and unlock bonus entries.
4. Sign up for The Healthy Honeys newsletter.
5. Like The Healthy Honeys on Facebook.
***Be sure to visit all the blogs responsible for this giveaway to unlock more chances to win!***
Cheerfully Imperfect
Happy Mothering
Real Time Mama
Don't Mess with Mama
Beauty & the Foodie
Conscientious Confusion
The Darling Bakers
Coco's Well