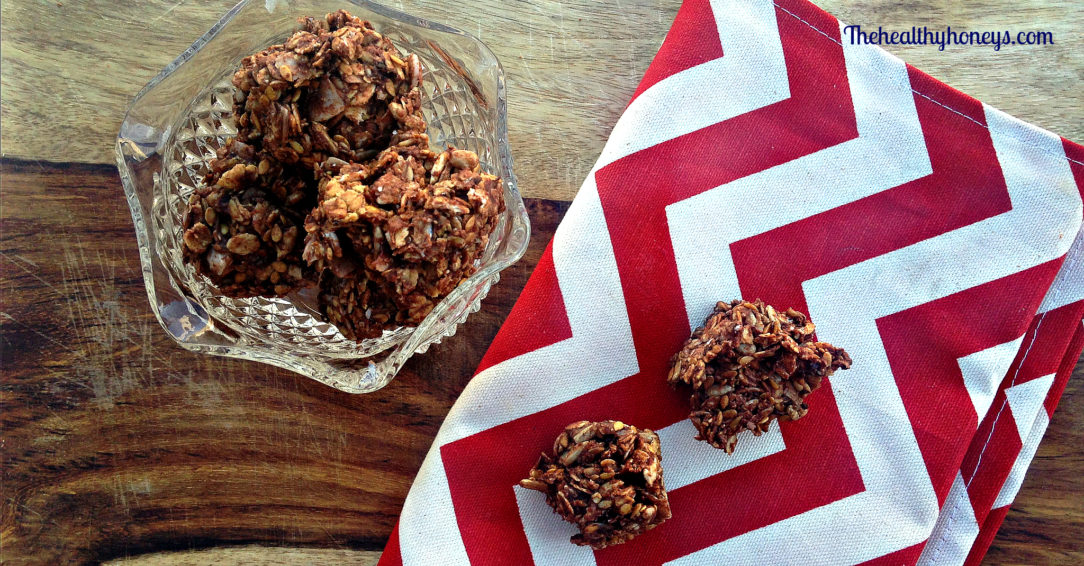 Constipation is no joke when it hits,… or if it lingers, and although these constipation cookies don't have the most appetizing name they are really yummy. So whip up a batch real quick and give them a whirl.
Then, while you wait for things to loosen up, pop over to this post: 10+ Remedies for Constipation.
Not only do we discuss remedies for constipation but we also talk about why constipation happens. If you have chronic constipation issues you will for sure want to check it out. Chronic constipation could be a symptom of a serious underlying health issue.
No-Bake Cookies for Constipation
What's in them?
Most of the ingredients in these chocolate no-bake cookies for constipation have a laxative effect. Soaked flax seeds and soaked chia seeds both gel which helps move gunk through the intestines. Coconut oil creates a slippery surface for things to slide along. Oats even have a small laxative effect, in addition to being fibrous. Coconut flakes are also very fibrous. The idea was to create a treat that is easy to eat a lot of and that kids wouldn't object to. Hopefully this meets the requirement for you.
Hydration!
As a quick note. It is important to hydrate when constipated. It is even more important when adding foods that are a natural laxative. Drink lots of extra water while eating these cookies.
Like this post? Please share it by:
Pinning it here!